Please note that Bideford.com is an independent website designed to promote tourism in the Bideford area. While we strive to provide accurate and up-to-date information about local businesses, activities, and rental properties, we are not responsible for the operations or actions of any individual businesses or property owners featured on our site.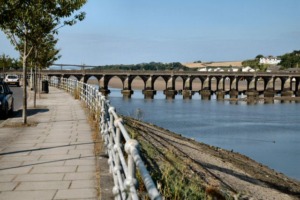 This page is in two parts depending upon your needs:
If you have a specific inquiry or issue related to a particular business, activity, or rental property, we encourage you to contact them directly for assistance. Their contact information can typically be found on their own website or business listing.
However, if you have general questions or feedback about our website or Bideford in general or a business enquiry please don't hesitate to get in touch using the forms provided on this page. We'll do our best to assist you in any way we can.
General Enquires
If you have any questions, feedback, or comments about our website, please don't hesitate to get in touch. Our team is always happy to hear from visitors and locals alike, and we'll do our best to respond to your message as soon as possible.
To contact us, simply fill out the form below and we'll get back to you as soon as we can.
Business Enquires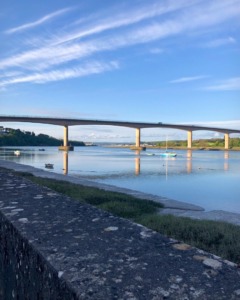 Are you a local business owner in Bideford or the surrounding area looking to get involved with our website?
We would love to hear from you!
Our team is always on the lookout for new partners and collaborators who share our passion for promoting this beautiful part of North Devon. Some simple ideas on how we can work together.
Content
You're the expert in what you do best. So show it off!
For example:
You're a surfing instructor, what 5 tips can you share for a newbie?
You're a yoga instructor, why should someone try yoga while on holiday?
You volunteer in a local charity shop, what has the experience been like?
We love the story behind a business. Why did it start, how has gone, and what has surprised you?
And if you're struggling with ideas, we can easily pop together an interview sheet for you once we know a little more about you, and what you do and start off the easy way.
Don't worry if you have never done anything like this before, our team is highly experienced and can help you through the very simple process (it's what we do!).
Business Directory
We have a business directory for accommodation, things to do and also events. Of course, we offer a free listing and the team is actively identifying local businesses and adding you asap.
But we can tweak the listing to your own requirements and have the ability to feature and promote them as desired throughout the site.
Advertising
We do have a range of options for this, reach out for details.
Looking forward to hearing from you
Whether you're a restaurant, shop, tour operator, or another type of business, we want to work with you to help bring more visitors to the area.
To get in touch with our business development team, fill out the form below. We'll get back to you as soon as possible to discuss potential opportunities.