Braunton Village is a stunning and historically rich village near the North Devon coast, known for its fascinating history, welcoming atmosphere, and beautiful landscapes.
As a haven for both residents and tourists alike, Braunton offers an array of attractions, activities, and amenities that make it a great place to visit and explore.
Key Takeaways
Braunton is the "largest village in England" with a population of approximately 10,000 residents.
The village has a rich history dating back to 550 AD and is named after St. Brannock.
Braunton offers a range of facilities and amenities, including shops, pubs, cafes, and restaurants, catering to both residents and visitors.
Tourism is significant, with numerous hotels, B&Bs, and holiday rental properties accommodating visitors.
Braunton is surrounded by stunning natural beauty, including Braunton Burrows, Saunton Sands, Croyde Bay, and Baggy Point.
Throughout the year, Braunton hosts various events and festivals to celebrate local culture and bring the community together.
A Brief Overview of Braunton Village
Located just 6 miles from Barnstaple, the commercial and administrative centre of North Devon, Braunton is nestled in a valley surrounded by West Hill, Chapel Hill, and East Hill. The village is centred on the main A361 road link, connecting Barnstaple and Ilfracombe. With a population of approximately 10,000 residents, Braunton is often considered the "largest village in England."
Dig into Braunton's Rich History
The village's name is derived from St. Brannock, who arrived in 550 AD, converting local Pagans to Christianity and introducing modern farming techniques. St. Brannock built a chapel and named the settlement around it Brannockstood, which later became Brannocktown. In the 1086 Domesday Book, it was listed as Brantone, eventually evolving into Braunton by the 19th century.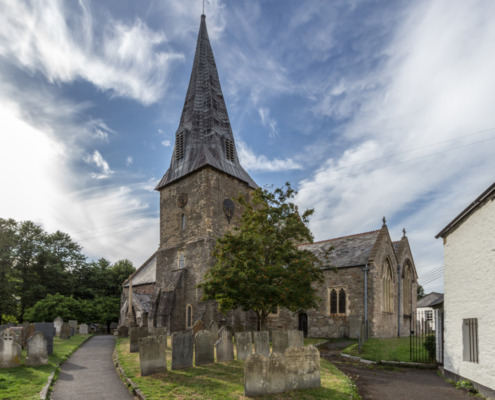 St. Brannock initially built a chapel on Chapel Hill's summit, but due to the exposed position, it was moved to the current location of St. Brannock's Church. This Grade I listed building mostly dates back to the 15th century, with remnants of a 13th-century structure still present. It is believed that St. Brannock's remains are still located within the church.
Over time, farming and shipping led to the village's expansion, moving the village centre to its present location. While farming remains a significant part of life in Braunton, tourism has replaced the once-thriving fishing and shipping industries.
Facilities and Amenities in Braunton Village
Braunton offers various facilities to cater to residents and visitors, including shops, supermarkets, schools, medical centres, pharmacies, garages, petrol stations, pubs, cafes, and restaurants. These amenities service not only Braunton but also the surrounding villages of Knowle, Wrafton, Croyde, and Georgeham.
Embracing Tourism in Braunton
Numerous hotels, B&Bs, and holiday rental properties accommodate the influx of tourists visiting Braunton, particularly during the holiday season from Easter to October. While many visitors choose to stay in Braunton, others pass through en route to more commercialized destinations like Croyde, Woolacombe, or the Victorian seaside resort of Ilfracombe.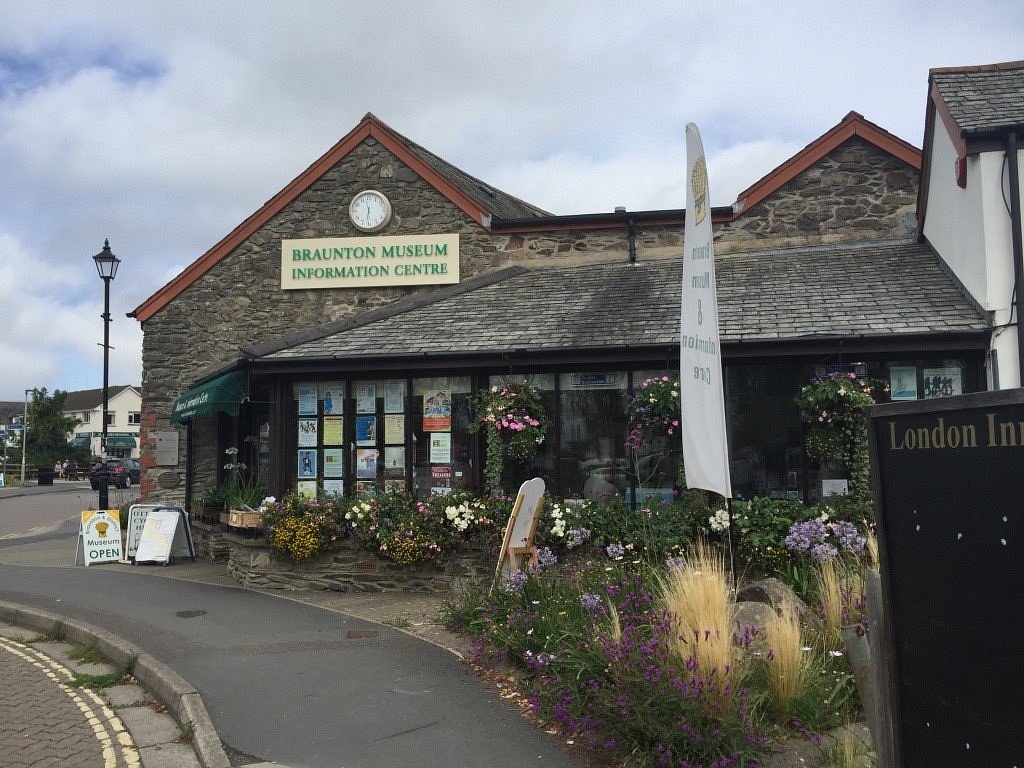 Braunton offers a variety of attractions, such as the Braunton Museum and Information Centre, which features a model railway and showcases the village's history. The Museum of British Surfing houses fascinating artifacts from the UK's surfing roots. Additionally, the Braunton Countryside Centre is an excellent place to learn about the local environment and wildlife.
The village also boasts numerous cafes, pubs, and restaurants, perfect for daytime coffee breaks or evening meals. For more information on activities and attractions, visit our Things to Do in Braunton page.
Featured Places to Stay Near Bideford
Braunton Video
In the video below, discover the area around Braunton, Devon.
The video description highlights Braunton, Saunton, and Croyde, three charming villages located in North Devon, UK.
Braunton has a variety of shops, cafes, and restaurants, Saunton is home to a stunning beach perfect for surfing and sunbathing, and Croyde is another popular surfing destination with a beautiful village centre.
All three villages offer beautiful countryside surroundings and easy access to the South West Coast Path. Visitors can enjoy a day at the beach, a countryside walk, or shopping and dining experiences.
Connect with Braunton Countryside Centre
Discover more about Braunton Village and the Braunton Countryside Centre by visiting their website and following them on Facebook, Twitter,
Pinterest, and TripAdvisor. You can also support the Braunton Countryside Centre through Easy Fundraising. With a TripAdvisor Traveller Rating of 4 stars and ranked #9 of 17 things to do in Braunton, the Countryside Centre is a must-visit attraction for anyone looking to learn more about the area and its rich history.
Exploring the Natural Beauty Surrounding Braunton
Braunton is not only known for its historical significance and vibrant village centre but also for the stunning natural beauty that surrounds it. The North Devon coast offers breathtaking landscapes, perfect for nature enthusiasts and outdoor adventurers. Some popular nearby destinations include: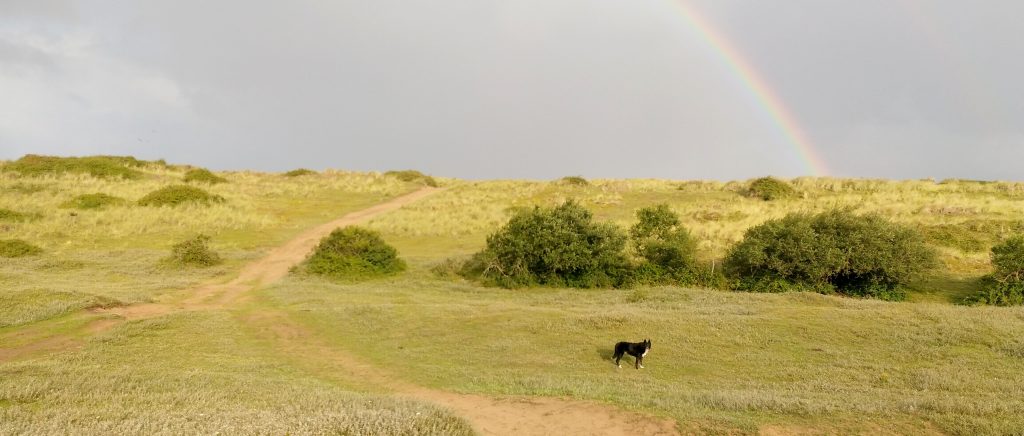 Braunton Burrows: A UNESCO Biosphere Reserve and the largest sand dune system in the UK, Braunton Burrows is home to an abundance of flora and fauna. With over 500 species of vascular plants and a wide variety of birds and insects, it is a nature lover's paradise.
Saunton Sands: Just a short drive from Braunton, Saunton Sands is a beautiful, three-mile-long sandy beach, popular for sunbathing, swimming, and surfing. The beach also offers stunning views of the surrounding coastline.
Croyde Bay: A picturesque bay with golden sands and clear waters, Croyde Bay is a popular spot for surfing and other water sports, as well as coastal walks along the South West Coast Path.
Baggy Point: Offering panoramic views of the coastline, Baggy Point is an ideal location for coastal walks and wildlife spotting. The dramatic cliffs are a haven for seabirds, and the surrounding waters are home to seals, dolphins, and porpoises.
Events and Festivals in Braunton Village
Throughout the year, Braunton hosts a variety of events and festivals, celebrating local culture and bringing the community together. Some notable events include:
Braunton Village Fair: Held annually on August Bank Holiday Monday, the Braunton Village Fair features live music, food stalls, and activities for all ages. It's a fantastic opportunity to immerse yourself in the local culture and have a fun-filled day with family and friends.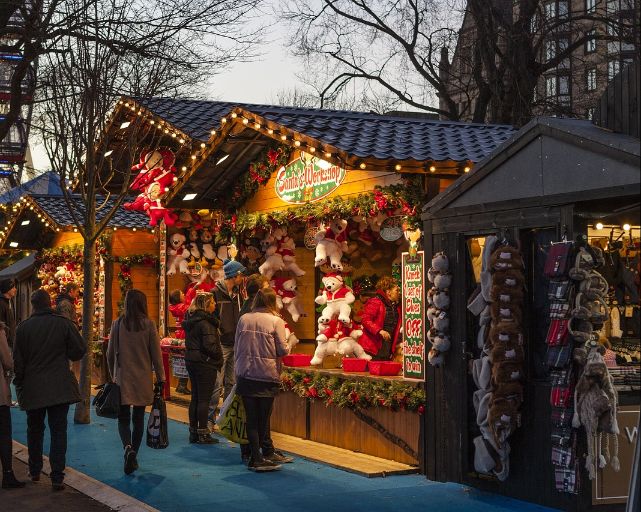 Braunton Christmas Market: A festive event held in December, the Braunton Christmas Market showcases local artisans and offers a variety of unique gifts, food, and drink. It's a great way to support local businesses and enjoy the holiday spirit.
Braunton Wheels: An annual event in July, Braunton Wheels showcases classic cars, motorcycles, and other unique vehicles. The event also features live music, food vendors, and activities for children, making it a perfect day out for the entire family.
Plan Your Visit to Braunton Village
Braunton Village is a captivating destination, offering a blend of history, culture, natural beauty, and modern amenities. Whether you're a resident or a visitor, there's always something new to discover in this charming corner of North Devon. Start planning your trip to Braunton today and experience the
magic for yourself. To ensure a memorable and fulfilling experience, consider the following tips when planning your visit:
Accommodation Options in Braunton Village
Braunton offers a variety of accommodation options to suit different budgets and preferences. From cosy B&Bs and guesthouses to holiday rentals and hotels, there's something for everyone. Some popular accommodation options in Braunton include: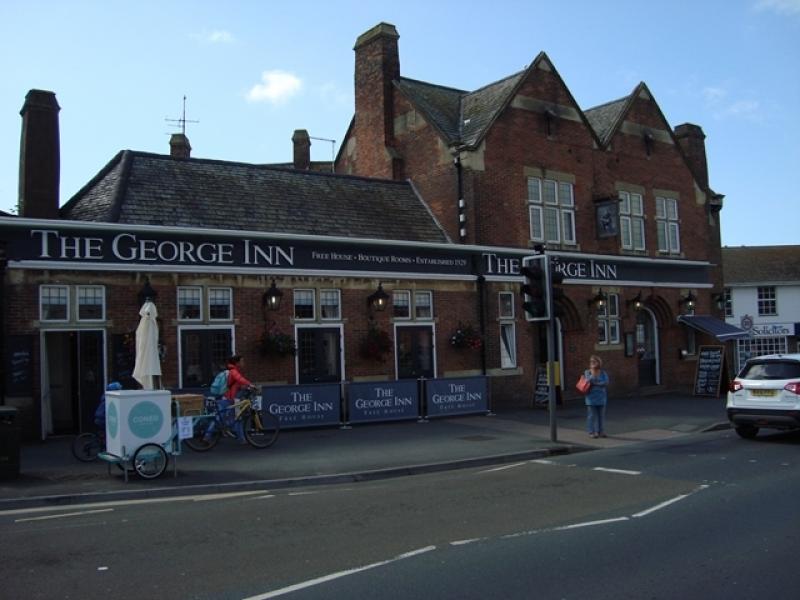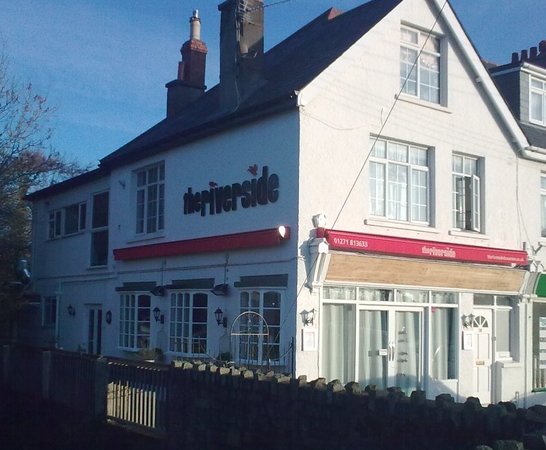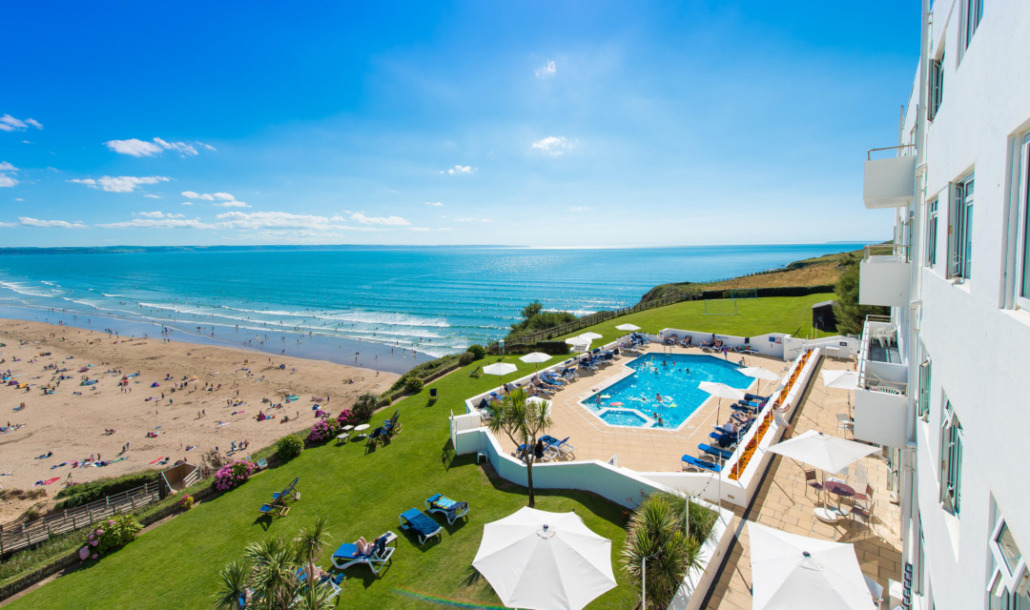 The George Inn
A charming, traditional pub with comfortable rooms, The George Inn is located in the heart of Braunton, offering easy access to the village's attractions and amenities.
The Riverside
A stylish bed and breakfast overlooking the River Caen, The Riverside provides a relaxing retreat, featuring elegantly designed rooms and an excellent breakfast menu.
Saunton Sands Hotel
For a more luxurious stay, the Saunton Sands Hotel is situated near the beach and offers stunning sea views, a spa, and a choice of dining options.
Transportation and Getting Around Braunton
Braunton is well-connected by road, with the A361 providing easy access to nearby towns and attractions. Public transportation options include local buses connecting Braunton to Barnstaple, Ilfracombe, and other nearby destinations. If you prefer a more active mode of transport, consider renting a bicycle to explore the village and its beautiful surroundings.
Dining and Nightlife in Braunton Village
Braunton boasts a range of dining options, from traditional pubs and cosy cafes to fine dining establishments. Some popular choices include: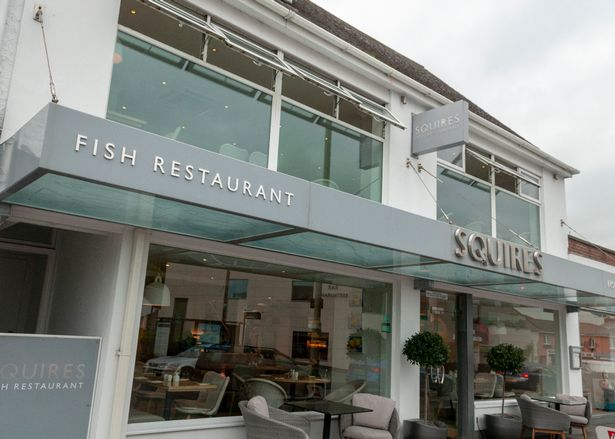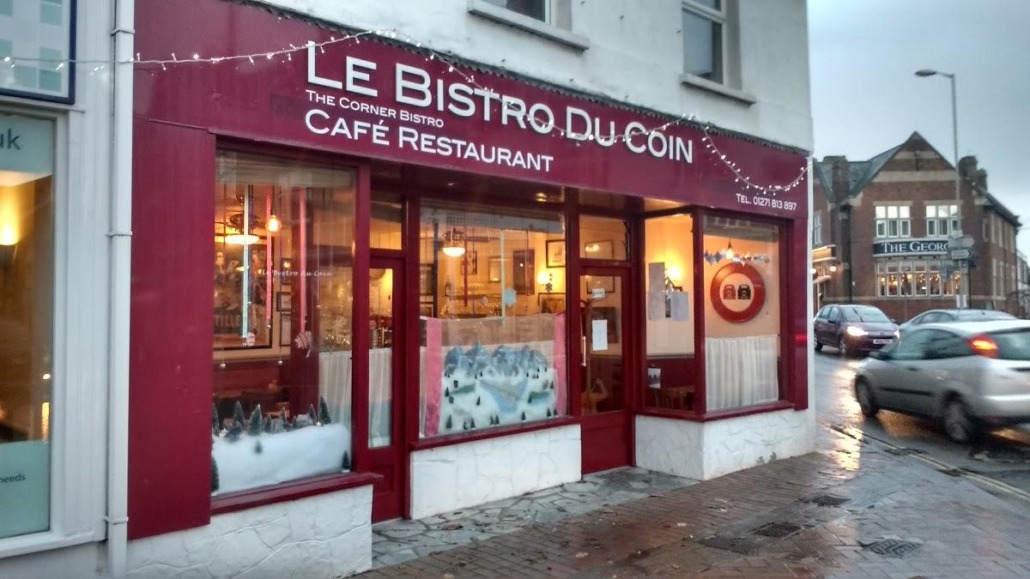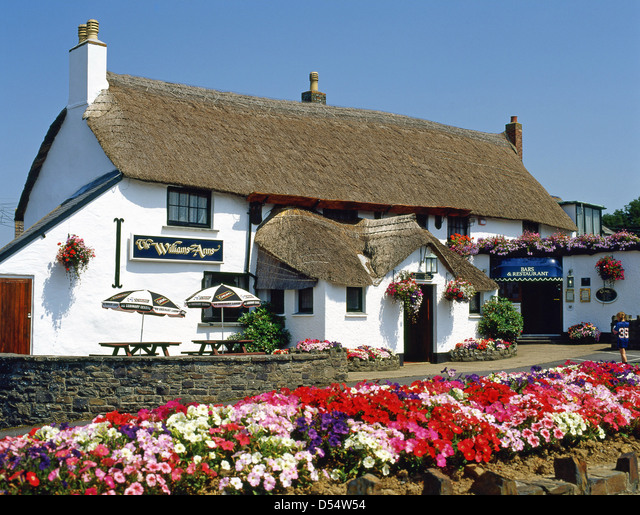 Squires Fish & Chips
A local favourite, Squires is renowned for its delicious, freshly cooked fish and chips, as well as a variety of other seafood dishes.
The Corner Bistro
Offering a relaxed atmosphere and a diverse menu, The Corner Bistro is an ideal spot for a leisurely lunch or dinner, featuring local ingredients and seasonal dishes.
The Williams Arms
A traditional pub with a warm atmosphere, The Williams Arms serves up hearty pub fare, and a selection of local ales, and often hosts live music events.
Tips for Visiting Braunton Village
Check the weather forecast before your visit, as the North Devon coast can be unpredictable. Bring appropriate clothing and footwear to ensure a comfortable and enjoyable experience.
Familiarize yourself with local tide times, especially when planning to visit beaches or participate in water sports.
Book your accommodation in advance, particularly during the peak tourist season, to secure your preferred choice.
Visit local attractions, such as the Braunton Countryside Centre, the Museum of British Surfing, and St. Brannock's Church, to gain a deeper understanding of the village's history and culture.
Don't hesitate to ask locals for recommendations on activities, dining, and hidden gems in the area. Braunton residents are generally friendly and eager to share their knowledge.

By following these tips and immersing yourself in the unique charm of Braunton Village, you're sure to create lasting memories and discover the magic for yourself. To ensure a memorable and fulfilling experience, consider the following tips when planning your visit.
Nearby Attractions to Enhance Your Braunton Experience
While Braunton Village has much to offer on its own, the surrounding North Devon region boasts an array of attractions that can further enrich your visit. Some noteworthy nearby destinations include: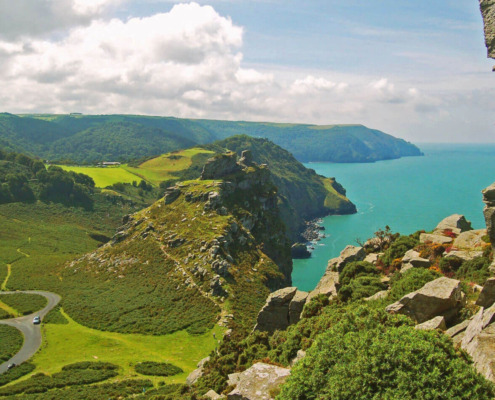 Exmoor National Park
Just a short drive from Braunton, Exmoor National Park offers stunning landscapes, diverse wildlife, and a range of outdoor activities, such as hiking, cycling, and horseback riding. The park also hosts several charming villages and historic sites to explore.
Clovelly
A unique, privately-owned village perched on a steep hillside overlooking the Bristol Channel, Clovelly is a step back in time, featuring cobbled streets, thatched cottages, and a car-free environment. The village's picturesque harbour and the nearby Clovelly Court Gardens are also worth a visit.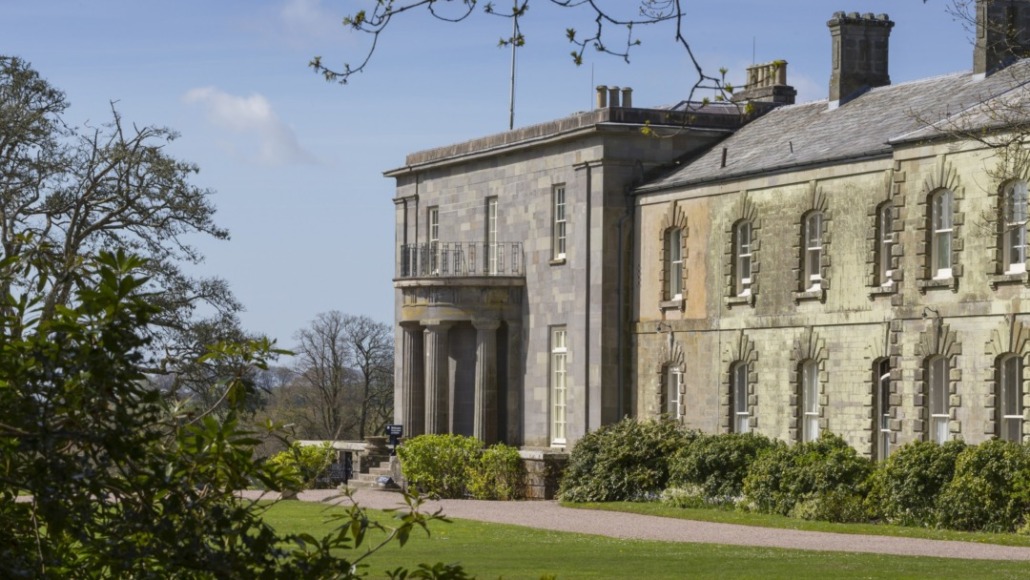 Arlington Court
This elegant, 19th-century country house is home to the National Trust's collection of horse-drawn carriages. The surrounding estate features beautiful gardens, walking trails, and a variety of wildlife to discover.
Lynton & Lynmouth
Nestled within Exmoor National Park, these two villages are connected by a unique water-powered cliff railway. Lynton and Lynmouth offer stunning coastal views, quaint shops, and a variety of walking trails, including the famous Valley of Rocks.
Making the Most of Your Braunton Village Visit
To fully experience the charm and beauty of Braunton Village and the surrounding North Devon region, consider the following activities:
Take a guided walk
Join a local guide for a walking tour of Braunton Village or the nearby countryside, learning about the area's history, flora, and fauna along the way.
Join a surfing lesson
With its proximity to renowned surfing beaches like Saunton Sands and Croyde Bay, Braunton is the perfect place to learn or improve your surfing skills. Local surf schools offer lessons for all ages and abilities.
Attend a local event
Keep an eye on the village's event calendar and plan your visit to coincide with a local festival, market, or performance, immersing yourself in the vibrant community spirit of Braunton.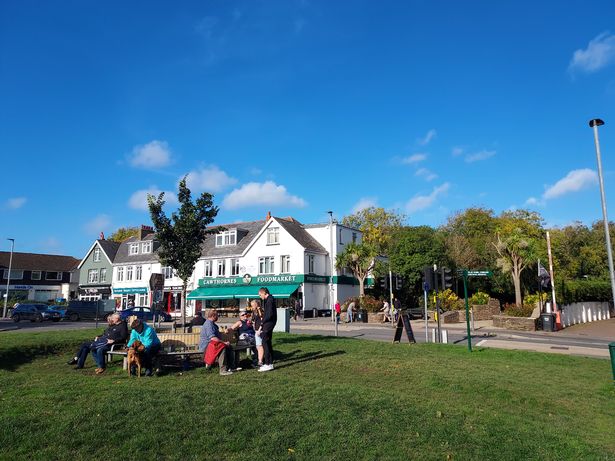 And Finally… Braunton Village
By embracing the unique charm of Braunton Village and exploring the rich history, natural beauty, and vibrant culture of the surrounding North Devon region, your visit is sure to be a memorable and rewarding experience. So pack your bags, prepare to be captivated, and set off on a journey of discovery in this enchanting corner of England.
Frequently Asked Questions About Braunton Village
Q: What is Braunton Village?
A: Braunton Village is a large village, civil parish, ecclesiastical parish, and former manor in Devon, England.
Q: What is Braunton known for?
A: Braunton is known for its beautiful countryside, fascinating history, and vibrant community, making it a great place to live and visit.
Q: Does Braunton have a beach?
A: While Braunton itself doesn't have a beach, it is located near the North Devon coast, with popular beaches such as Saunton Sands and Braunton Burrows just a short distance away.
Q: What facilities are available at Saunton Beach?
A: Saunton Beach offers a range of facilities for visitors, including parking, restrooms, and beachside shops. The beach is a popular spot for surfing, swimming, and sunbathing, with lifeguard services provided during the summer months.
Q: What are some things to do in and around Braunton Village?
A: There are numerous activities and attractions in and around Braunton Village, including visiting the Braunton Countryside Centre, exploring Braunton Burrows, enjoying the Museum of British Surfing, and taking part in various outdoor activities such as hiking, cycling, and water sports at nearby beaches. The village also offers a range of shops, restaurants, and pubs for visitors to enjoy.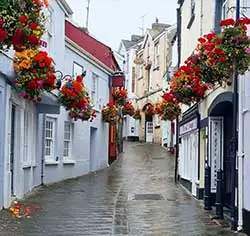 Maximise Your Bideford Adventure!
Our newsletter is packed with helpful tips and resources to help you mazimise your time in & around Bideford. Sign up now and join our community of savvy Bideford'ers.
About the Author
Welcome to Bideford.com! I'm Matt, a seasoned explorer and avid fan of Bideford and the broader North Devon area. With over a decade of consistent family visits, virtually every weekend, I've immersed myself in the rich history and vibrant culture Bideford & North Devon.
On this site, you'll find a wealth of knowledge amassed from my adventures here. From in-depth local guides to engaging blog posts about Bideford. Whether you're looking for recommendations on things to do or guidance on where to stay we have you covered. Join me as we delve into the heart of Bideford, North Devon – a town that's more than just a destination, but an experience waiting to be discovered.
Do you want to see your favourite Bideford attraction, place to stay, event or activity listed here? Contact Us!