Nestled in the captivating landscapes of Devon, Bideford Bay and Hartland offer a treasure trove of natural wonders waiting to be discovered by nature lovers, walkers, families and by anyone who just loves the great outdoors.
From secret beaches to hidden waterfalls, secluded woodland valleys to fruitful orchards, and historical landmarks to diverse wildlife, this coastal region promises an unforgettable experience.
Join us as we embark on an adventure through the enchanting beauty of Bideford Bay and Hartland.
Featured Places to Stay Near Bideford
Discover the Coastal Marvels
Let's first take a walk along the wild side along the coastline.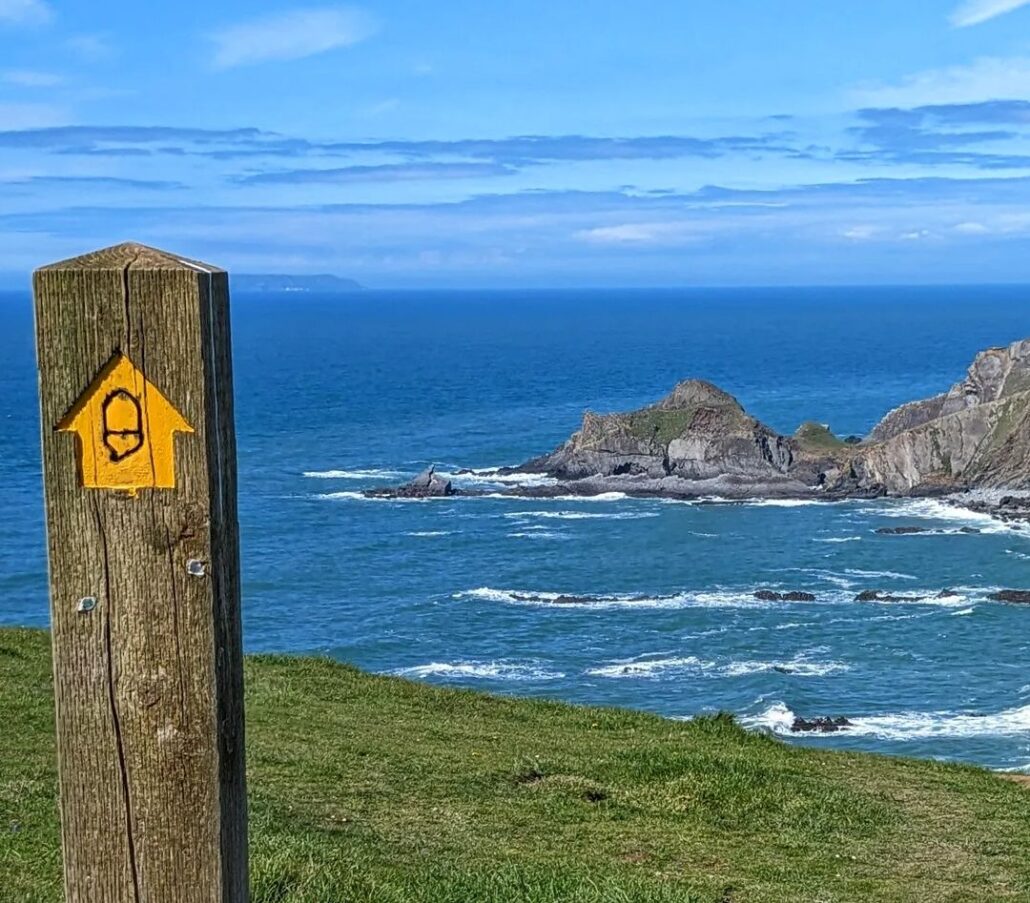 Breathtaking Cliffs and Shipwrecks at Burrough Farm, Northam
As you explore Burrough Farm, located on the edge of Northam, you'll encounter several fields that slope down to the low wooded cliffs of the Torridge estuary.
If you're lucky and visit at low tide, you might even spot remnants of shipwrecks!
Kipling Tors and its Captivating Lookout, Westward Ho!
Dedicated to the renowned author Rudyard Kipling, Kipling Tors is a picturesque gorse-covered hill overlooking Westward Ho!
The hill, donated to the National Trust by the Kipling Memorial Fund, boasts a stunning lookout point. Local school children recently brought this viewpoint to life, making it an ideal spot to soak in the panoramic vistas.
A Glimpse into the Past at Bucks Mills
Step back in time as you explore Bucks Mills, a charming fishing village that winds its way down to a pebbly beach adorned with a waterfall, the remnants of lime kilns, and numerous rock pools.
Here, you'll also find The Cabin, an artistic retreat frozen in time for over four decades, where Mary Stella Edwards and Judith Ackland found solace in their craft.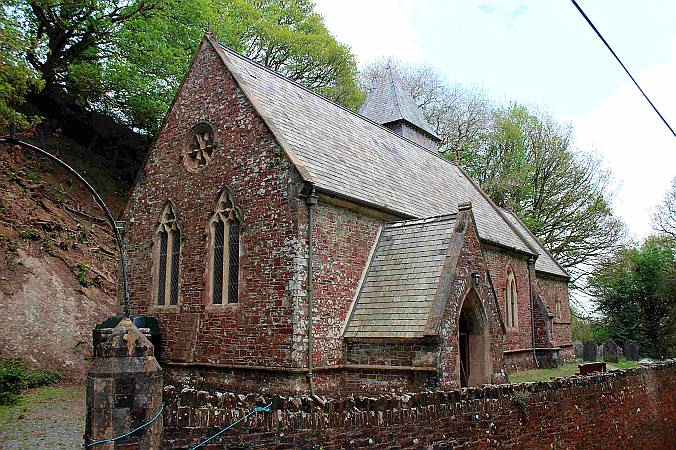 Brownsham Moors and its Ecological Marvels
Journey through Brownsham Moors, a Site of Special Scientific Interest boasting a mix of wet and dry grassland.
This habitat harbours rare plant species like the yellow bartsia and the Cornish moneywort. Start your exploration from the National Trust car park, where you'll find peaceful walking routes to immerse yourself in nature's tranquillity.
Windbury Head: A Picnic Spot with Panoramic Views
Perched atop the Beckland Cliffs at 142 meters above sea level, Windbury Head Camp is an ancient Iron Age enclosure.
Although erosion has claimed a part of the site, it still offers breathtaking vistas of Bideford Bay and Lundy Island.
Keep an eye out for dolphins and sunfish basking in the summer months. You can reach Windbury Head by walking from Brownsham or accessing it via the South West Coast Path.
Peace Park in Clovelly: A Place of Reflection
Nestled amidst trees, Peace Park in Clovelly offers a serene atmosphere with stunning views of Bideford Bay.
Pair your visit to the park with a stroll through Clovelly's captivating car-free village, adding an extra touch of enchantment to your day.
East Titchberry Farm and the Secluded Shipload Bay
Located immediately east of Hartland Point, East Titchberry Farm encompasses farmland, buildings, and a stretch of coast.
Take a short walk from the car park and explore Shipload Bay, where you might catch a glimpse of seals resting on the rocks, adding an element of marine wildlife to your adventure.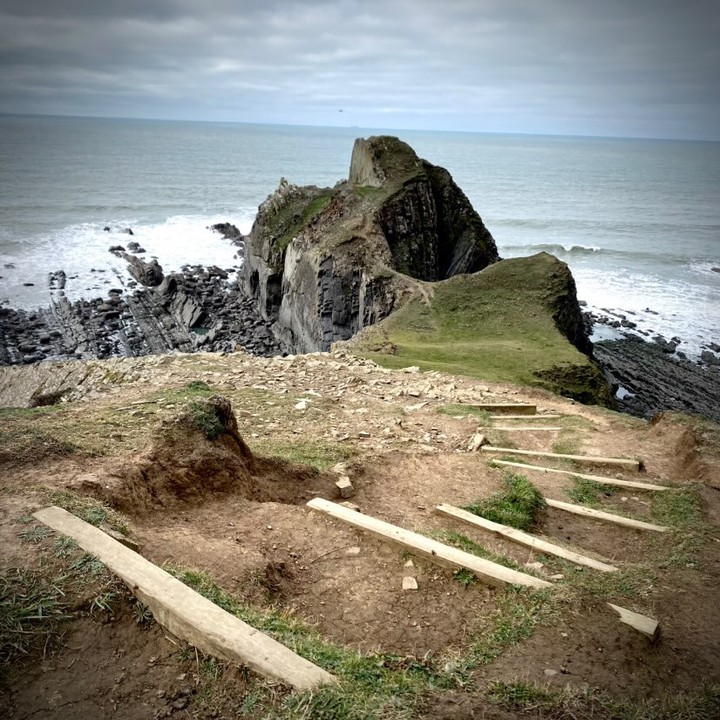 Scenic Views and Tranquility at Eldern Point
Situated close to Hartland Point, Eldern Point provides a perfect setting for unwinding with a picnic. Spread out your blanket and immerse yourself in the picturesque surroundings.
Don't forget to bring your binoculars along; you might be lucky enough to spot seals, peregrine falcons, or even playful porpoises in the distance. Let the soothing sounds of nature and the breathtaking coastal views create lasting memories.
Welcombe Mouth and South Hole: A Secluded Coastal Escape
For a true escape from modern life, head to Welcombe Mouth.
This secluded beach is reached by a rough, unmade road, adding to its sense of hidden beauty. Enjoy the fine sand and explore the numerous rock pools that emerge during low tide. Welcombe Mouth offers a serene retreat where you can unwind and connect with the simplicity of nature.
As you pause for a packed lunch on the South West Coast Path, relish the panoramic views stretching from Hartland Point to the captivating Cornish coastline.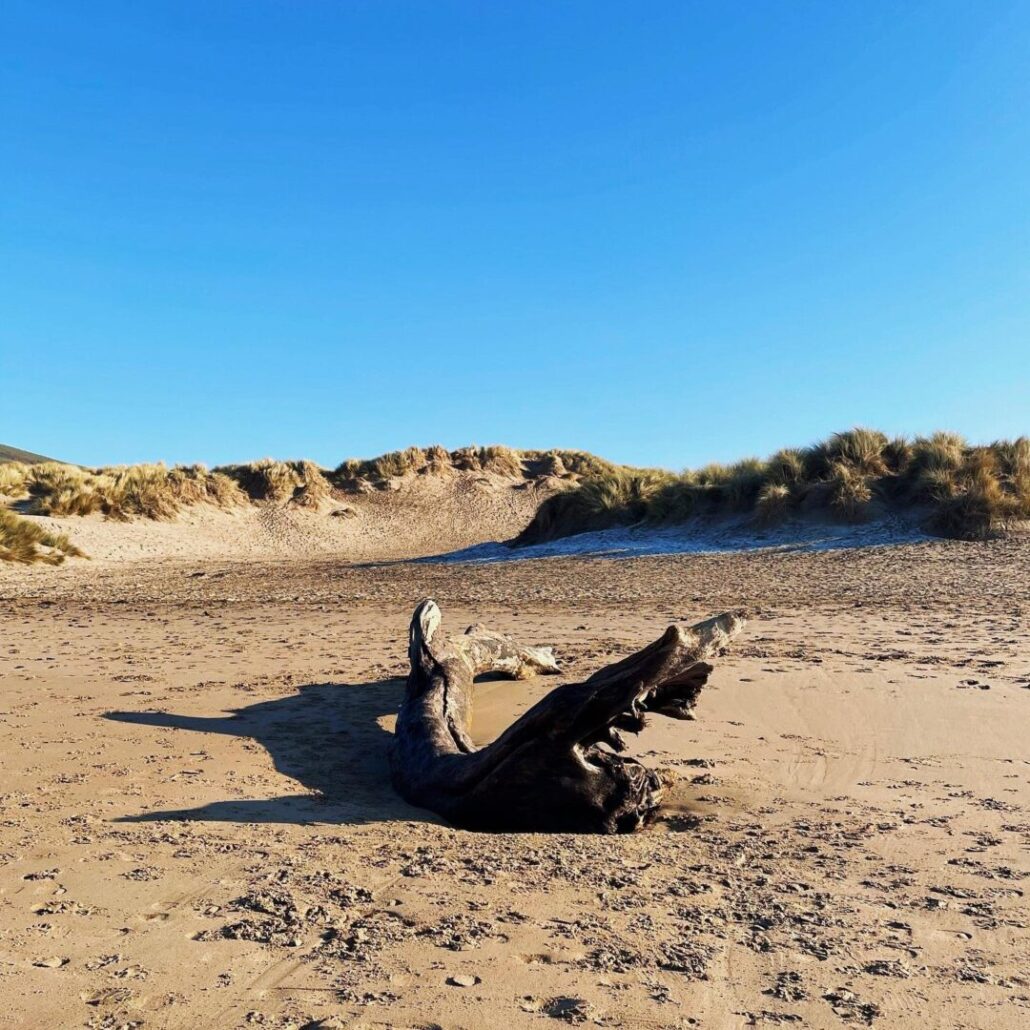 Discovering Embury Beacon and South Hole
After spending some time at Welcombe Mouth, take a short walk to Embury Beacon and South Hole.
These captivating locations offer a chance to continue your exploration of the coastal wonders. Immerse yourself in the rugged landscapes and embrace the untamed beauty of the surroundings.
Unveiling the Enigmatic Peppercombe Valley
Accessible only by foot, Peppercombe Valley is a hidden woodland paradise that leads to a tranquil beach embraced by striking red cliffs.
These unique rock formations, composed of ancient mud and sandstone dating back 280 million years, create a spectacle found nowhere else in the local area. Immerse yourself in the diverse landscapes of woodland, marsh, and grassland, all while enjoying the abundant wildlife that calls this valley home.
Spekes Waterfall, Hartland Quay in Devon
Spekes Waterfall, located near Hartland Quay in North Devon, is a stunning natural spectacle that shouldn't be missed.
This breathtaking waterfall cascades over rugged cliffs into the roaring sea below, creating a mesmerising visual display. Nestled within the beautiful Hartland Peninsula, the area surrounding the waterfall offers a tranquil, untouched beauty.
A Beachside Haven
Peppercombe Valley Beach offers a peaceful retreat with its pebbly foreshore and intriguing rock pools.
During low tide, a sandy strip emerges, inviting you to relax and appreciate the soothing sounds of the sea. Take a moment to indulge in a picnic or just a few minutes rest along the South West Coast Path, savouring the serenity and immersing yourself in the beauty of the surroundings.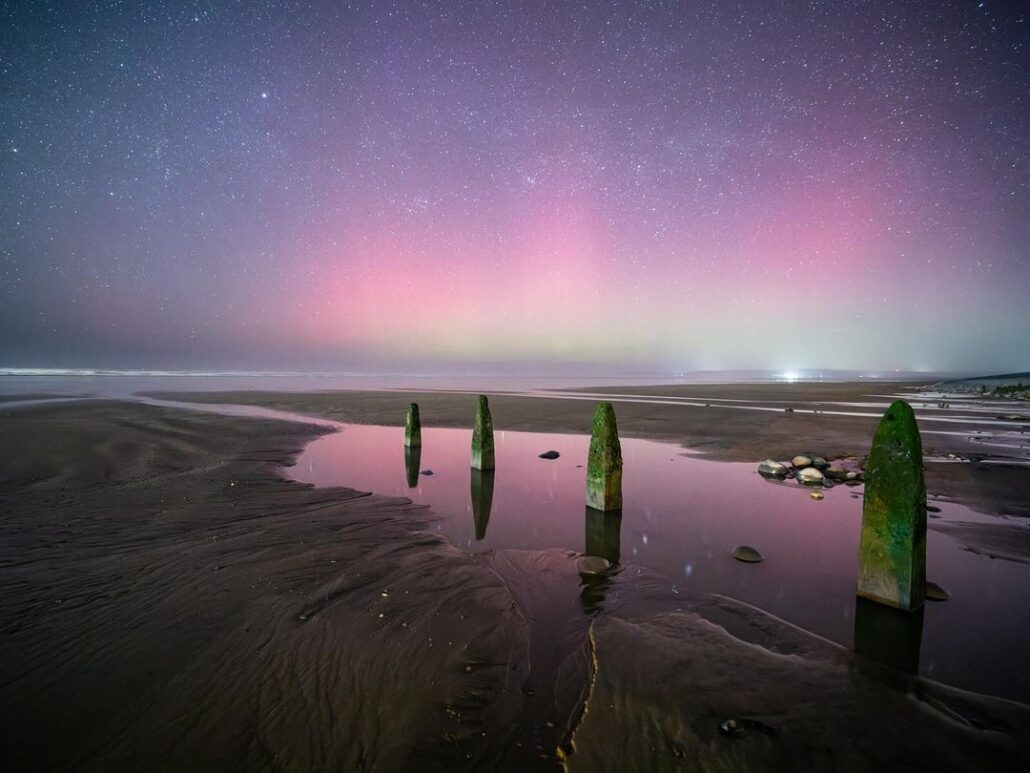 The Coach House: A Place of Reflection
Amidst the enchanting Peppercombe Valley, you'll find the Coach House, a tranquil spot perfect for sheltering, picnicking, or simply taking a moment of respite.
As you enter, your eyes will be drawn to a beautiful mural adorning one of the walls. Created by a dedicated volunteer, the mural depicts the rich variety of plant and animal species found in this remarkable valley.

Related Post:
The BEST Chinese Restaurants in Bideford (2023)
Exploring North Devon's Orchards
Step into the enchanting embrace of Brownsham Orchard, a site with a longstanding history dating back to at least 1900.
This orchard, adorned with apple, pear, and plum trees, invites visitors to taste the fruits of its labour during juicing days. Whether you visit in the blossoming spring or the fruit-laden mid-summer, you'll be fluttering silver-washed fritillary butterflies or the graceful marsh fritillary butterflies dancing among the blossoms.
While the orchard is a captivating destination throughout the year, winter strolls through its enchanting landscapes are equally enchanting. Please note that while the orchard is suitable for pushchairs, wheelchair accessibility is unfortunately limited.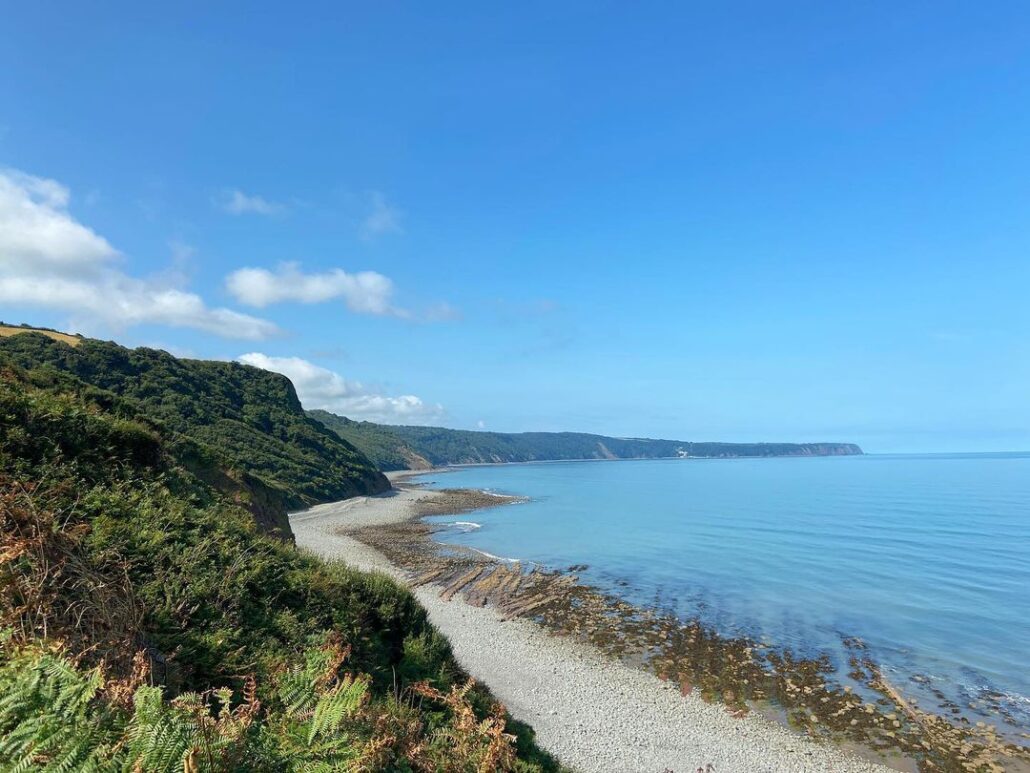 Peppercombe Orchard: Serenity with a View
For a serene and secluded experience, make your way to Peppercombe Orchard. With its fully accessible features, this orchard welcomes everyone to bask in the breathtaking views of Bideford Bay.
Take a moment to sit amidst the blossoms, allowing the sight and scent to envelop your senses. Close your eyes and listen to the symphony of the sea, the melody of bird songs, and the gentle buzz of wildlife.
Peppercombe Orchard is a haven of tranquillity, where you can find solace and connection with the natural world. Please note that there is no parking available at Peppercombe, but you can park at Horn's Cross nearby.
Dunsland Orchard: A Natural Refuge
As you venture into Dunsland Orchard, you'll be greeted by a picturesque landscape fringed by woodlands and wildlife hedges.
Beyond providing a bountiful harvest of apples for juicing and cider-making, this orchard serves as a vital sanctuary for wild animals.
Wander through the orchard's peaceful paths, immersing yourself in the beauty of the surrounding nature. Marvel at the harmonious relationship between the orchard and the diverse wildlife it nurtures.
In Summary…
Bideford Bay and Hartland beckon adventure seekers, nature enthusiasts, and those yearning for tranquillity or just a walk out with the dog, somewhere a little different.
From exploring the captivating coastline dotted with historical landmarks to discovering the hidden treasures that this coastline and inner hills hide, but share with us all so openly.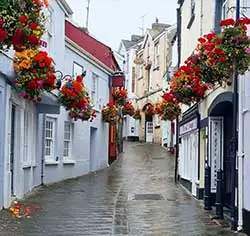 Maximise Your Bideford Adventure!
Our newsletter is packed with helpful tips and resources to help you mazimise your time in & around Bideford. Sign up now and join our community of savvy Bideford'ers.
About the Author
Welcome to Bideford.com! I'm Matt, a seasoned explorer and avid fan of Bideford and the broader North Devon area. With over a decade of consistent family visits, virtually every weekend, I've immersed myself in the rich history and vibrant culture Bideford & North Devon.
On this site, you'll find a wealth of knowledge amassed from my adventures here. From in-depth local guides to engaging blog posts about Bideford. Whether you're looking for recommendations on things to do or guidance on where to stay we have you covered. Join me as we delve into the heart of Bideford, North Devon – a town that's more than just a destination, but an experience waiting to be discovered.
Do you want to see your favourite Bideford attraction, place to stay, event or activity listed here? Contact Us!