North Molton is a small village in Devon, England, known for its beautiful landscapes and history.
This guide will introduce you to some of the key attractions, interesting historical facts, and fun activities in and around North Molton.
Perfect for young adventurers looking to explore this fascinating part of the world!
The Village of North Molton
North Molton is definitely a picturesque village located in the heart of Devon, surrounded by rolling hills and lush green countryside.
It's a quiet and peaceful place, with a small but welcoming community. In the village, you'll find a few shops where you can buy essentials or grab a snack, as well as North Molton Primary School, where local children go to learn and play.
The village has its own dedicated website https://www.northmoltonvillage.co.uk/ too.
Attractions in North Molton
North Molton is more about its history and placement over wild sheep back races over at the big sheep.
North Molton Church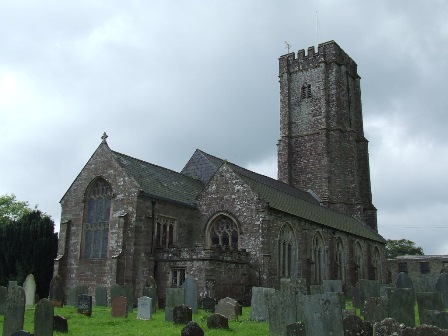 One of the main attractions in North Molton is the beautiful St. Mary's Church. This historic building has been a part of the community for centuries and is a must-see for anyone visiting the village.
Take a look inside to admire the stunning architecture and learn about the church's history.
Court Hall
Another historical building worth visiting is Court Hall. This impressive manor house is a great place to explore and learn about the area's history.
North Molton Mining History
The area around North Molton has a long history of mining, dating back to the 17th century. You can explore this fascinating past by visiting the remains of old mines and learning about the mining industry in the local area.
Featured Places to Stay Near Bideford
Things to Do in North Molton
Here are the top things to do while in Molton
North Molton Shoot
If you're interested in outdoor activities, the North Molton Shoot offers a unique experience.
This activity is designed for people who enjoy clay pigeon shooting and provides a safe and fun environment to learn and practice.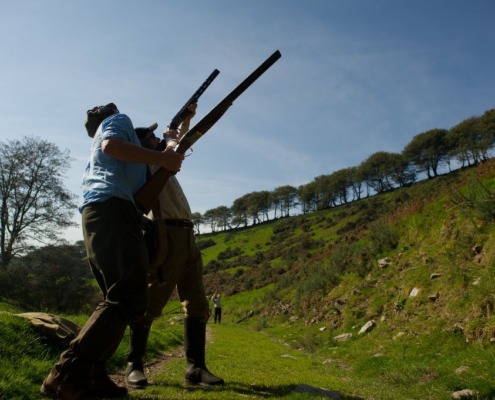 Explore the Countryside
One of the best things to do in North Molton is to simply enjoy the beautiful surroundings.
There are many walking trails and footpaths to explore, so grab your walking shoes and head out to discover the picturesque countryside.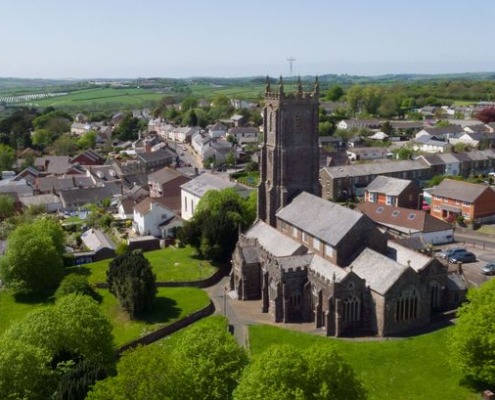 Visit South Molton
While you're in the area, it's also worth taking a short trip to South Molton, a nearby town that offers a range of shops, restaurants, and attractions to explore.
South Moulton vs North Moulton
See the video below for details between North and South Moulton.
Video summary
South Molton is a town of just under 5,000 people with historical churches, a bustling town centre, and a thriving farmers' market that hosts up to 70 local businesses.
The farmers' market in South Molton is highly praised by locals and visitors for its friendly atmosphere and variety of stalls. It operates every Thursday and Sunday from 9:00 until 2:00.
South Molton is closely situated to Exmoor and offers good connections to the motorway and to the port waste station.
There are upcoming developments in South Molton, including an Industrial Estate and about 1,250 new houses, indicating the town's growth and attractiveness for new residents.
Quince Honey Farm, a unique tourist attraction in South Molton, started in 1949 and now has over 1,000 hives, contributing significantly to the local economy.
Corn Dolly Tea Room in South Molton is well known for hosting celebrity guests, adding to the town's charm.
North Molton, a smaller settlement of just over 2,000 people, is known as the Gateway to the Moors and boasts beautiful views, a lovely church, and remnants of mining history.
The All Saints Church in North Molton, built in the 1400s, overlooks the village and surrounding Exmoor moorland.
North Molton provides a quiet, community-oriented living environment appreciated by the younger generation. The local primary school students enjoy outdoor activities and the comfort of village life.
From a teacher's perspective, North Molton is a friendly village where students have a strong sense of community and enjoy the benefits of outdoor activities and fresh air.
Both towns have their unique attractions, and the video encourages viewers to visit and experience both North and South Molton for themselves.
The Woollen Industry and Mining in North Molton
Throughout its history, North Molton has been a hub of industry and employment.
Until the 18th century, the village was an essential centre for the woollen industry, which played a significant role in the local economy. In addition to textiles, mining was also a substantial employer in the parish until the 19th century.
In the 16th century, mines were established in the region of Heasley Mill, and later workings were near North Radworthy.
Copper and traces of gold were extracted in the early 19th century, although the gold deposits were not significant enough for commercial extraction.
By the late 19th century, Bampfylde Mine on the River Mole produced iron, copper, and manganese before closing in 1877.
Florence Mine, a mile to the east, was worked for iron, copper, and lead until 1885. A tramway connected Florence Mine to South Molton railway station from 1874.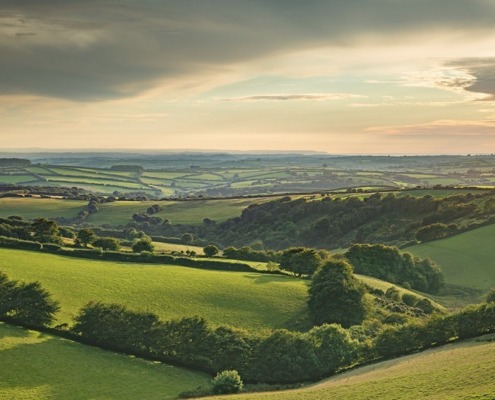 Bampfylde Clump: A Unique Landmark
Bampfylde Clump is a circular plantation of beech trees atop Bampfylde Hill, a short distance northwest of the village.
This distinctive landmark is visible from many miles away in all directions and is situated on private land, accessible by a permissive footpath.
As you walk through the Clump, you'll be surrounded by the natural beauty of the beech trees and the breathtaking views of the surrounding countryside.
Heasley Mill and North Radworthy: Exploring the Mining History
The areas of Heasley Mill and North Radworthy offer a glimpse into North Molton's mining history.
These sites were home to mines in the 16th and 19th centuries, respectively. While Heasley Mill is no longer operational, it is a fascinating piece of the village's past.
Similarly, the mining sites near North Radworthy provide an insight into the importance of mining in North Molton's past.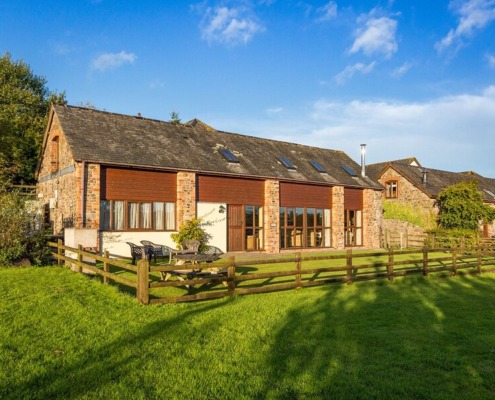 A Walk Through Time: The Manors and Families of North Molton
North Molton has been home to several prominent families throughout its time.
The village was a manor within the royal demesne until King John granted it to a member of the la Zouche family.
The manor later passed from the St Maur family to the Bampfylde family in the 15th century. Amyas Bampfylde (died 1626) built Court Hall, which has since been demolished, to the immediate east of the church.
The Parker family was another significant presence in North Molton. In 1550, Edmund Parker was granted the office of bailiff of the manor, and he built Court House, adjacent to the west of the church, in 1553.
And Finally..
North Molton is a delightful village in Devon that's perfect for young adventurers who want to learn about history, explore the countryside, and enjoy some fun outdoor activities.
With its charming village atmosphere, beautiful landscapes, and fascinating history, North Molton is a great destination for a family day out, a school trip or ramble through the country paths.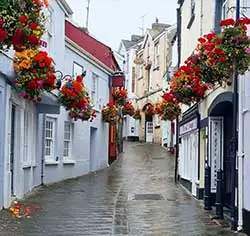 Maximise Your Bideford Adventure!
Our newsletter is packed with helpful tips and resources to help you mazimise your time in & around Bideford. Sign up now and join our community of savvy Bideford'ers.
About the Author
Welcome to Bideford.com! I'm Matt, a seasoned explorer and avid fan of Bideford and the broader North Devon area. With over a decade of consistent family visits, virtually every weekend, I've immersed myself in the rich history and vibrant culture Bideford & North Devon.
On this site, you'll find a wealth of knowledge amassed from my adventures here. From in-depth local guides to engaging blog posts about Bideford. Whether you're looking for recommendations on things to do or guidance on where to stay we have you covered. Join me as we delve into the heart of Bideford, North Devon – a town that's more than just a destination, but an experience waiting to be discovered.
Do you want to see your favourite Bideford attraction, place to stay, event or activity listed here? Contact Us!