Welcome to the magical charm of North Devon's coastal allure, a year-round affair that knows no season.
From the sun-kissed beaches of summer to the windswept walks of winter, the coastline of Devon offers an ever-evolving spectacle of nature's finest.
Experience the thrill of riding the Atlantic waves, explore the underwater world in fascinating rockpools, navigate through mesmerising running trails, or surrender to the calming rhythm of wave-watching.
Whether you seek a heart-pumping adventure or a tranquil retreat, this guide will lead you through the myriad of experiences awaiting you by the coast of Devon.
Embark on this journey with us and discover why the heart of Devon beats on its coastline.
Ocean Life Never Halts
Amidst the hibernation of winter, the North Devon coast remains a lively and invigorating haven, forming a distinctive boundary between land and sea.
Even on the dullest days, the sea imitates the light, transforming sun rays into shifting, silvery pools. While the coast may be tranquil, the ocean is always alive.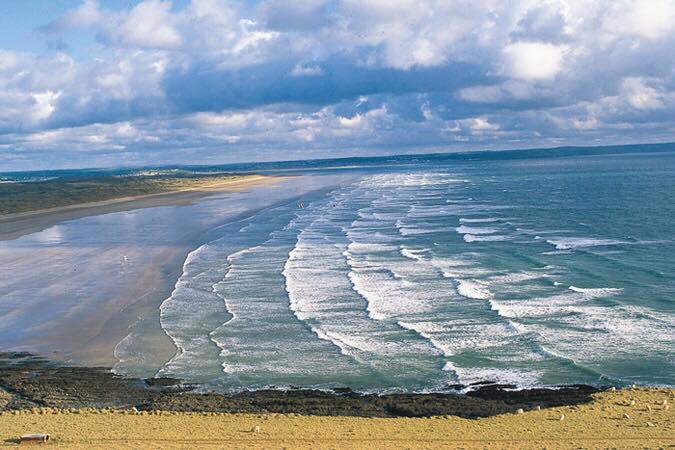 In the off-peak months between September and May, Woolacombe possesses a vibrancy that is absent inland.
Jogging Trails
Trail running is a year-round sport. It's invigorating, interactive, and engaging. It requires agility and mental alertness to navigate the changing landscapes.
North Devon boasts fantastic running trails. Coastal routes trace England's highest coastline, providing breathtaking sea views and vertiginous cliffs at Foreland Point and the Great Hangman.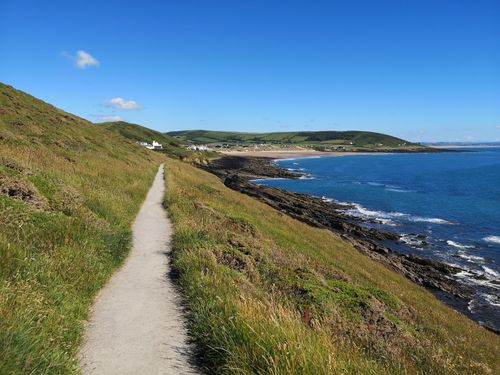 The enchanting Valley of the Rocks is a must-visit, and Exmoor offers endless expanses of open, heather-clad hills. It's a brilliant way to explore the area while challenging your fitness.
There's no bad time to hit the trails, but cooler weather can help regulate your body temperature. On stormy days, when the wind tousles your hair and the ocean's roar fills your ears, coastal trails can be particularly liberating.
With the fresh sea air, the rush of endorphins, and the sensation of wind-kissed skin… you'll return utterly rejuvenated.
Surf's Up
There's nothing quite like the thrill of riding your first wave. The anticipation as the wave swells beneath you, followed by a flurry of paddling, standing up, and gliding along the crest.
North Devon offers some of the UK's best surfing. Strong westerly swells from the Atlantic Ocean roll onto our extensive, gently sloping sandy beaches.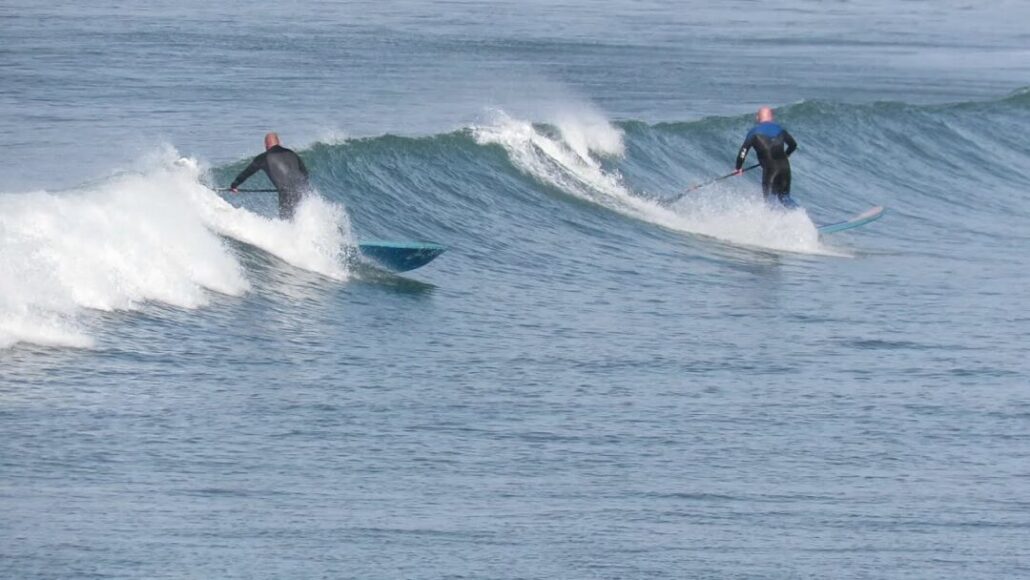 Saunton, Croyde, Putsborough, and Woolacombe all offer fantastic conditions for surfers of all abilities.
Autumn is the prime time for surfing, with higher swells and waters still warmed by the summer heat. As Ernie Capbert from Finisterre puts it, 'Autumn' is definitely the best season for swells, sunset barbecues, and general good beach vibes.'
Exploring Rockpools
It's fascinating to consider that most of Earth's surface remains unknown to us. A foreign landscape with vast mountain ranges, immense forests, and uncharted species.
Seaweed and phytoplankton in the ocean produce 70% of Earth's oxygen, meaning your next breath may well have originated from the sea's depths.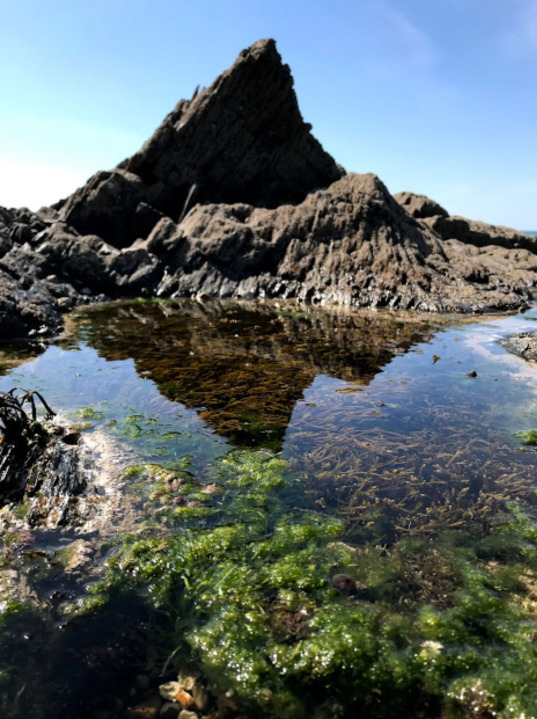 While we can't visit these places ourselves, each tide leaves behind a snapshot of the ocean and its inhabitants in rockpools on the shoreline.
In early autumn and late spring, these habitats are teeming with diverse life forms. Peek through the bladderwrack and other native seaweeds to spot crabs, small fish, vibrant anemones, and orange starfish.
Featured Places to Stay Near Bideford
Beachside Strolls and Countryside Hikes
Don a warm jacket and shake off the winter blues with a refreshing walk. North Devon offers miles of diverse terrain to explore, from beaches and sand dunes to AONB-designated fields, woodlands, and Exmoor National Park.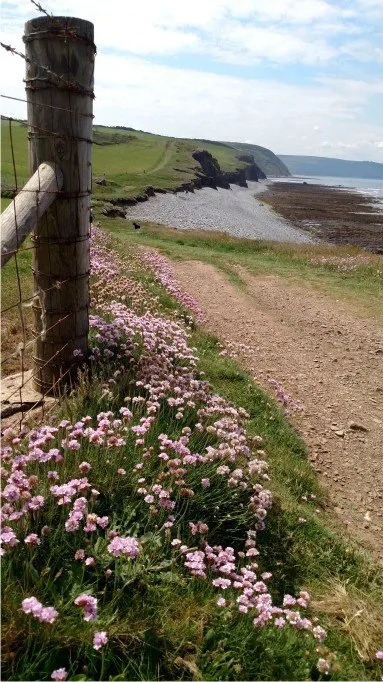 Lose yourself in the tranquillity of nature, then stumble upon a charming village pub for a refreshing drink.
In spring, the coast is adorned with wildflowers adding colour to the clifftops. Delicate pink thrifts sway in the breeze, and the sweet scent of coconut-vanilla gorse flowers fills the air.
Clovelly
The Enchanting Clovelly Visiting Clovelly feels like stepping into a fairy tale. This small fishing village, seemingly etched into the cliff above its harbour, features charming cottages stacked up the hill, overlooking the vast expanse of the sea.
It's a unique place, steeped in Devon maritime history, yet reminiscent of the steep Italian lakeside villages and the Amalfi Coast.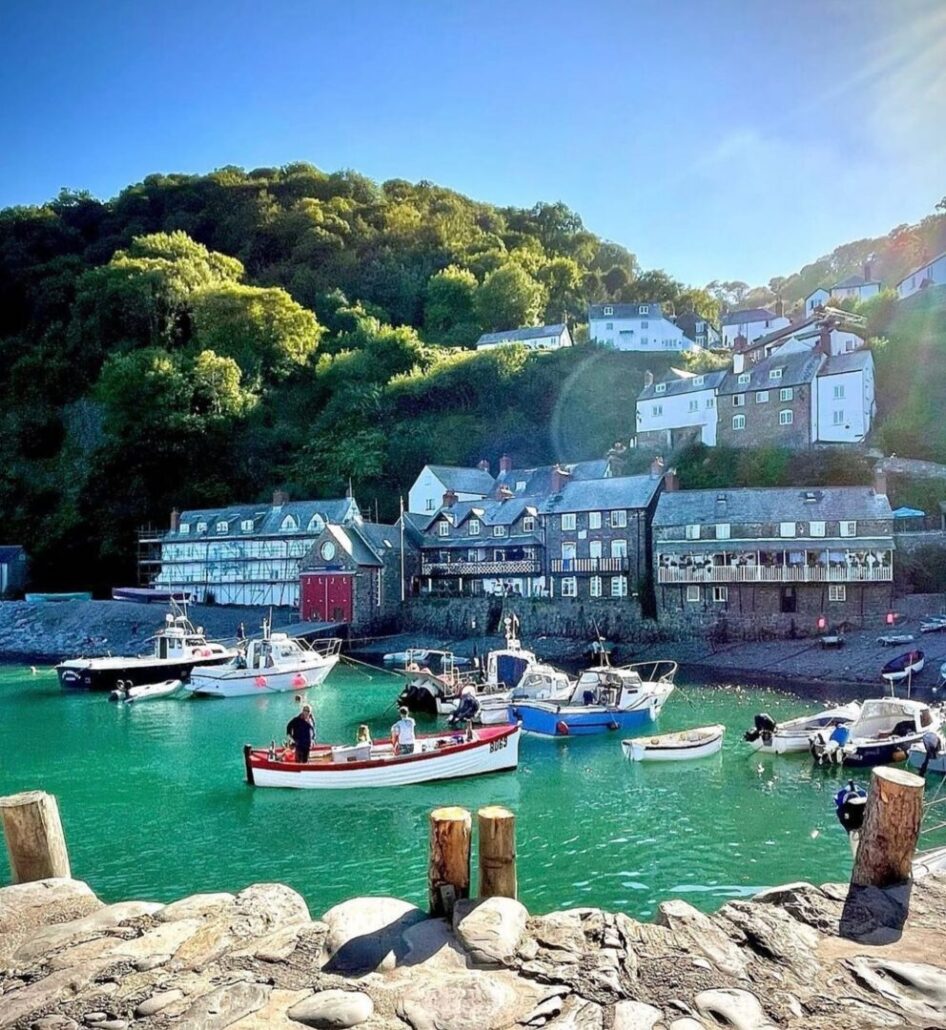 While the village can be bustling in summer, an autumn visit allows peaceful harbour strolls or participation in traditional events.
The Crab and Lobster Feast in September or Herring Week in November are excellent times to sample Devon's finest seafood. October's Apple Day is also a treat.
Clovelly truly shines during the Christmas Lights event, when the village is adorned with a festive glow. Fairy lights transform this already atmospheric village into a romantic wonderland, perfect for arm-in-arm strolls and sipping warm mulled wine.
Wave Watching
The Serenity of Wave Watching Watching Waves is a calming pastime. The rhythmic rise and fall of water, culminating in a frothy mix of foam and salt spray, has a grounding effect.
It's the simplicity and recurrence of this cycle that are so captivating.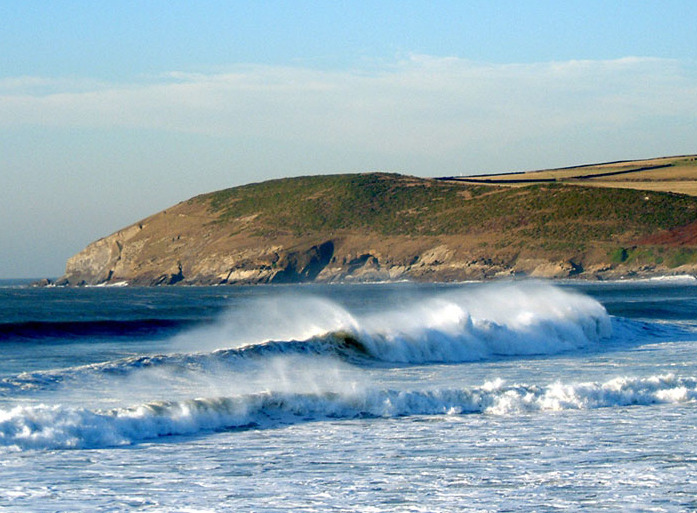 Waves are most spectacular in autumn and winter, especially during storms. On such days, warm your hands with a hot toddy or a large mug of tea and give in to your urge to stay indoors.
Witness the wind and rain against the dramatic backdrop of crashing waves – that's the essence of hygge.
Lundy
Voyages to the Sea From March to October, boat trips transport you across the sea to the remote island of Lundy.
This granite outcrop, stretching 3 miles long and half a mile wide, is the last piece of land on its latitude until the Bay of Labrador in Canada.
Lundy is one of the most serene places in the UK, enveloped by the wash of the waves and the vast open skies. Although you won't find crowds here, wildlife thrives.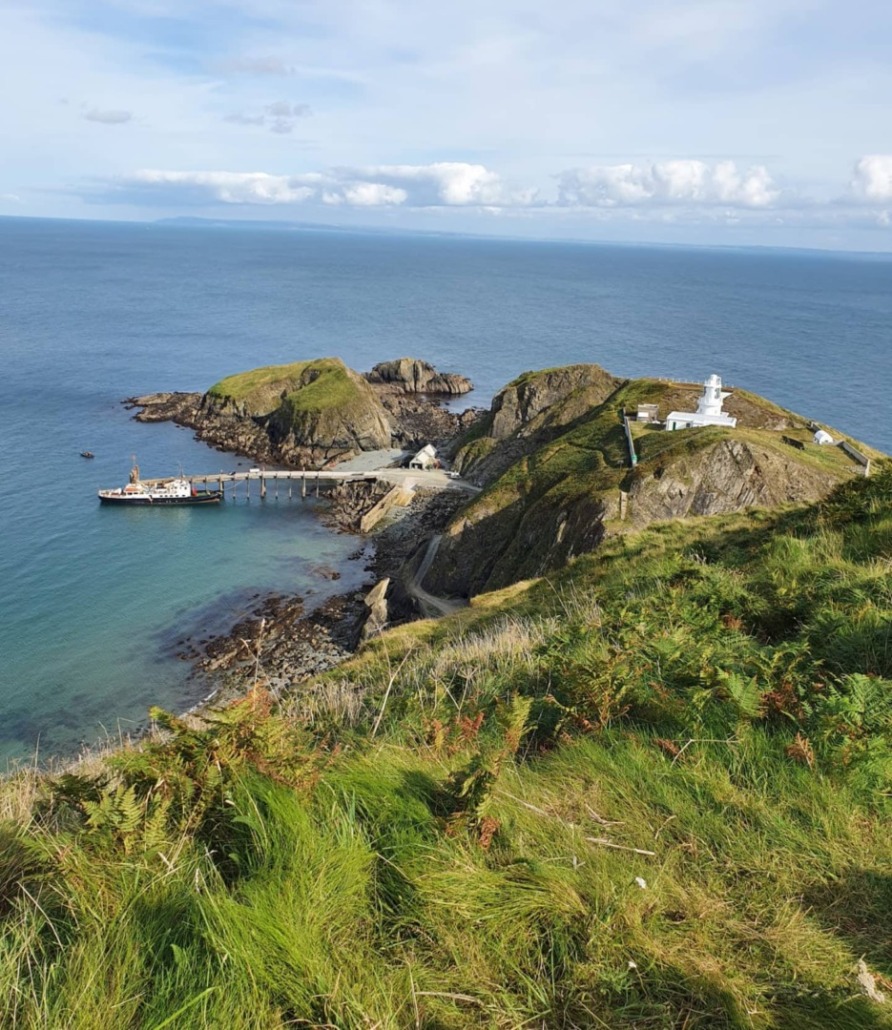 Lundy hosts the largest seabird colony in the southwest, including 375 puffins. Around 200 seals bob in the surrounding seas, while Sika deer, Soay sheep, wild ponies, and feral goats roam its grassy edges.
For a truly remote and tranquil experience, escape to the island for a day of sightseeing, walking, and picnicking.
The Joy of Wild Swimming For centuries
People have been swimming in rivers, lakes, and the sea. Swimming is not just a cardiovascular exercise; it necessitates an awareness of your breath, something often overlooked in other forms of exercise.
Moreover, it provides significant mental benefits. When you swim, you exist at the moment, acutely aware of your body and the surrounding water, free from external distractions.
Cold water swimming, in particular, seems to offer additional mental health benefits. It can reduce inflammation—our immune system's response to stress.
See our dedicated article on wild swimming in Devon.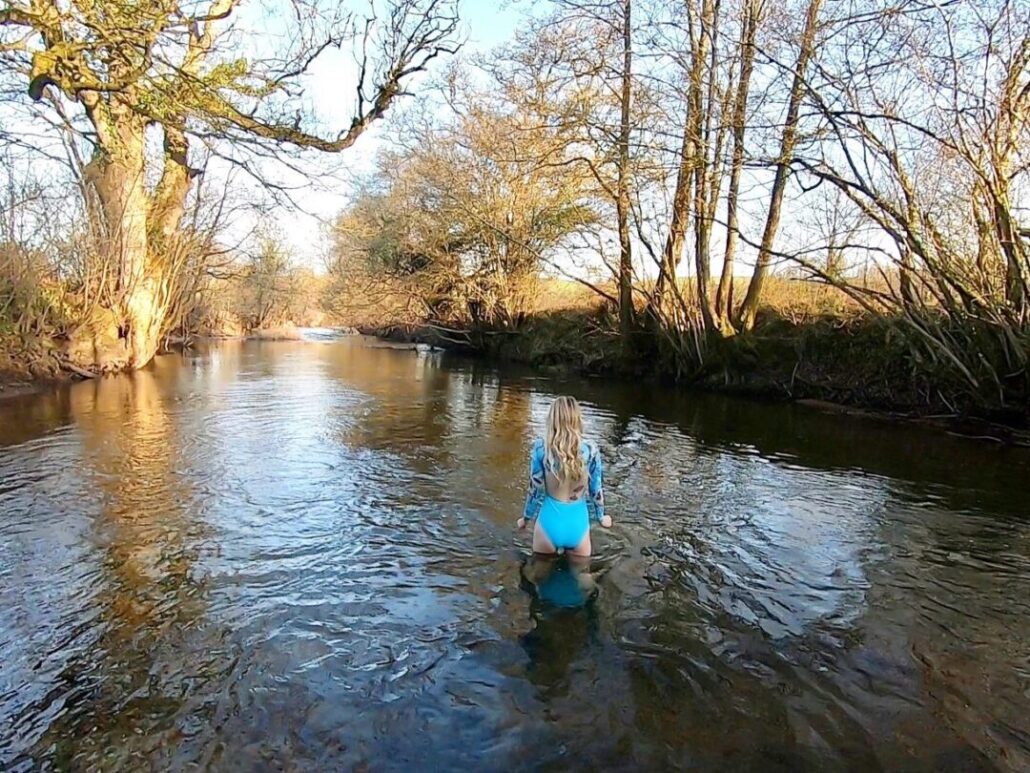 Chronic inflammation can exacerbate symptoms of depression. Cold water specialist Mike Tipton suggests that wild swimming could induce an 'anti-inflammatory response' which would benefit mental health conditions linked to inflammation.
Furthermore, swimming can trigger a 'post-swim high', a euphoric sensation caused by increased levels of dopamine, serotonin, and beta-endorphins.
It appears that cold water can flood your body with happiness-inducing hormones. Are you ready to take the plunge?
Paddleboarding
In the summer, a paddleboard is a great companion. Stand Up Paddleboarding (SUP) is a fun and accessible way to explore the calm waters away from the crowds.
With crystal-clear seas, you can spot spider crabs, intriguing rock formations, or gas bubbles rising from the seabed on a calm day. These could very well be seaweed producing oxygen!
SUP provides an exceptional opportunity to immerse yourself in the marine environment, fostering a deep connection with the sea.
It's a thrilling and rewarding way to take advantage of the tranquil summer waters and explore areas that are otherwise inaccessible.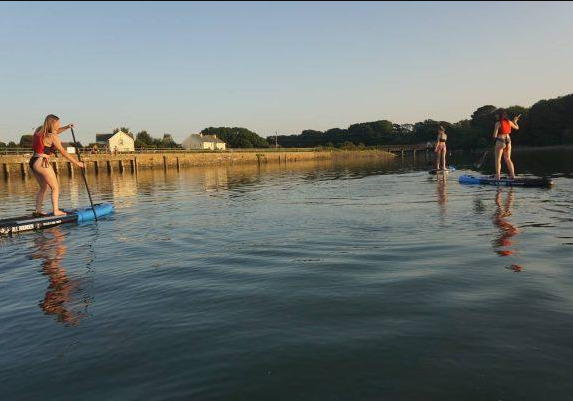 Whether you're an experienced paddleboarder or a beginner, North Devon's coastline offers a range of exciting options.
As you glide over the serene waters, you'll have a front-row seat to the area's stunning wildlife, rich marine life, and spectacular coastal views.
The Allure of the Sea
A Year-Round Affair Regardless of the season, there's always an allure to the sea. In the quieter months between September and May, Woolacombe pulses with an energy that's hard to find inland.
It's a place where even on the gloomiest of days, the sea reflects the light, pooling sunbeams and casting them on ripples like liquid silver. The coast might be peaceful, but the sea is always awake, always inviting.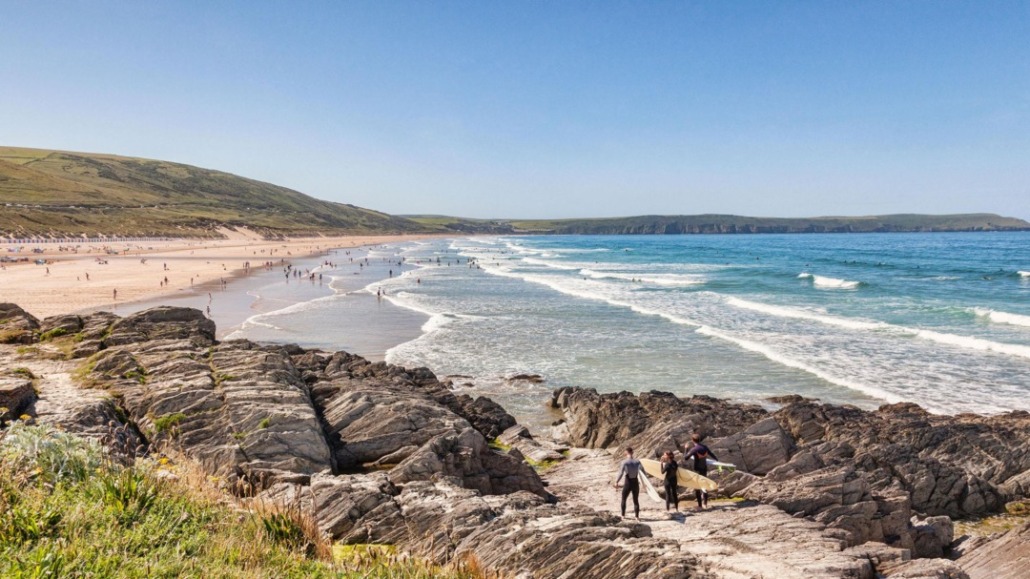 From invigorating trail runs and euphoria-inducing surf sessions to the calm of wave-watching and the exhilaration of wild swimming, North Devon's coastal offerings keep you engaged and inspired throughout the year.
It's a place where you can be active and restful, immersed in nature and in yourself. It's a place for all seasons, a haven for the adventurous, the peaceful, and everyone in between.
Enjoy.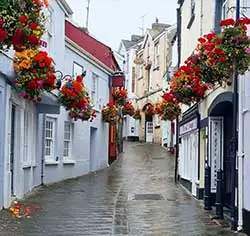 Maximise Your Bideford Adventure!
Our newsletter is packed with helpful tips and resources to help you mazimise your time in & around Bideford. Sign up now and join our community of savvy Bideford'ers.
About the Author
Welcome to Bideford.com! I'm Matt, a seasoned explorer and avid fan of Bideford and the broader North Devon area. With over a decade of consistent family visits, virtually every weekend, I've immersed myself in the rich history and vibrant culture Bideford & North Devon.
On this site, you'll find a wealth of knowledge amassed from my adventures here. From in-depth local guides to engaging blog posts about Bideford. Whether you're looking for recommendations on things to do or guidance on where to stay we have you covered. Join me as we delve into the heart of Bideford, North Devon – a town that's more than just a destination, but an experience waiting to be discovered.
Do you want to see your favourite Bideford attraction, place to stay, event or activity listed here? Contact Us!