Welcome to Bideford, a beautiful town nestled on the North Devon coast of England.
With a rich history, stunning landscapes, and a warm welcoming atmosphere, Bideford offers a truly memorable experience for all visitors.
We will guide you through the top Bideford attractions, perfect for sightseeing and exploring the vibrant tourism scene.
For this guide we'll be assuming you're travelling across or down the UK to get to Bideford, this opens up a wide range of fun things to do before you get here.
Oh and for the record, there is no shortage of things to do in Bideford. See our "Things to do directory"!
We're sure some of these places you're bound to have heard of before, but we have one or two hidden gems that only a local or seasoned traveller to North Devon would know about.
1. Bristol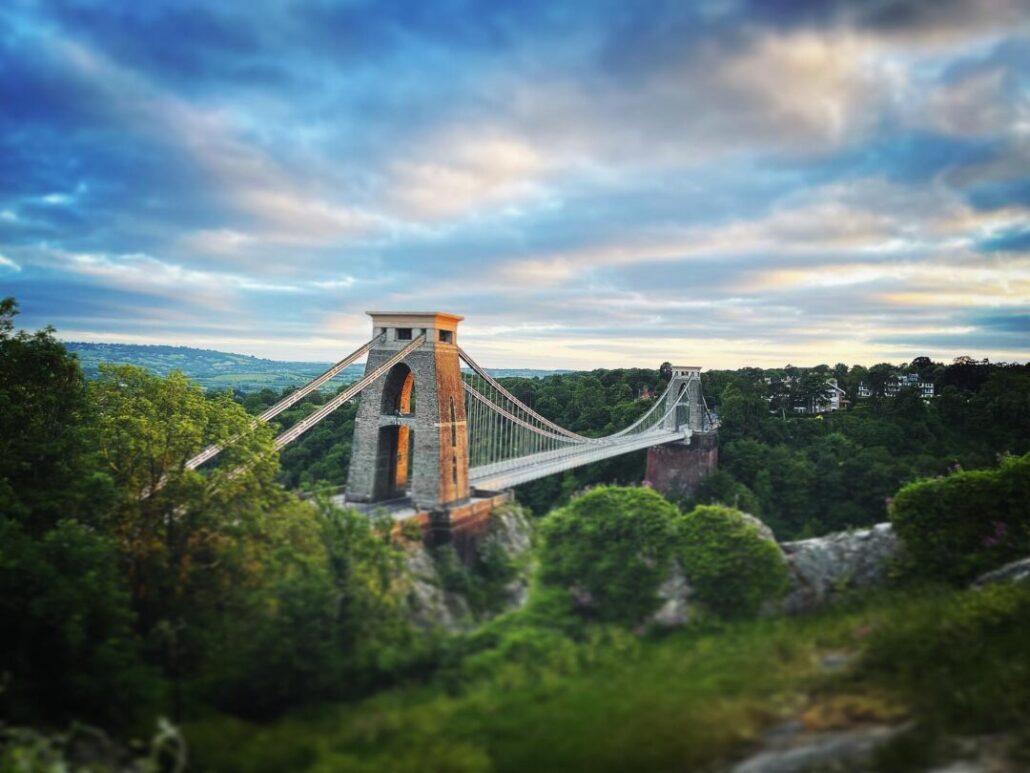 Some people think of Bristol as being an inconvenience for traffic if you're travelling down south to the North Devon coast, let's flip this on its head and point out 3 things you cannot miss in Bristol.
It's a must-visit attraction during your Bideford sightseeing tour.
Clift Suspension bridge
The Clifton Suspension Bridge is an iconic landmark spanning the Avon Gorge in Bristol, England, known for its stunning design and panoramic views, attracting visitors from around the world.
SS Great Britain
SS Great Britain is a historic steamship located in Bristol, UK, famous for its innovative iron hull and being the first ocean liner to be propelled by a screw propeller, offering visitors a glimpse into the pioneering era of maritime engineering.
The Wave Bristol
The Wave Bristol is an artificial surfing destination located in Bristol, UK, providing an exhilarating inland surfing experience for surfers of all levels, with its powerful wave technology and spacious wave pool setting it apart as a premier surf spot.
2. Cheddar & Wookey Hole Cave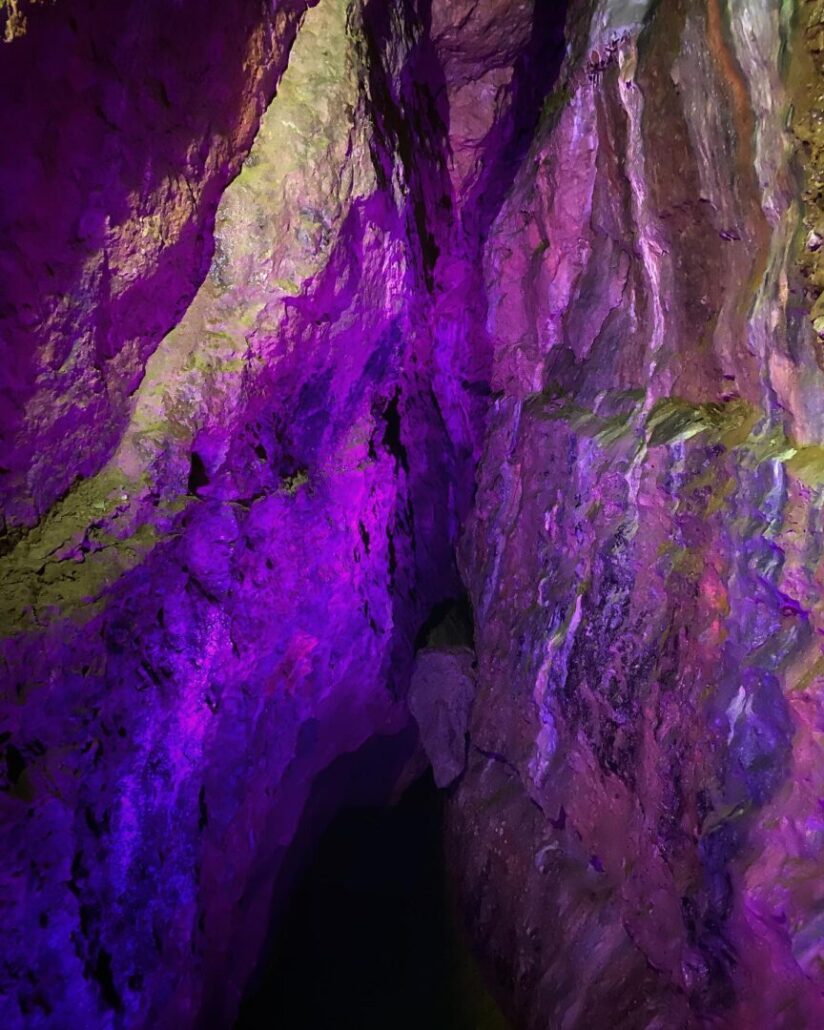 Found in the beautiful countryside of Somerset, Cheddar Gorge and Wookey Hole Cave are two captivating natural attractions that should not be missed.
Cheddar Gorge boasts impressive limestone cliffs and breathtaking views, while Wookey Hole Cave invites visitors to explore its fascinating underground chambers, adorned with stunning rock formations.
With guided tours and opportunities to learn about the geological history and wildlife of the area, Cheddar Gorge and Wookey Hole Cave offer an immersive and educational experience for nature lovers and adventure seekers alike.
3. Tarr Steps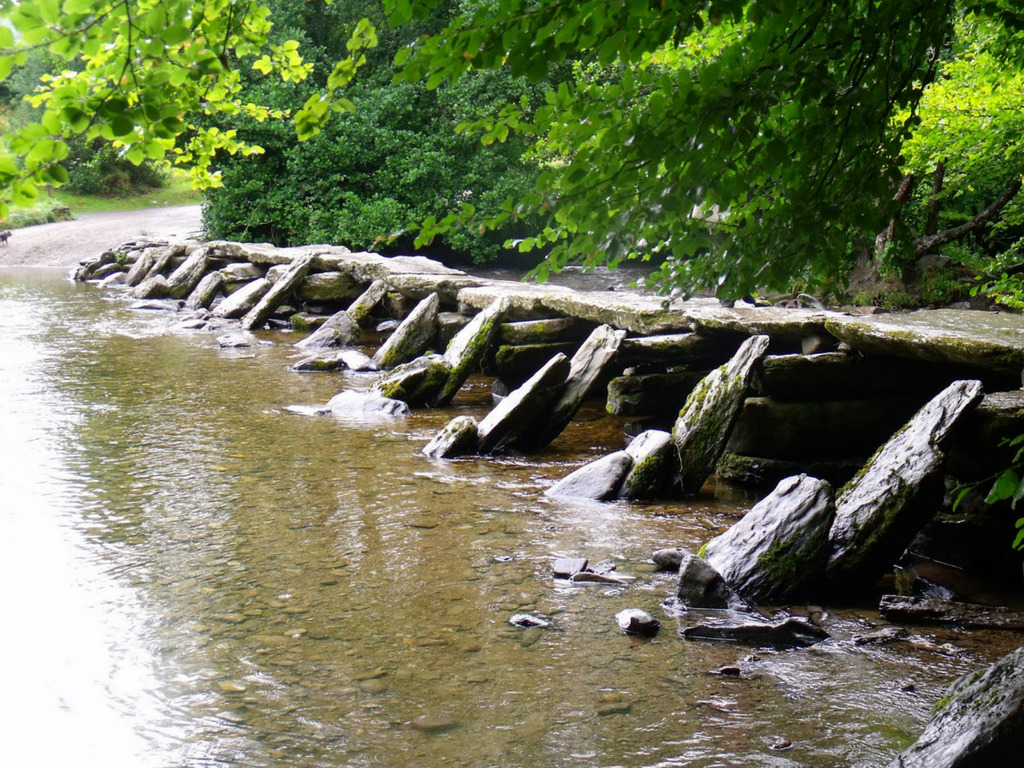 Nature lovers and those interested in Bideford tourism will be enchanted by the captivating beauty of Tarr Steps.
This ancient clapper bridge, nestled in the scenic Exmoor National Park, is one of the hidden gems that should be on your list of Bideford attractions to explore.
Ample parking is available nearby, allowing for convenient access to this picturesque location and ensuring a pleasant experience for all who venture to Tarr Steps.
4. Lynton and Lynmouth Cliff Railway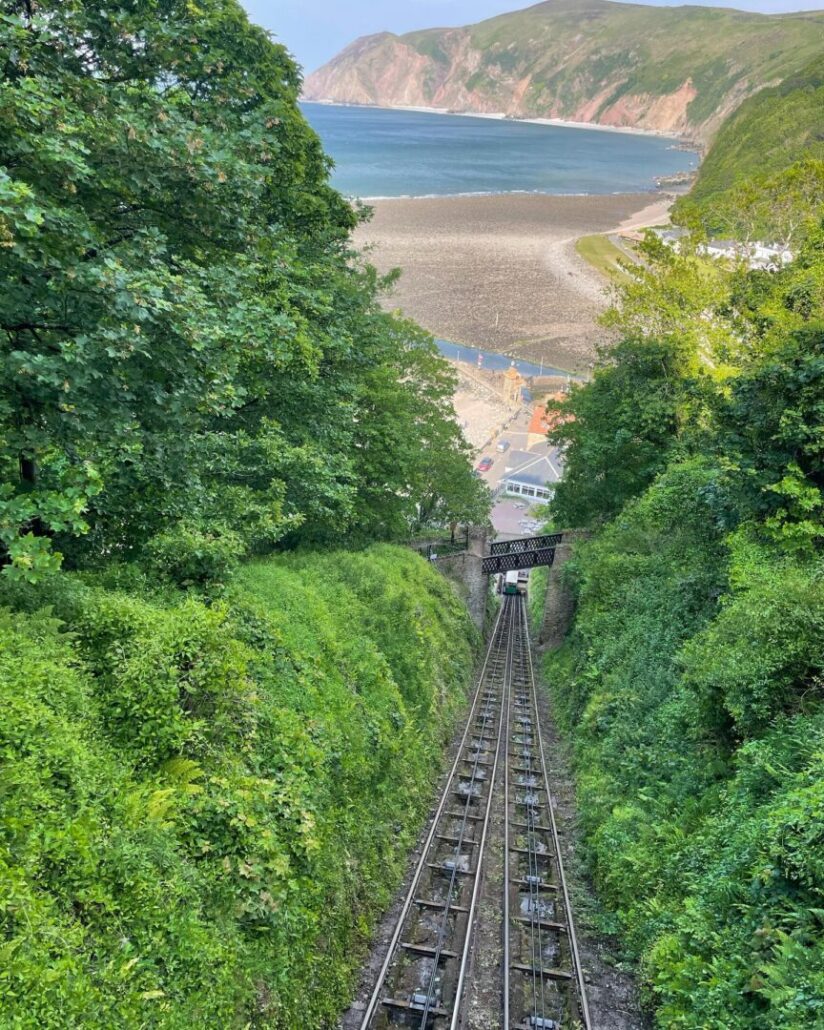 The Lynton and Lynmouth Cliff Railway is a unique and fascinating attraction located in the charming towns of Lynton and Lynmouth in North Devon, England.
This historic water-powered railway connects the two towns, offering breathtaking views of the rugged coastline and Exmoor National Park.
Visitors can take a ride on the cliff railway, immersing themselves in the stunning scenery, and explore the picturesque towns with their quaint shops, cafes, and scenic walks.
Convenient parking options are available in both Lynton and Lynmouth, making it easy to access this iconic attraction and enjoy a memorable experience amidst the natural beauty of the area.
5. Exmoor Zoo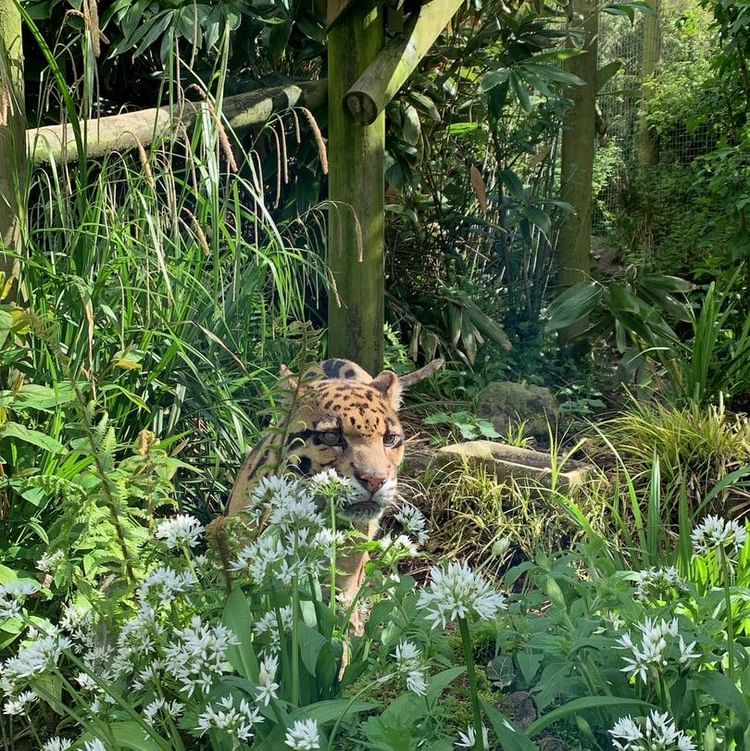 Exmoor Zoo is a captivating wildlife attraction found in the heart of Exmoor National Park in Devon, England.
It offers visitors the opportunity to encounter a diverse range of animal species, including rare and endangered species from around the world.
Visitors can explore the zoo's well-designed enclosures, participate in educational talks and animal feeding sessions, and even have the chance to get up close and personal with some of the animals through special experiences.
Convenient parking facilities are available on-site, ensuring easy access to this exciting and educational destination for animal lovers of all ages.
Featured Places to Stay Near Bideford
6. Tapeley Park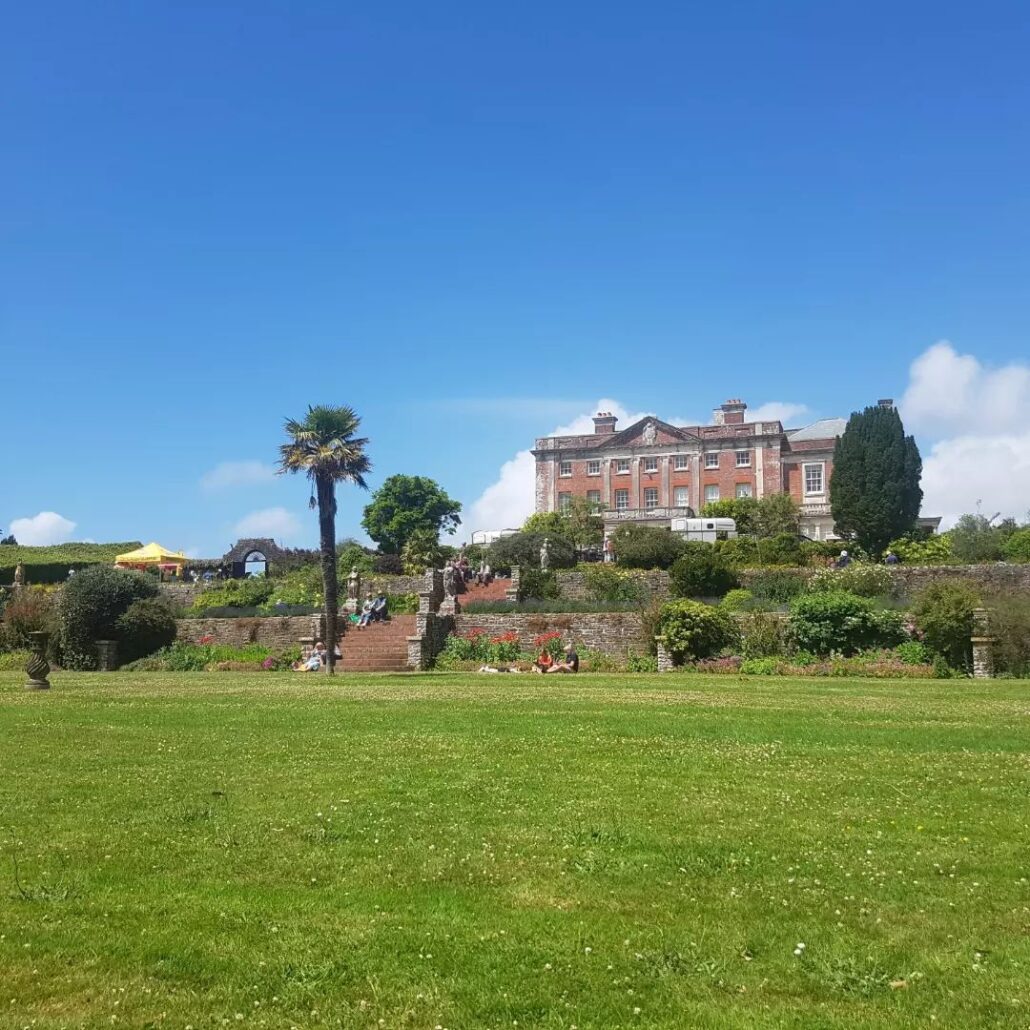 Tapeley Park is a captivating historic estate located in North Devon, England.
This enchanting destination offers visitors a range of activities and attractions, including exploring the beautifully manicured gardens, taking leisurely walks through the parkland, and discovering the fascinating Victorian mansion.
With its stunning architecture and rich history, Tapeley Park provides a unique glimpse into the past and showcases the artistic and ecological values promoted by the estate.
Convenient parking facilities are available, allowing visitors to easily access and immerse themselves in the beauty and tranquillity of Tapeley Park.

Related Post:
Charity Shop Diving in Bideford: A Locals Guide
7. Porlock Weir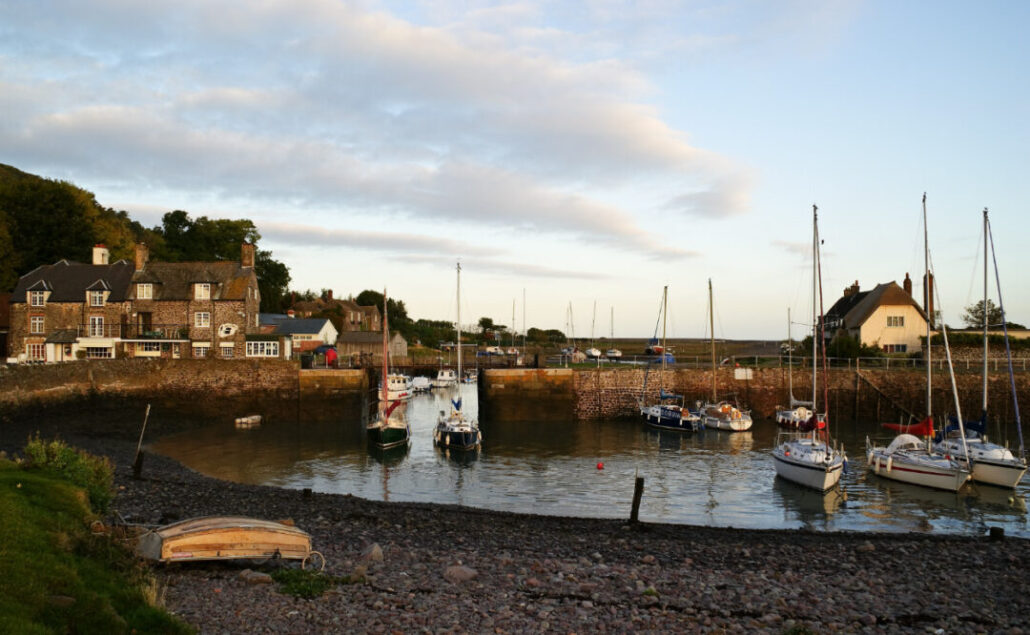 Porlock Weir is a stunning coastal village located in Somerset, England, offering visitors a delightful blend of natural beauty and historic charm.
This charming destination allows visitors to enjoy scenic walks along the pebble beach, admire the traditional fishing boats bobbing in the harbour, and explore the quaint shops and cafes dotted along the waterfront.
The area is also renowned for its diverse birdlife and serves as a gateway to the stunning Exmoor National Park.
Convenient parking options are available nearby, allowing visitors to easily access Porlock Weir and immerse themselves in its serene coastal ambience.
8. Woolacombe Beach & Village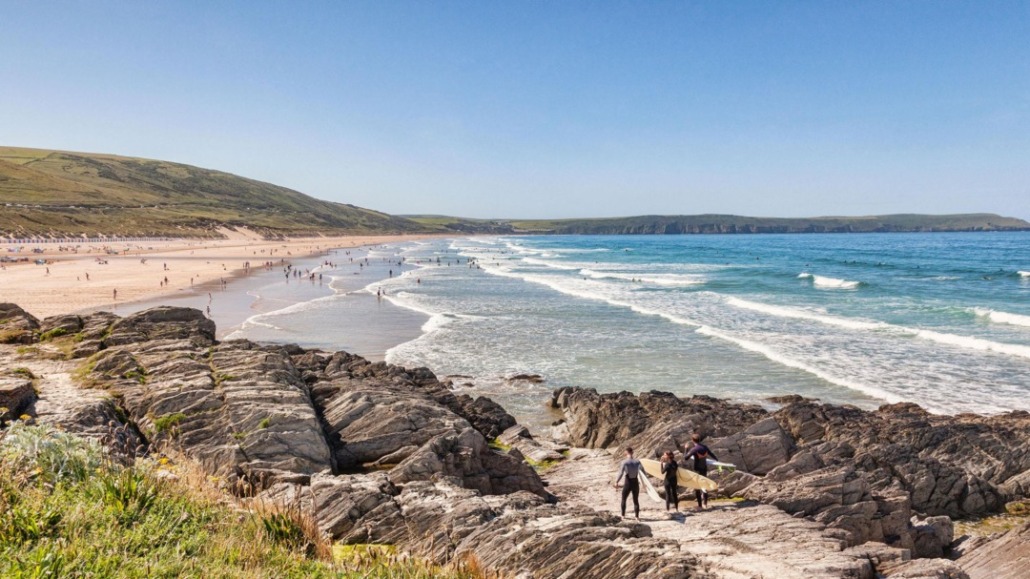 Woolacombe Beach and Village offer a perfect blend of stunning natural beauty and a lively coastal atmosphere.
The beach is hailed as one of the best in England, boasting miles of golden sand, powerful waves, and a refreshing sea breeze.
Ample car parking is available, allowing visitors to conveniently access the beach, and the village offers a wide range of amenities, including shops, restaurants, and pubs, ensuring a delightful experience for all.
Whether you're looking to soak up the sun, take a refreshing dip in the ocean, or explore the beautiful place, Woolacombe Beach and Village provides an idyllic seaside retreat for visitors of all ages.
9. Tiverton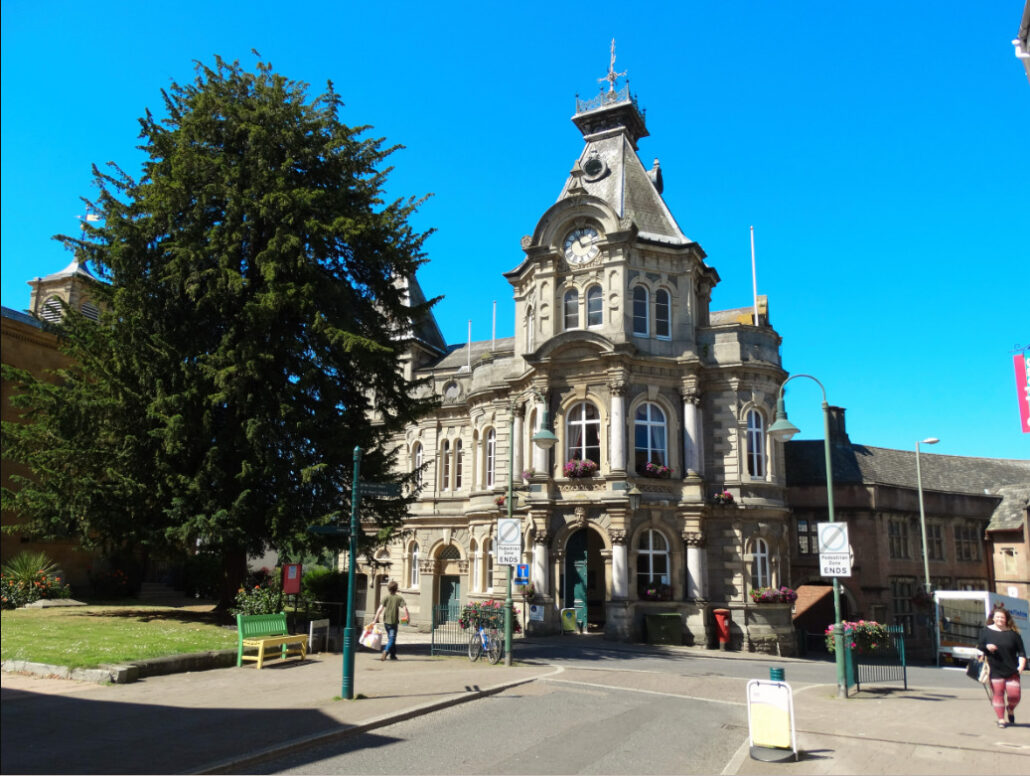 Tiverton is a charming town located along the A361 in Devon, England, offering a range of attractions and activities for visitors to enjoy.
The town boasts a bustling high street with a variety of shops, cafes, and restaurants, providing ample opportunities for shopping and dining.
Additionally, Tiverton features an open market where visitors can browse and purchase local goods.
Convenient parking is available at the Tesco car park, offering free parking for up to 3 hours, making it convenient for visitors to explore the town and its various offerings.
10. Lee Bay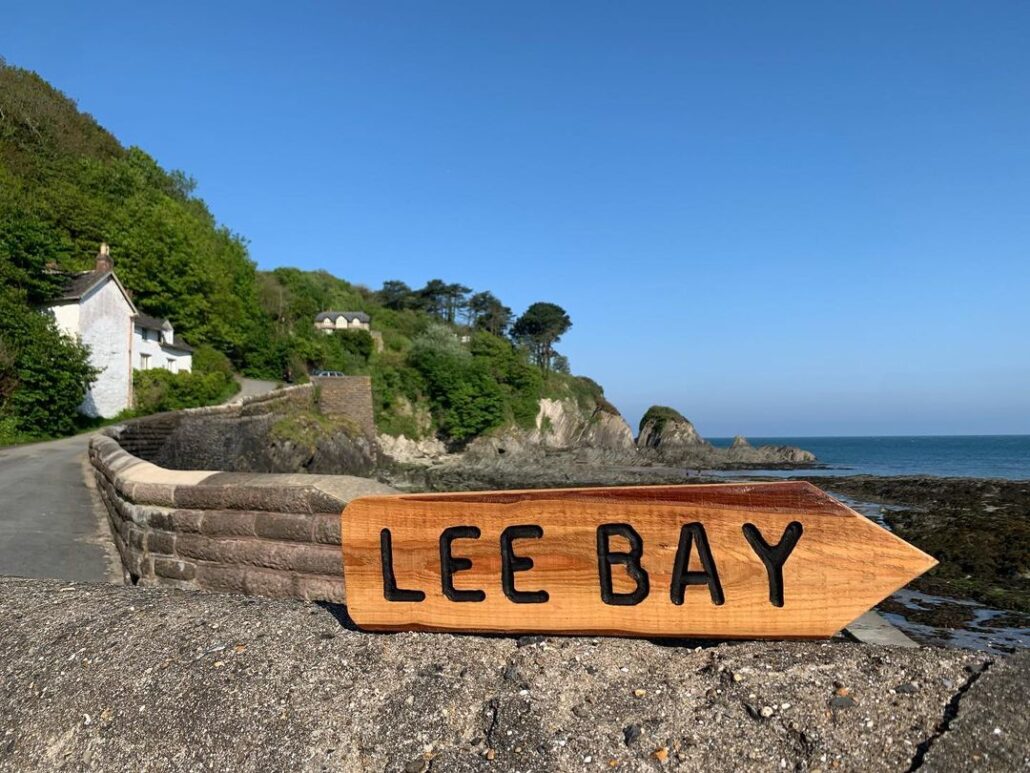 Lee Bay is a charming and secluded coastal gem nestled next to Ilfracombe in North Devon, England.
Despite its small size, the bay offers a serene and picturesque setting that is perfect for relaxation and tranquillity.
Visitors can enjoy the stunning views of the coastline, and explore the rocky coves and tide pools.
There is free parking, allowing easy access to this hidden paradise and providing an opportunity for visitors to immerse themselves in the beauty and tranquillity of Lee Bay.
A tip about Lee Bay, when you leave turn right out of the carpark. This is the best way out as the route up the hill to the left is tight and has very few passing spots.
Other places you can go
We have made a travelling guide on how to get to different places from Bideford and vice versa.
In Summary
Experience the charm of Bideford, a picturesque town nestled along the North Devon coast of England. Immerse yourself in its rich history, breathtaking landscapes, and welcoming atmosphere.
From its medieval port heritage to the stunning North Devon Area of Outstanding Natural Beauty, Bideford offers an unforgettable journey.
Don't miss iconic attractions like Bristol's Clifton Suspension Bridge and SS Great Britain. Explore nature's wonders at Cheddar Gorge and Wookey Hole Cave.
Be captivated by Tarr Steps' ancient bridge and enjoy panoramic views on the Lynton and Lynmouth Cliff Railway. Encounter diverse wildlife at Exmoor Zoo and wander through the exquisite Tapeley Park.
Find tranquillity in Porlock Weir and soak up the sun on Woolacombe Beach. Explore Tiverton's vibrant shops and open market (a great place to stop to grab essentials before hitting the A361 onwards to Bideford). Unwind in the serenity of Lee Bay.
Bideford and its surroundings have something for everyone. Plan your visit now and create cherished memories in this enchanting part of England.
Did we miss somewhere special on the way down? Have you been to lee bay before? Let us know in the comments section below.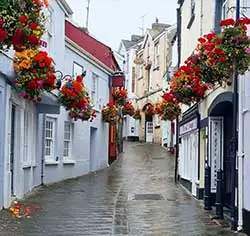 Maximise Your Bideford Adventure!
Our newsletter is packed with helpful tips and resources to help you mazimise your time in & around Bideford. Sign up now and join our community of savvy Bideford'ers.
About the Author
Welcome to Bideford.com! I'm Matt, a seasoned explorer and avid fan of Bideford and the broader North Devon area. With over a decade of consistent family visits, virtually every weekend, I've immersed myself in the rich history and vibrant culture Bideford & North Devon.
On this site, you'll find a wealth of knowledge amassed from my adventures here. From in-depth local guides to engaging blog posts about Bideford. Whether you're looking for recommendations on things to do or guidance on where to stay we have you covered. Join me as we delve into the heart of Bideford, North Devon – a town that's more than just a destination, but an experience waiting to be discovered.
Do you want to see your favourite Bideford attraction, place to stay, event or activity listed here? Contact Us!