Bideford and Barnstaple are beautiful towns in Devon, England, known for their rich history, natural beauty, and cultural charm.
Bideford, located on the River Torridge, was a bustling trading hub and shipbuilding centre. Its colourful quay and the iconic Bideford Long Bridge add to its maritime allure.
Barnstaple on the other hand, situated along the River Taw, boasts a medieval past with narrow streets and an atmospheric Pannier Market.
The Tarka Trail offers scenic walks, while Barnstaple Fair is a lively event.
These towns invite visitors to experience their heritage and embrace the captivating landscapes of North Devon.
But, how do you get here?
Bideford to Barnstaple
Planning a journey from the delightful town of Bideford to the charming Barnstaple in Devon, England?
Fortunately, there are several convenient transportation options at your disposal, making the trip between these two beautiful towns a breeze.
Whether you prefer the road to travel, public transportation, or private hire, there are choices to suit every traveller's preferences.
Let's explore the various transportation options available for your journey from Bideford to Barnstaple.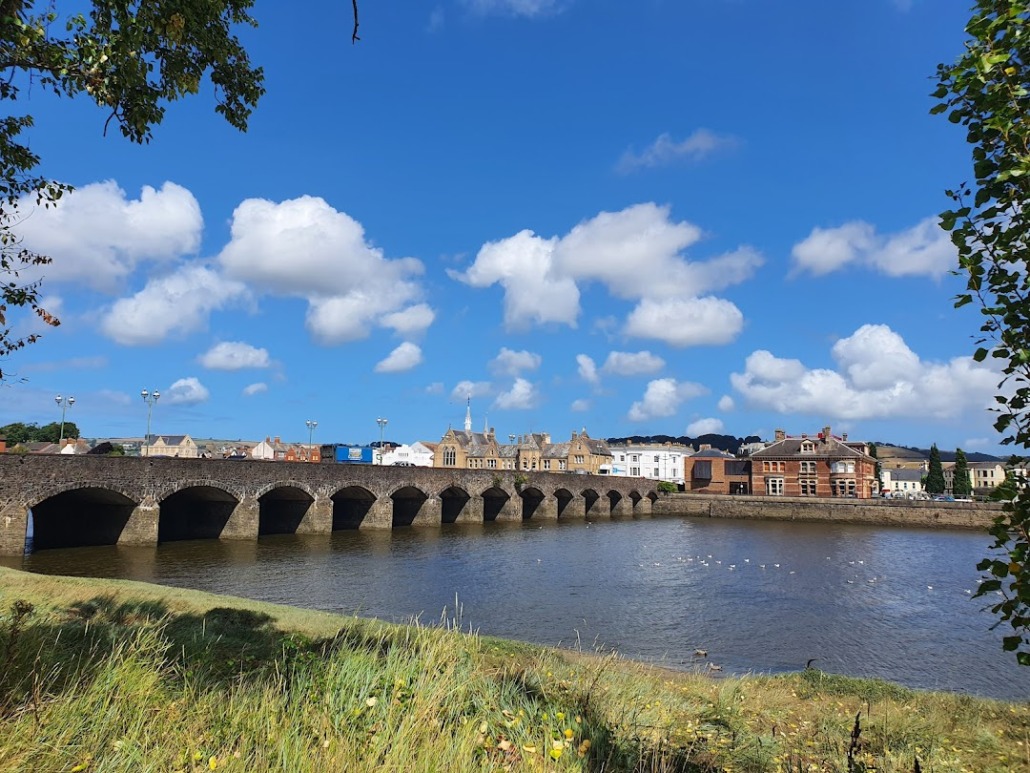 Bideford to Barnstaple by Car
The fastest route from Bideford to Barnstaple is via the A39 road, covering a distance of 10 miles in approximately 16 minutes.
Start by taking Torridge Hill to New Rd/A386, then follow B3233 to A39. Continue on A39 until you reach Barnstaple.
The total journey time is approximately 16 minutes due to traffic conditions.
While visiting Bideford or Barnstaple, don't miss out on the top 9 places not to miss out on when travelling to Bideford.
Bideford to Barnstaple by Train
Travelling from Bideford to Barnstaple by train is a quick and convenient option, with a travel time of approximately 15 minutes.
You can catch a train at Bideford Railway Station, which is the nearest train station in Bideford.
The train follows the scenic Tarka Line route, providing stunning views of the North Devon countryside along the way.
Once you arrive at Barnstaple Railway Station, you can easily continue your journey by taking a bus to your desired destination within Barnstaple or its surrounding areas.
The nearest bus station to Barnstaple Railway Station is the Barnstaple Bus Station, conveniently located adjacent to the railway station.
To find the specific bus number or route that suits your needs, it is recommended to check the local bus schedules or inquire at the information desk at Barnstaple Railway Station.
The bus network in Barnstaple is well-connected, offering convenient transportation options for exploring the city and its surroundings.
Other Transport Options
Taxi or Private Car Hire ( Uber)
For a personalized and convenient option, taxis or private car hire services are available for transportation between Bideford and Barnstaple.
The journey time by taxi or private car is approximately 20 minutes, depending on traffic conditions.
This option offers a direct route from Bideford to Barnstaple, allowing for flexibility in terms of departure times.
The cost of the taxi or private car hire may vary based on the provider and any additional services requested.
Walking/Bike
Travelling from Bideford to Barnstaple on foot or by bike allows you to enjoy the scenic Devon countryside.
The distance is approximately 9.6 miles. The estimated travel time is about 2 hours and 50 minutes.
The recommended route is via Old Bideford Road and Sticklepath Hill/A3125.
For biking, follow the same route using National Cycle Rte 27.
Remember to check conditions and come prepared with water and appropriate gear for a comfortable and safe journey.
Why go to Barnstaple?
Barnstaple is a must-visit destination that offers a delightful blend of attractions and renowned features.
Immerse yourself in its rich history by exploring the historic streets and landmarks like the Barnstaple Long Bridge.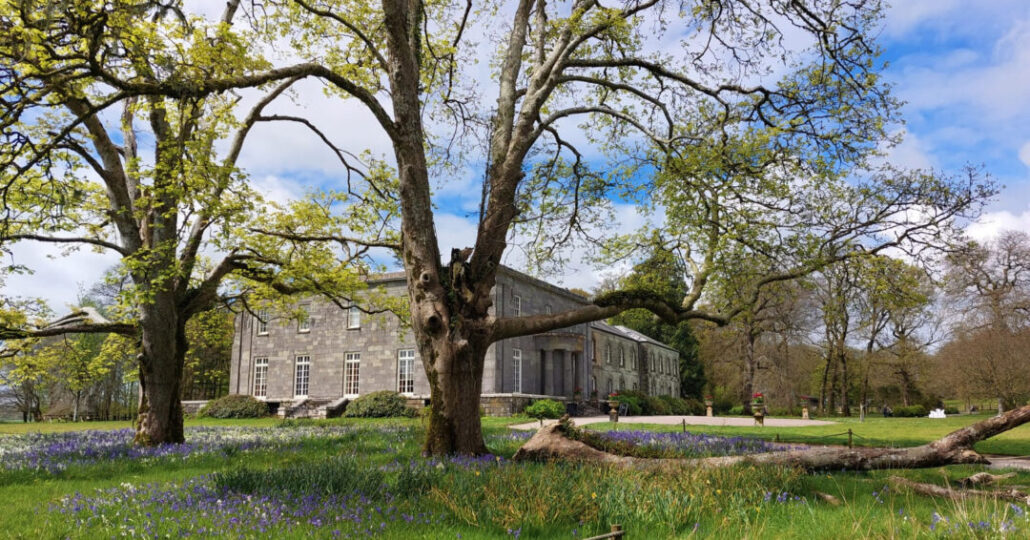 Discover the award-winning floral displays that adorn the town, adding vibrant colours and charm.
Indulge in retail therapy at the bustling Pannier Market, where you can find a variety of local produce, crafts, and unique treasures.
Nature lovers can enjoy picturesque riverside walks along the scenic River Taw or venture into the nearby Exmoor National Park for breathtaking landscapes and outdoor adventures.
Barnstaple's warm community, cultural events, and fascinating museums, including the historic Arlington Court and its carriage collection, make it a truly captivating destination.
Featured Places to Stay Near Bideford
Barnstaple to Bideford
Travelling from Barnstaple to Bideford offers various transportation options.
One convenient method is to take a bus, with several services available that provide regular connections between Bideford to Barnstaple journey.
The journey time between Devon towns typically ranges from 20 to 30 minutes, depending on traffic conditions. Additionally, taxis or private car hire services are also available.

Related Post:
A Guide to the Best Dog-Friendly Pubs in Barnstaple
Things to do in Barnstaple
Barnstaple, a beautiful town in Devon, offers a range of activities and attractions to explore.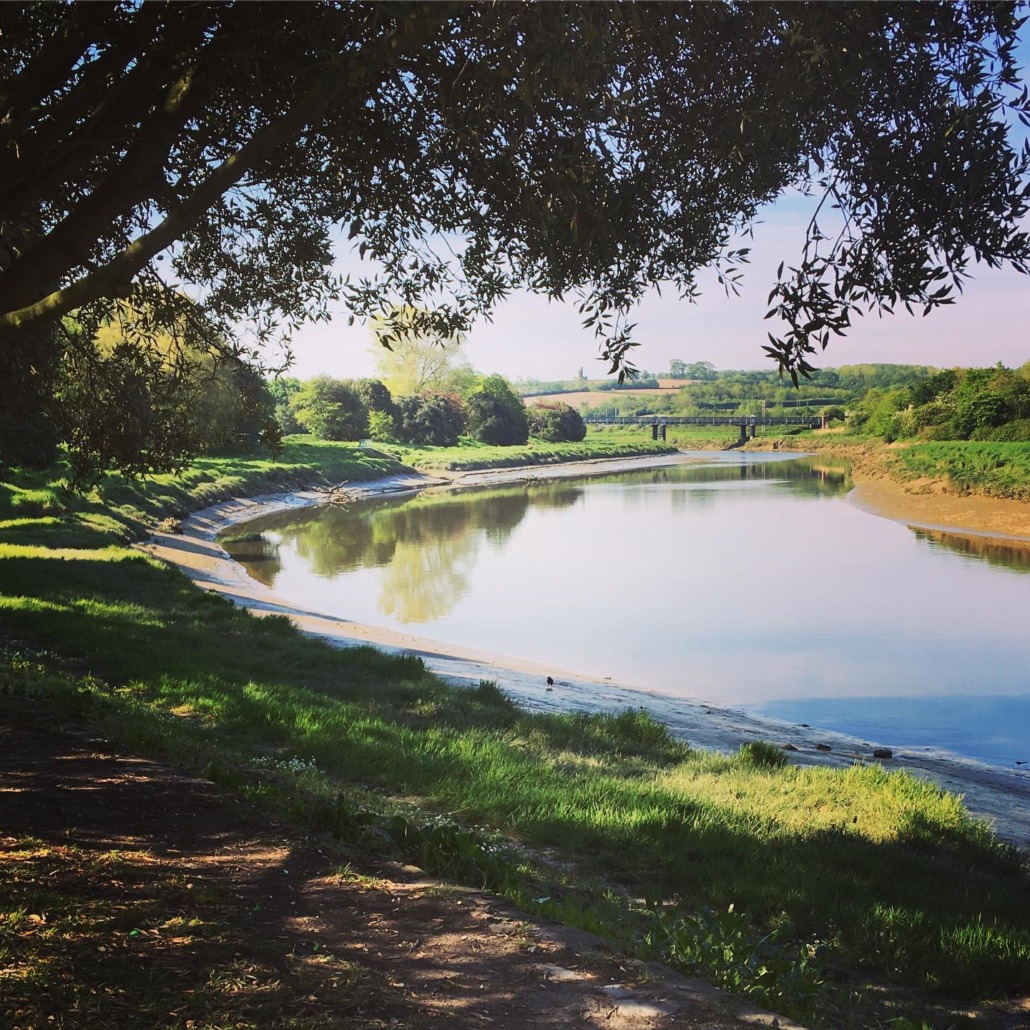 Here are some things to do in Barnstaple:
Visit Barnstaple Pannier Market for local produce and unique goods.
Explore Barnstaple Heritage Centre to learn about the town's history.
Discover Barnstaple Castle Mound for scenic views and historical remains.
Enjoy the Tarka Trail for walking or cycling along the River Taw.
Attend a live performance or film screening at Queen's Theatre.
Explore the Museum of Barnstaple and North Devon for local heritage.
Shop and dine in the town centre for a variety of options.
Relax in Rock Park with beautiful gardens and riverside walks.
Barnstaple offers a range of activities to suit different interests and provides a delightful experience for visitors.
Things to do in Bideford
Bideford, a stunning town in Devon, offers a variety of activities and attractions to enjoy.
Here are some things to do in Bideford:
Explore Bideford Quay for scenic river views.
Visit The Burton Art Gallery and Museum.
Enjoy outdoor activities along the Tarka Trail.
Discover Bideford's maritime history at the Heritage Centre.
Bideford offers a blend of history, natural beauty, and cultural experiences, providing plenty of opportunities for enjoyable and memorable activities.
In Summary
With its rich history, stunning natural beauty, and vibrant cultural experiences, Bideford is a destination that promises a delightful and memorable visit.
From exploring the town's maritime heritage to immersing oneself in the scenic landscapes along the Tarka Trail, Bideford offers a range of activities for all interests.
And while Bideford has much to offer, don't miss the chance to venture further and visit the nearby town of Barnstaple.
Just a short distance away, Barnstaple invites its own unique beauty and attractions.
From the bustling Barnstaple Pannier Market to the captivating exhibits at the Museum of Barnstaple and North Devon, this town is sure to captivate visitors.
So, if you're in Bideford, make sure to take the opportunity to explore Barnstaple and discover even more of what North Devon has to offer.
We also recently made a travelling guide from Bideford to Bude for your next trip.
Frequently Asked Questions
Here are the most common questions about Barnstaple & Bideford answered.
Q: How much is a taxi from Barnstaple to Bideford?
A: A taxi from Barnstaple to Bideford typically costs £23 – £29 and takes approximately 14 minutes, offering a quick and convenient travel option.
Q: How big is Barnstaple?
A: Barnstaple has a population of 23,976 according to the 2021 Census. It is located in the North Devon district and can be found at OS grid reference SS5633.
Q: Does Bideford have a train station?
A: Bideford does not have an active train station. However, the Bideford Railway Heritage Centre manages the Bideford station site and Instow signal box on the old railway line from Barnstaple to Bideford in North Devon.
Q: What is Barnstaple famous for?
A: Barnstaple is known for its award-winning floral displays, which add vibrant colours to the town. Additionally, it is located near the National Trust stately home of Arlington Court, featuring an intriguing historic carriage collection.
Q: What is the closest station to Bideford?
A: The closest stations to Bideford are Kingsley Road, which is approximately 111 meters away and a 2-minute walk, and Bideford Quay, which is around 342 meters away and a 5-minute walk. These stations provide convenient access to Bideford for travellers using buses or trains.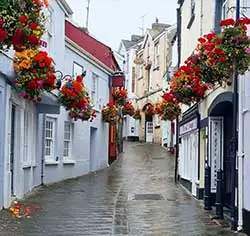 Maximise Your Bideford Adventure!
Our newsletter is packed with helpful tips and resources to help you mazimise your time in & around Bideford. Sign up now and join our community of savvy Bideford'ers.
About the Author
Welcome to Bideford.com! I'm Matt, a seasoned explorer and avid fan of Bideford and the broader North Devon area. With over a decade of consistent family visits, virtually every weekend, I've immersed myself in the rich history and vibrant culture Bideford & North Devon.
On this site, you'll find a wealth of knowledge amassed from my adventures here. From in-depth local guides to engaging blog posts about Bideford. Whether you're looking for recommendations on things to do or guidance on where to stay we have you covered. Join me as we delve into the heart of Bideford, North Devon – a town that's more than just a destination, but an experience waiting to be discovered.
Do you want to see your favourite Bideford attraction, place to stay, event or activity listed here? Contact Us!