Bideford to Clovelly is a stunning coastal stretch located in North Devon, England.
The journey covers approximately 10 miles, starting from the historic port town of Bideford and ending at the charming fishing village of Clovelly.
Along the route, visitors can marvel at the stunning landscapes, and beautiful villages, and enjoy panoramic views of the Bristol Channel.
To get to these places, we have the following guide for you.
Bideford to Clovelly
The scenic route from Bideford to Clovelly offers a delightful journey through the captivating landscapes of North Devon, England.
Spanning approximately 10 miles, this coastal stretch takes you from the bustling port town of Bideford to the enchanting fishing village of Clovelly.
Prepare to be mesmerized by breathtaking views, charming villages, and the timeless beauty of the Bristol Channel.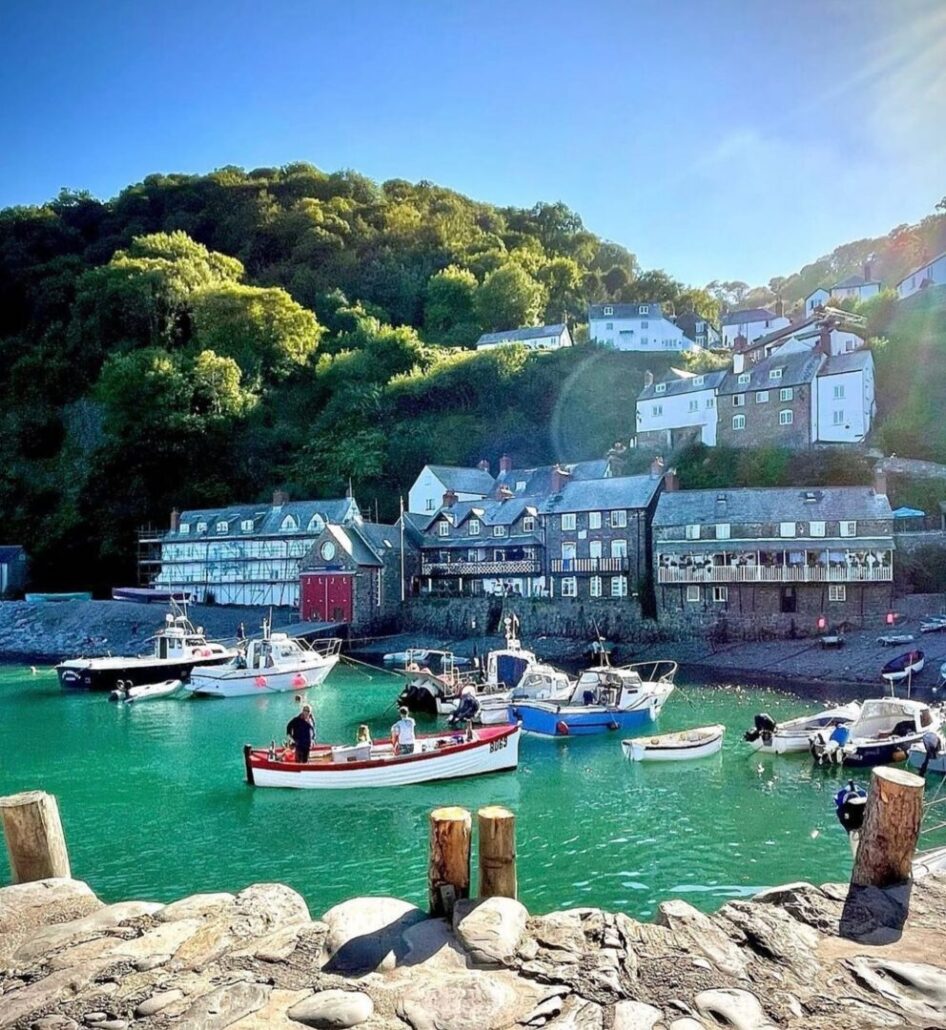 Bideford to Clovelly by Car
To travel from Bideford to Clovelly by car, the fastest route is via the A39, covering a distance of approximately 11.4 miles in about 23 minutes.
Start by heading south on Buttgarden St towards Lower Meddon St, then make a right onto Meddon St. After 0.3 miles, Meddon St will turn left and become Clovelly Rd.
Continue on Clovelly Rd for about 1.9 miles until you reach Abbotsham Cross.
Take the first exit onto the A39 and continue for 7.6 miles. At Clovelly Cross Roundabout, take the second exit onto B3237 and drive for 1.5 miles.
Finally, turn right towards The Hobby Dr and continue onto The Hobby Dr for 200 feet until you reach Clovelly, Bideford, UK.
Please note that these directions may be subject to change due to traffic conditions.
Bideford to Clovelly by Train
Travelling from Bideford to Clovelly by train involves taking a combination of train and bus.
The nearest train station to Bideford is Barnstaple Train Station. From Bideford, you can take a bus to Barnstaple and then transfer to another bus to reach Clovelly.
To start, you can catch a local bus (such as the Stagecoach 21) from Bideford Quay or Bideford High Street to Barnstaple Bus Station.
The travel time for this bus journey is approximately 30 minutes.
Once you arrive at Barnstaple Bus Station, you will need to transfer to another bus (such as the Filers Travel 319) that goes to Clovelly.
The bus journey from Barnstaple to Clovelly takes around 45 minutes.
It's advisable to check the bus schedules in advance as they may vary depending on the day and time of travel.
Clovelly does not have its own train station, so this combined train and bus journey is the most convenient option for reaching Clovelly from Bideford by public transportation.
Other Transport Options
Taxi/Uber
Travelling from Bideford to Clovelly by taxi or Uber is a convenient option for a direct and hassle-free journey.
The travel time for this route is typically around 20-30 minutes, depending on traffic conditions.
The most direct route is to head south from Bideford on Buttgarden St, then turn right onto Meddon St, which becomes Clovelly Rd.
Continue on Clovelly Rd until you reach Clovelly.
As for the cost, it may vary depending on factors such as the time of day, demand, and the specific taxi or Uber service used.
It is recommended to check with local taxi companies or use the fare estimation feature on Uber to get an idea of the approximate cost of the journey.
Walking/Bike
Walking or biking from Bideford to Clovelly along the South West Coast Path offers a scenic and enjoyable journey.
The approximately 10-mile route takes around 3 to 4 hours, showcasing stunning coastal views.
Start at Bideford Quay, follow the signs for the South West Coast Path, and continue southward until you reach Clovelly, where you can explore the village's historic charm.
Note the path may have challenging sections with steep inclines and rugged terrain.
Check for any closures or diversions before starting your adventure.
Why travel to Clovelly?
Clovelly is a captivating destination that attracts travellers with its timeless charm and beauty.
Nestled along the North Devon coastline in England, this historic fishing village offers a unique glimpse into the past.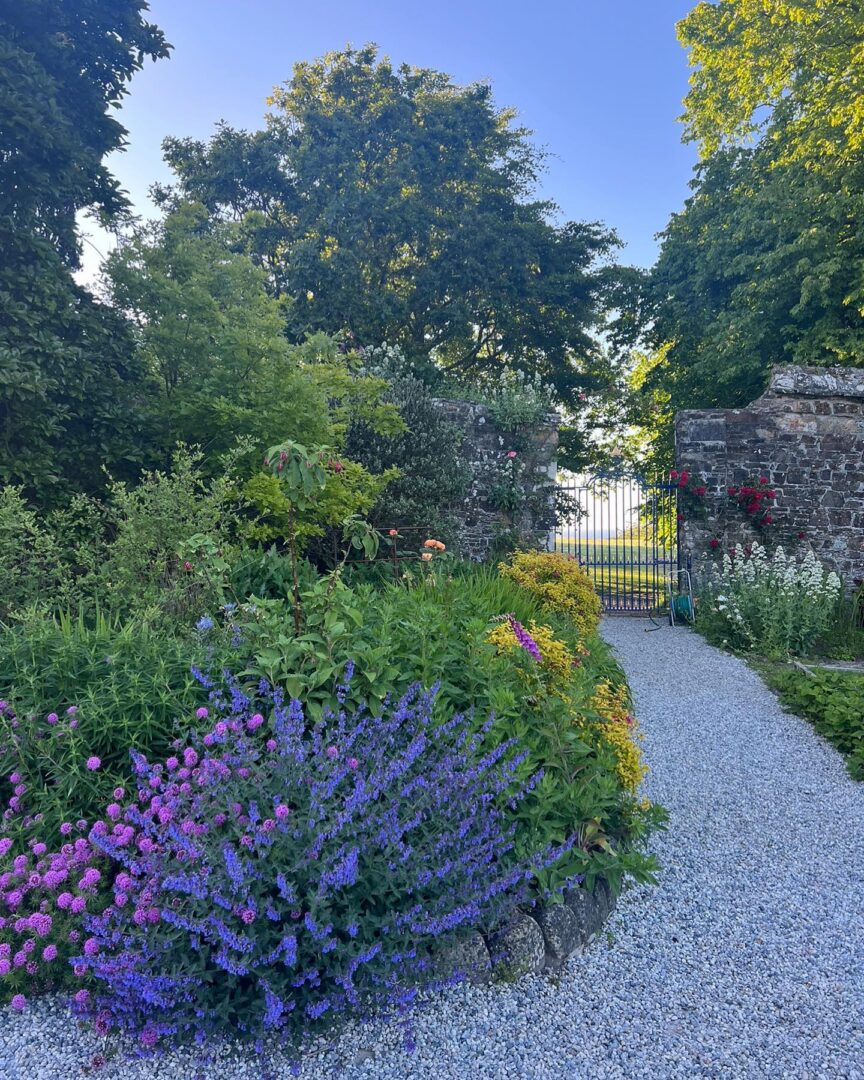 With its narrow cobbled streets, lovely cottages, and stunning views of the Bristol Channel, Clovelly exudes an enchanting atmosphere.
Visitors can immerse themselves in the village's rich maritime history, explore the captivating Clovelly Court Gardens, and indulge in delicious seafood delicacies.
Whether it's strolling along the breathtaking coastal paths or experiencing authentic village life, a trip to Clovelly promises an unforgettable and perfect getaway.
Featured Places to Stay Near Bideford
Clovelly to Bideford
Clovelly to Bideford or even Bideford to Clovelly route is a scenic journey that allows travellers to explore the captivating landscapes of North Devon, England.
Starting from the picturesque fishing village of Clovelly, visitors can embark on a delightful coastal route towards the bustling town of Bideford.
Along the way, they can admire breathtaking views of the Bristol Channel, pass through beautiful villages, and soak in the tranquil beauty of the region.
Bideford offers a vibrant atmosphere with its historic port, quaint shops, and bustling quayside.
Whether it's exploring the local heritage, enjoying waterside activities, or simply immersing in the coastal ambience, the journey from Clovelly to Bideford.
It offers an enriching experience for all and also there are different travel options from Bideford to Clovelly and vice versa that can bring you to these places.

Related Post:
Supporting Local Businesses With Google Places
Things to do in Clovelly
From exploring the historic village and enjoying coastal walks to indulging in local food and taking boat trips, there's something for everyone in this stunning destination.
Here are some of the things to see and do in Clovelly: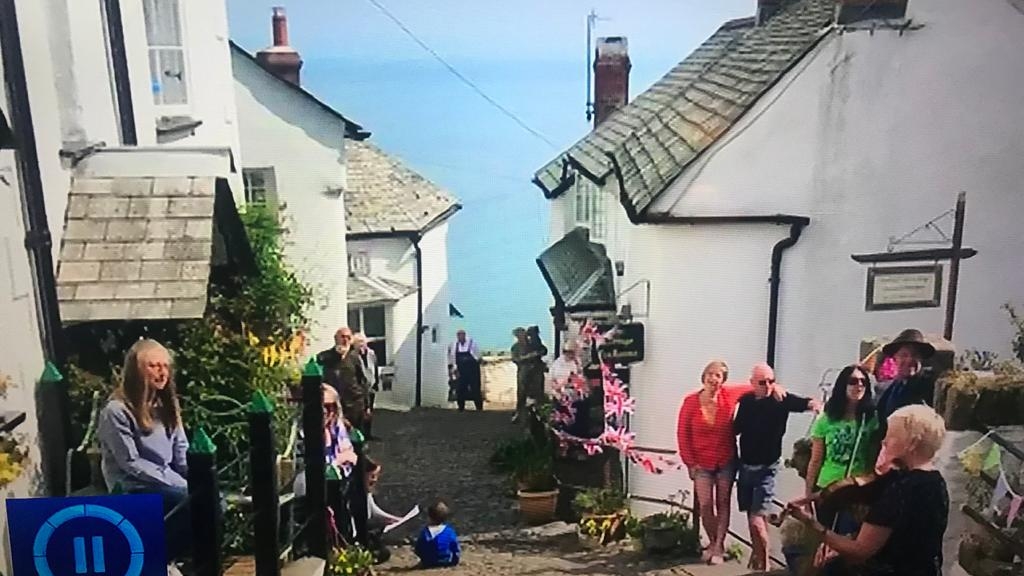 Explore the historic village with its beautiful streets and traditional cottages.
Visit Clovelly Harbour for stunning views and dining options.
Enjoy coastal walks along the South West Coast Path.
Experience the beauty of Clovelly Court Gardens.
Indulge in delicious local food.
Shop for unique crafts and souvenirs.
Attend village events and festivals.
Relax on Clovelly Beach.
Take a boat trip to explore the stunning coastline.
Learn about the village's history at the Clovelly Visitor Centre.
Things to do in Bideford
From exploring art and history to enjoying outdoor adventures and local attractions, there's something for everyone in this beautiful town.
In Summary
Get on a beautiful journey from Bideford to Clovelly, a captivating coastal stretch in North Devon, England.
Enjoy breathtaking views, charming villages, and the timeless beauty of the Bristol Channel along the approximately 10-mile route.
Whether you choose to travel by car, train, or taxi, or opt for a walking or biking adventure, both Bideford and Clovelly offer a range of attractions and experiences to explore.
Share your experiences or plan your visit to Clovelly and Bideford in the comments below.
There are many interesting places and sceneries that can be visited whenever you travel to Bideford.
We have recently made a guide for 9 places not to miss when travelling to Bideford that can help you with your next visit.
Frequently Asked Questions
A couple of common questions about Clovelly
Q: Why is Clovelly famous?
A: Clovelly is famous for its cobbled, traffic-free street, donkeys, sledges, and historic harbour. It offers a unique and charming experience for visitors, showcasing its picturesque beauty and traditional village atmosphere.
Q: Is Bideford a town or village?
A: Bideford is a thriving market town and working port. It has a rich history and offers various attractions, including the historic covered Pannier Market. The town combines the convenience of modern amenities with its traditional market town charm.
Q: Is Clovelly a private village?
A: Yes, Clovelly is a privately owned harbour village in the Torridge district of Devon, England. Its unique ownership contributes to the preservation of its historic character and the maintenance of its timeless appeal.
Q: What was filmed at Clovelly?
A: Clovelly has been a filming location for several productions. Some notable examples include "The Guernsey Literary and Potato Peel Pie Society," "Sense & Sensibility," "Treasure Island," and "The Voice of the Old Sea." Its picturesque setting has attracted filmmakers over the years.
Q: What is the oldest house in Clovelly?
A: The oldest building in Clovelly is located near the harbour, close to the RNLI lifeboat station. It is named after a well-known fisherman's widow and stands as a testament to the village's rich history and heritage.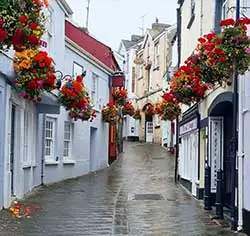 Maximise Your Bideford Adventure!
Our newsletter is packed with helpful tips and resources to help you mazimise your time in & around Bideford. Sign up now and join our community of savvy Bideford'ers.
About the Author
Welcome to Bideford.com! I'm Matt, a seasoned explorer and avid fan of Bideford and the broader North Devon area. With over a decade of consistent family visits, virtually every weekend, I've immersed myself in the rich history and vibrant culture Bideford & North Devon.
On this site, you'll find a wealth of knowledge amassed from my adventures here. From in-depth local guides to engaging blog posts about Bideford. Whether you're looking for recommendations on things to do or guidance on where to stay we have you covered. Join me as we delve into the heart of Bideford, North Devon – a town that's more than just a destination, but an experience waiting to be discovered.
Do you want to see your favourite Bideford attraction, place to stay, event or activity listed here? Contact Us!