Nestled in the heart of Devon, Bideford Town Centre is a vibrant hub brimming with history, culture, and the charm of independent shops and fabulous eateries. This picturesque town is not just a place, but a captivating experience that keeps pulling you back for more.
We have covered Bideford extensively in separate articles and we'll include the best places to eat, drink and stay for you as we work our way through the town centre guide below.
Step Into History: The Market and the Streets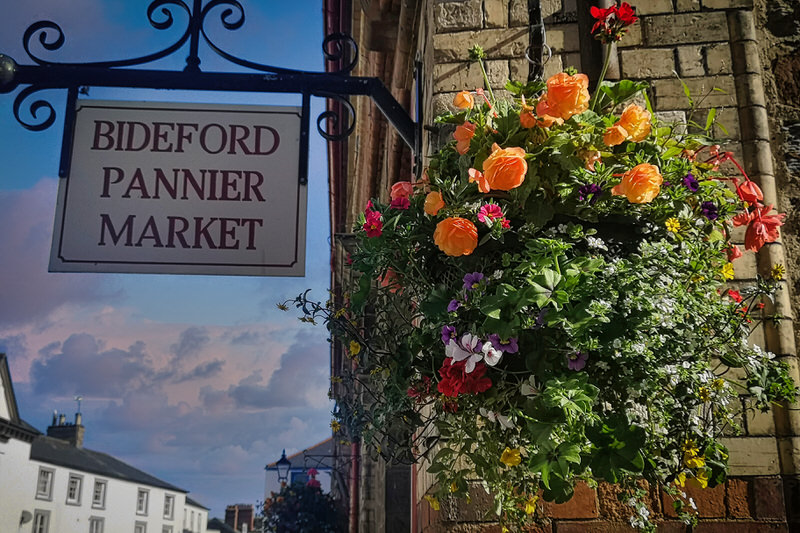 A visit to Bideford isn't complete without a trip to the historic Pannier Market, bustling with local crafts and an array of items that tell the tale of this beautiful town.
Imagine a market where each stall unfolds a new story – that's the Pannier Market for you. It's a journey through time, right in the centre of Bideford town.
Adjacent to the market, you'll find the lively Mill Street, Cooper Street, and Allhalland Street. These, along with the renowned High Street, form the core shopping areas in Bideford.
What makes these streets unique are their chic independent stores and specialist stores that cater to a variety of needs and tastes. Be it fresh produce from local farmers, handcrafted jewellery, artisanal gifts or your favourite chocolatier, these streets offer a unique shopping experience that's hard to find anywhere else.
You cannot miss the Bideford farmers market on the Quayside Every 2nd and 4th Saturday and the once-a-year Eat Festival, every April.
Want to know more about shopping in Bideford Town Centre? Then see our recent article on "Bideford Shops: Your Ultimate Locals Guide"
The Palette of Bideford: Eateries and Cafes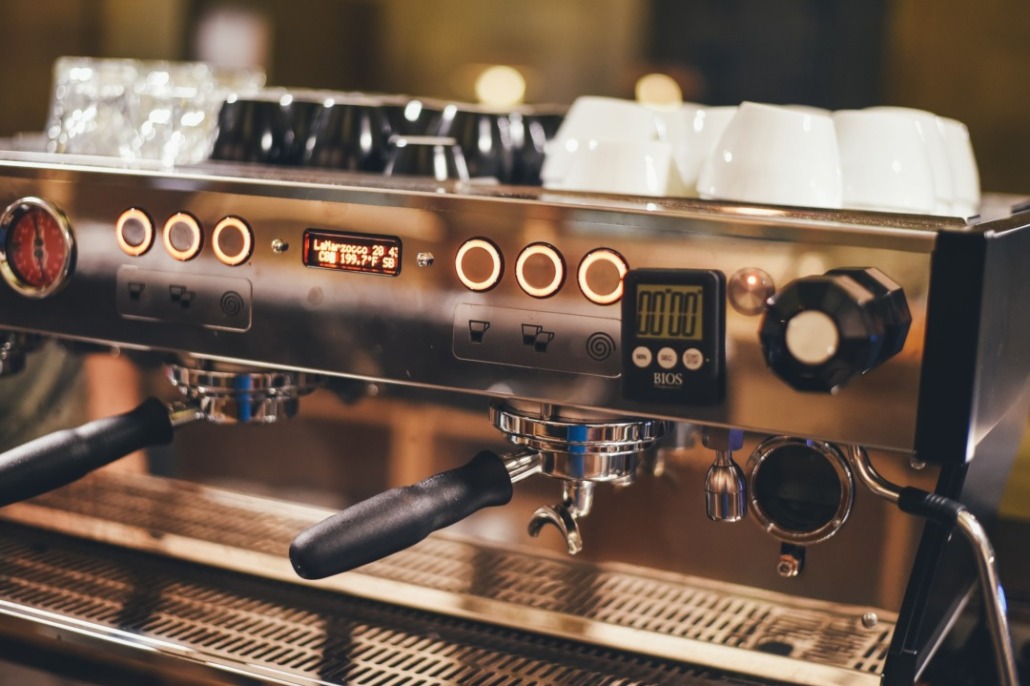 The culinary landscape of Bideford is nothing short of a delight for food lovers.
With its mix of cosy cafes, inviting restaurants, bakeries and lively pubs, Bideford brings a gastronomic paradise to the table.
Cafes: Brewing Stories with Every Cup
Take a moment to relax and recharge at the charming Quayside cafes. These spots offer beautiful views of the waterfront, perfectly paired with a cup of freshly brewed coffee.
Enjoy the laid-back atmosphere as you indulge in a variety of pastries and cakes that each tell a unique tale of Bideford's rich culinary history.
For tea enthusiasts, Bideford's cafés and tea rooms offer a diverse selection of aromatic teas. They're the perfect places to unwind after exploring the town.
Don't miss the traditional Devon cream tea experience — it's a sweet treat that perfectly encapsulates the warmth of Bideford.
If you have a dog, or even if you don't, but want to know the best dog-friendly cafes in the area, see our "A Pawsome Guide to Dog-Friendly Cafes in Bideford"
Restaurants: A Feast for All Tastes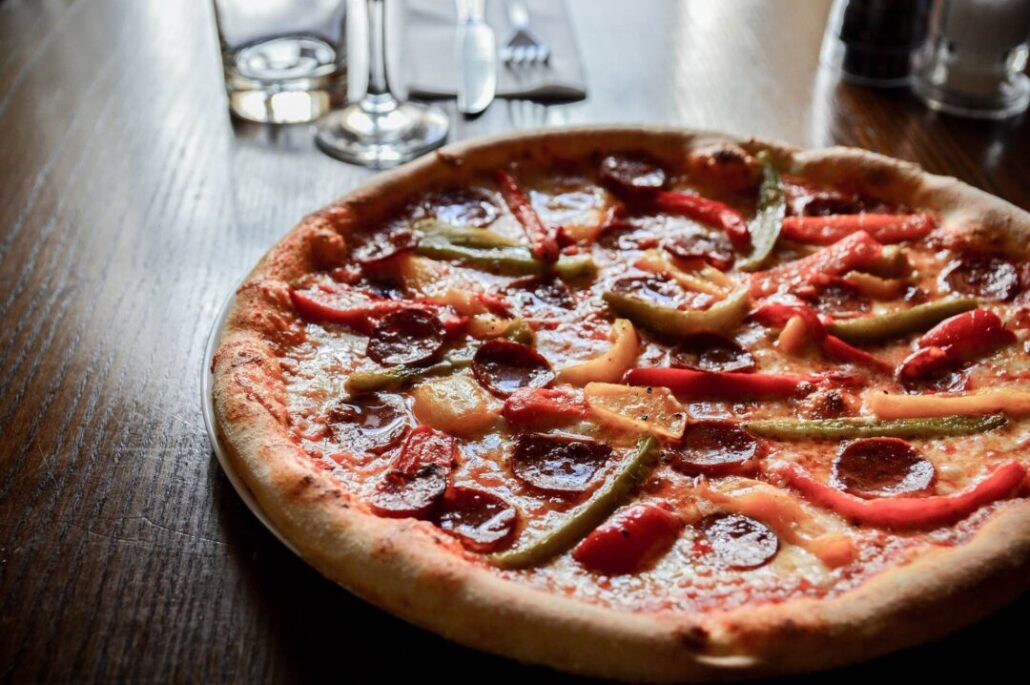 Bideford's individual restaurants present a culinary journey that's sure to appeal to all palates.
Whether it's a family-friendly diner offering comfort food, a vegan restaurant serving plant-based delicacies, or a fine dining establishment known for its gourmet dishes and elegant atmosphere, there's something to suit every taste.
Bideford takes pride in its fresh, locally sourced produce, ensuring that each dish showcases the best of what the region has to offer.
Again, do you need a helping hand? We have locals guides to all the best places to eat in Bideford and beyond:
Pubs and Bars: Nightlife with Character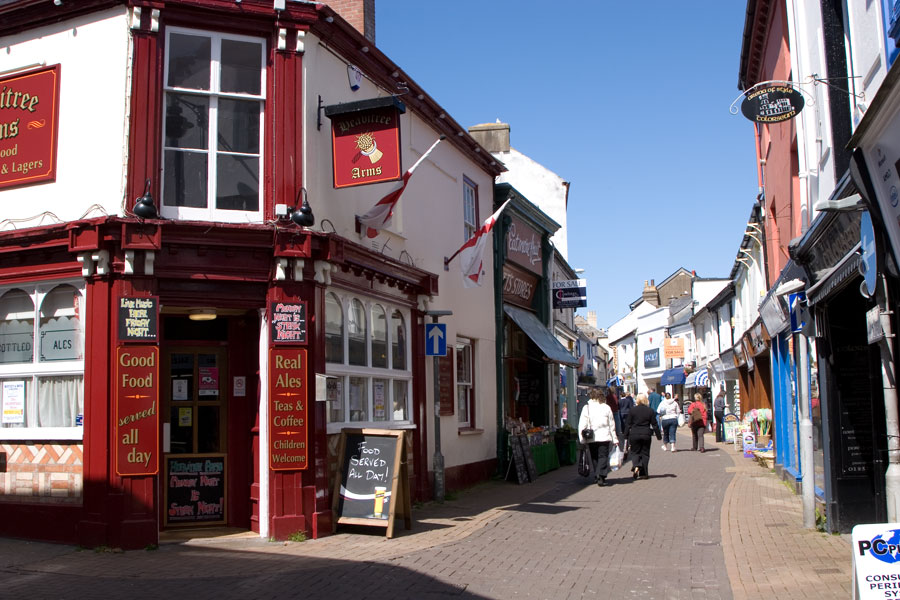 As evening falls, experience the vibrant nightlife of Bideford at its pubs and bars. Unwind with a local ale at a traditional pub, or enjoy a glass of fine wine at a chic wine bar.
Many of these places also offer pub food with a modern twist, from hearty burgers to delectable small plates, perfect for sharing.
These lively spots make for an ideal end to your day exploring Bideford, letting you soak in the town's ambience while enjoying good food and drink.
For the best pubs in Bideford Town Centre & beyond, we have local guides for that too Paws and Pints: The Top 5 Dog-Friendly Pubs in Bideford
Takeaways: Global Flavours at Your Doorstep
For those nights when you just want to relax and enjoy great food in the comfort of your accommodation, Bideford's range of takeaway services has you covered.
These outlets offer a mix of local and global foods, letting you savour the world on a plate without stepping out of your door.
Two of our guides are below but see above for Italian, seafood and child-friendly options.
Featured Places to Stay Near Bideford
Always Something Going Down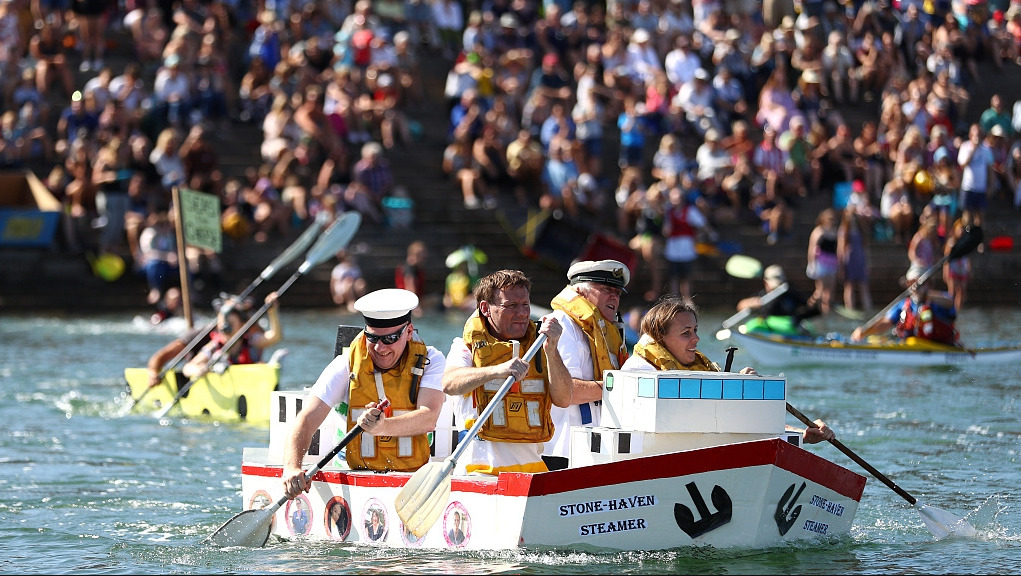 Throughout the year there there is always something going on at Bideford.
If sports are your thing then we have the Bidfeford half marathon and park runs every weekend.
The events calendar for Bidefords is rammed, here are just a few of the things that happen here in Bideford every year:
Bideford Half Marathon
Eat Festival, April
Bidefood Fest, April
Stepping Out Festival, April
Bideford 10K Run, May
Pigstock Festival, May
Bike Show, May
Bideford Fair, June
Here for the Music Festival, June
Water Festival, June
Soapbox Derby, June
Rowing Regatta, July
East the Water Community Day, July
Tour of Torridge, July
Bideford's Got Talent, July
Continental Food Market, July
RainBo Fun Run, August
Music Day, August
Diversity Festival, August
Triathlon, August
Festival of Transport, August
Bideford Carnival and Massed Pipes and Drums, September
We did say there is a lot going on in Bideford!
For a more detailed overview to the annual events in Bideford see the "Annual Events & Festivals in Bideford" guide.

Related Post:
Bideford to Appledore (and vice versa)
Immerse in Art and Culture
Bideford is renound for its arts scene. Visit the Burton at Bideford – an art gallery and museum offering intriguing insights into the history and culture of Bideford.
Lets not even mention the art galleires in Bideford or the hidden ones just up the road, 9 minutes away in Appledore.
Fun for All the Family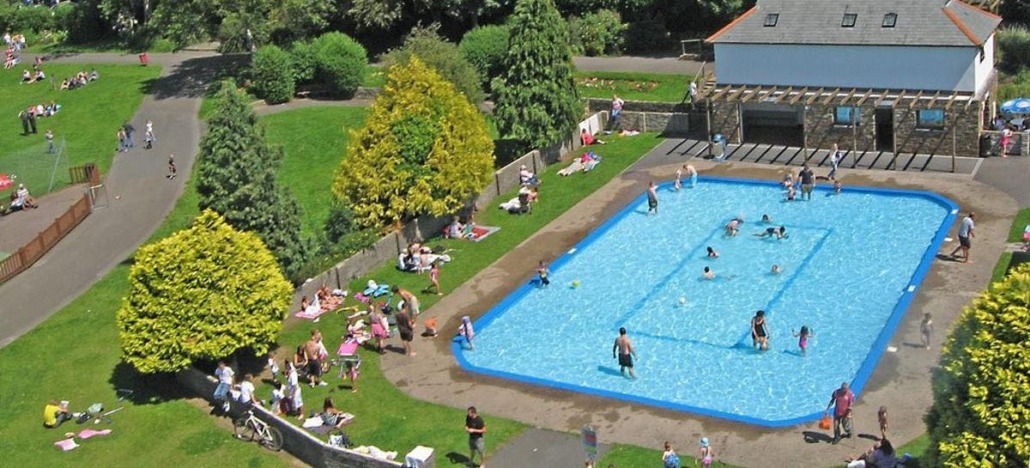 When it comes to family-friendly destinations in Bideford, Victoria Park undoubtedly takes the top spot.
This delightful park, conveniently located in the town centre, offers a blend of recreation and relaxation that's perfect for visitors of all ages.
A Haven for Young Explorers
Victoria Park is equipped with a variety of facilities to keep the little ones entertained.
The park is home to a delightful paddling pool. Perfect for warm summer days. Kids can splash around in the shallow water while adults can relax, watching their children play in a safe and enjoyable environment.
The playground area, featuring a selection of swings, slides and climbing frames, offers endless fun for young adventurers. This area is designed to cater to children of all age groups, ensuring everyone has something to look forward to.
For the parents, there is the Café du Parc to grab a cuppa from, while the kids go wild.
View our comprehensive locals guide here: Victoria Park, Bideford: Comprehensive Guide
Bideford Town Centre
Young or old, Bideford town centre has it all!
Bideford Town Centre is truly a hidden gem nestled in the heart of Devon.
With its rich history, vibrant arts and culture scene, diverse culinary offerings, and charming independent shops, it offers something for every visitor, young or old.
Be it exploring the historic Pannier Market, indulging in delicious food and drink at the numerous cafes, restaurants, and pubs, or uncovering the artistic treasures of the town's galleries and museums, Bideford promises a captivating experience that keeps you coming back for more.
So discover the charming streets, hidden gems, and delightful atmosphere of Bideford Town Centre and create memories you'll treasure forever.
Frequently Asked Questions
Below are the top questions asked about Bideford town centre, answered
Q: Does Bideford have shops?
A: Absolutely, Bideford is a shopper's paradise. From chic independent stores and specialist shops to the key shopping areas located on Mill Street, Cooper Street, Allhalland Street, and the High Street, Bideford offers a unique shopping experience. Additionally, the picturesque quayside area, situated on the banks of the River Torridge, is perfect for a scenic shopping spree.
Q: Is Bideford worth visiting?
A: Without a doubt! Bideford is a treasure trove of attractions. From its charming eateries and independent shops to the historical Pannier Market and the fascinating Burton Art Gallery and Museum, Bideford has plenty to offer. Not to mention the nearby attractions like Westward Ho Beach and The Milky Way Adventure Park that make Bideford a must-visit destination.
Q: Is Bideford a town or village?
A: Bideford is a thriving market town with a working port that adds to its charm. It's home to historical buildings, places of interest, and a vibrant community that enriches the visitor experience.
Q: What days is Bideford Pannier Market open?
A: The historic Bideford Pannier Market, dating back to 1883, is open every Tuesday and Saturday, from 9.00 am to 4.00 pm. The nearby Butcher's Row and the Market Place Shops are open from Monday to Saturday.
Q: Does Bideford have a harbour?
A: Yes, Bideford is a bustling harbour town on the River Torridge in North Devon. The harbour is still operational, with cargo ships loading and unloading on the quay, just as they have for centuries.
Q: Why is Bideford famous?
A: Bideford is famous for being the home of author Charles Kingsley, who based his novel Westward Ho! in this area of North Devon. Moreover, a small seaside town, named after the book, was built after the book's publication.
Q: What is Bideford known for?
A: Bideford is known for its remarkable Long Bridge that spans the River Torridge. This ancient bridge, with its 24 arches, was first built around 1280 as a packhorse bridge. Today, it stands as a sturdy, stone structure, symbolising Bideford's rich history and resilience.
Q: Is parking free in Bideford?
A: Parking in Bideford is not free. The town provides a mix of both short and long-stay car parking. Charges apply from 8 am to 6 pm every day, including all bank holidays, with the exception of Christmas Day and New Year's Day.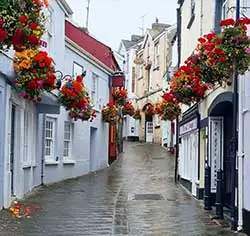 Maximise Your Bideford Adventure!
Our newsletter is packed with helpful tips and resources to help you mazimise your time in & around Bideford. Sign up now and join our community of savvy Bideford'ers.
About the Author
Welcome to Bideford.com! I'm Matt, a seasoned explorer and avid fan of Bideford and the broader North Devon area. With over a decade of consistent family visits, virtually every weekend, I've immersed myself in the rich history and vibrant culture Bideford & North Devon.
On this site, you'll find a wealth of knowledge amassed from my adventures here. From in-depth local guides to engaging blog posts about Bideford. Whether you're looking for recommendations on things to do or guidance on where to stay we have you covered. Join me as we delve into the heart of Bideford, North Devon – a town that's more than just a destination, but an experience waiting to be discovered.
Do you want to see your favourite Bideford attraction, place to stay, event or activity listed here? Contact Us!