Ilfracombe is a stunning seaside town in North Devon. In this locals guide, we give you everything you need to know to maximise your time here.
With its Victorian beauty, excellent fishing, and mouth-watering food (and no less than three ice cream shops!), Ilfracombe offers a delightful experience for visitors of all ages.
Ilfracombe is also known for its Verity statute but has so much more to offer and this locals guide will help you plan your day(s) here and explore the best of what Ilfracombe has to offer.
Ilfracombe Beaches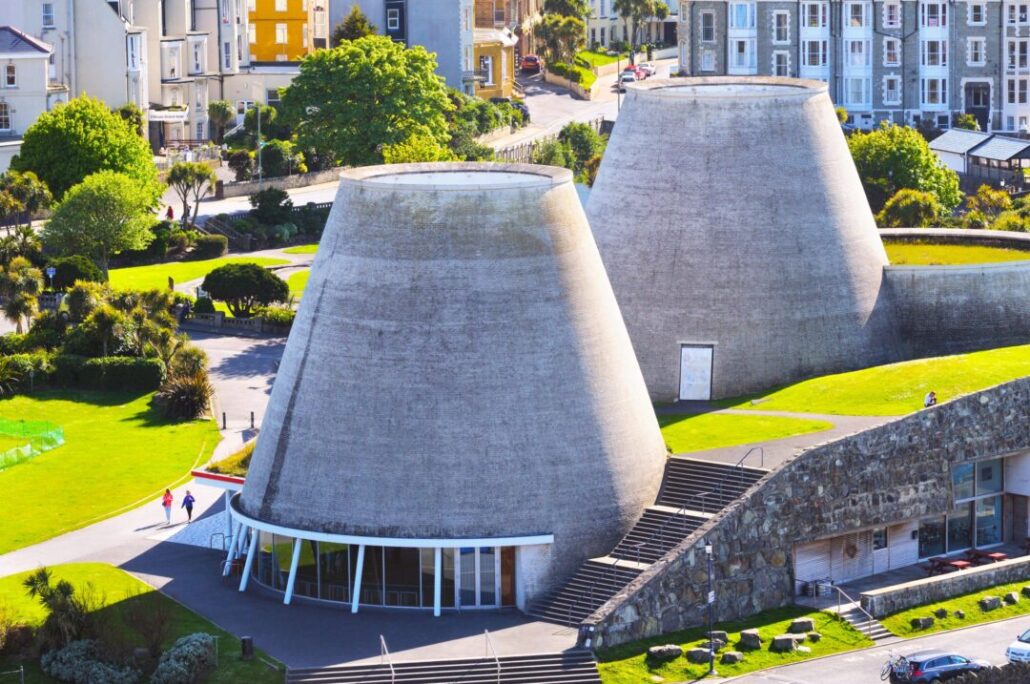 When it comes to beaches in Ilfracombe there are several and the one we all would think is "Ilfracombe Beach" is actually Wildersmouth Beach.
What we mean by that is to the right of the twin, oddly domed landmark theatre (see image above) and Capstone Hill is the beach that feels like it's in the centre of Ilafracome. The beach is down a ramp and has a mixture of sand, gravel and shale, this is actually Wildersmouth Beach.
Ilfracombe Beach is actually Tunnels Beach to the West (left) of the Landmark Theatre. let's find out more about these beaches and two more!
Tunnels Beach
If you're looking for hidden beaches, take a short stroll through handcrafted Victorian tunnels from Ilfracombe to Tunnels Beach.
This awe-inspiring, hidden beach offers clear waters and breathtaking views. Plus there is a sea-filled swimming area at low tide.
Please note that there is a small charge to access this private beach, when we checked it was £3.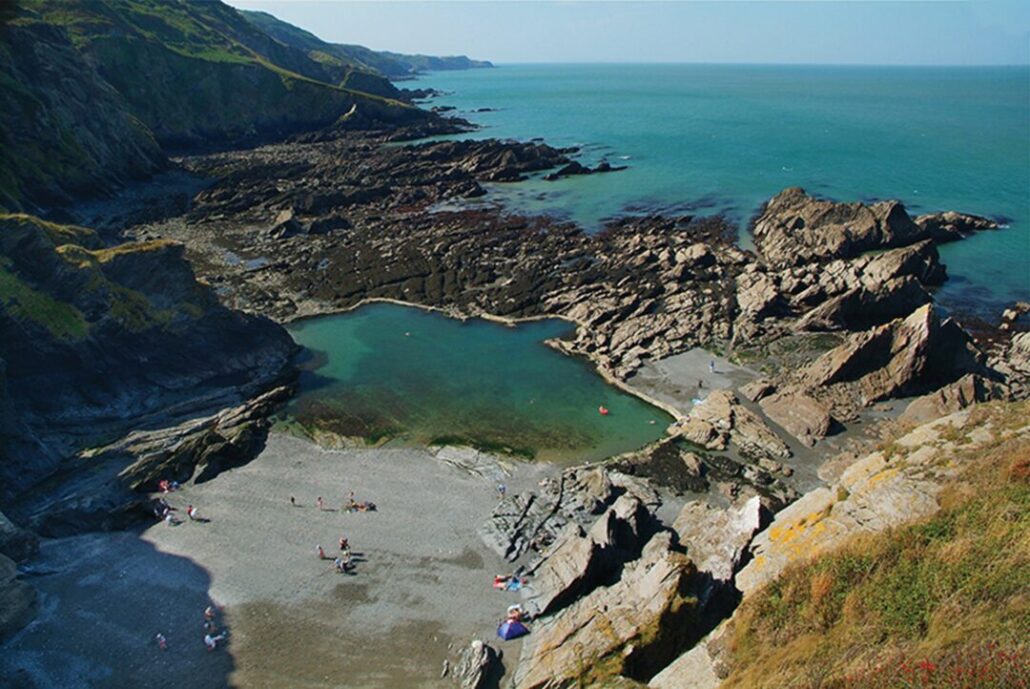 Wildersmouth Beach
When someone says to me, Ilfracombe Beach, this is what I think of. The beach between the theatre and sat below the huge grassy hill known as Capstone Hill (which is a fantatsic walk by the way!).
This is a dog-friendly beach, as all the beaches are in this area, it's only Croyde Bay that is not very dog friendly in North Devon.
Low tide is the best for this beach, you can climb up on the huge rocks that are jutting out and explore the edges to find hidden pools and coves.
It really is great fun with the kids and dog to go rambling over these and should 100% be on the to-do list for Ilfracombe.
Oh and a side note, the waves here can be big. We got absolutely soaked on that huge rock to the left of the beach last year and were left soggy for the rest of that day. If you have smaller children, do exercise caution here as it is more of a paddling, exploration beach over a swimming one and no lifeguards are present here.
Hele Bay
Located just east of the town of Ilfracombe in North Devon, England, Hele Bay offers a serene coastal escape with its sandy beach, proximity to the renowned South West Coast Path, and a quaint inland village that holds historical significance dating back to the Domesday Book.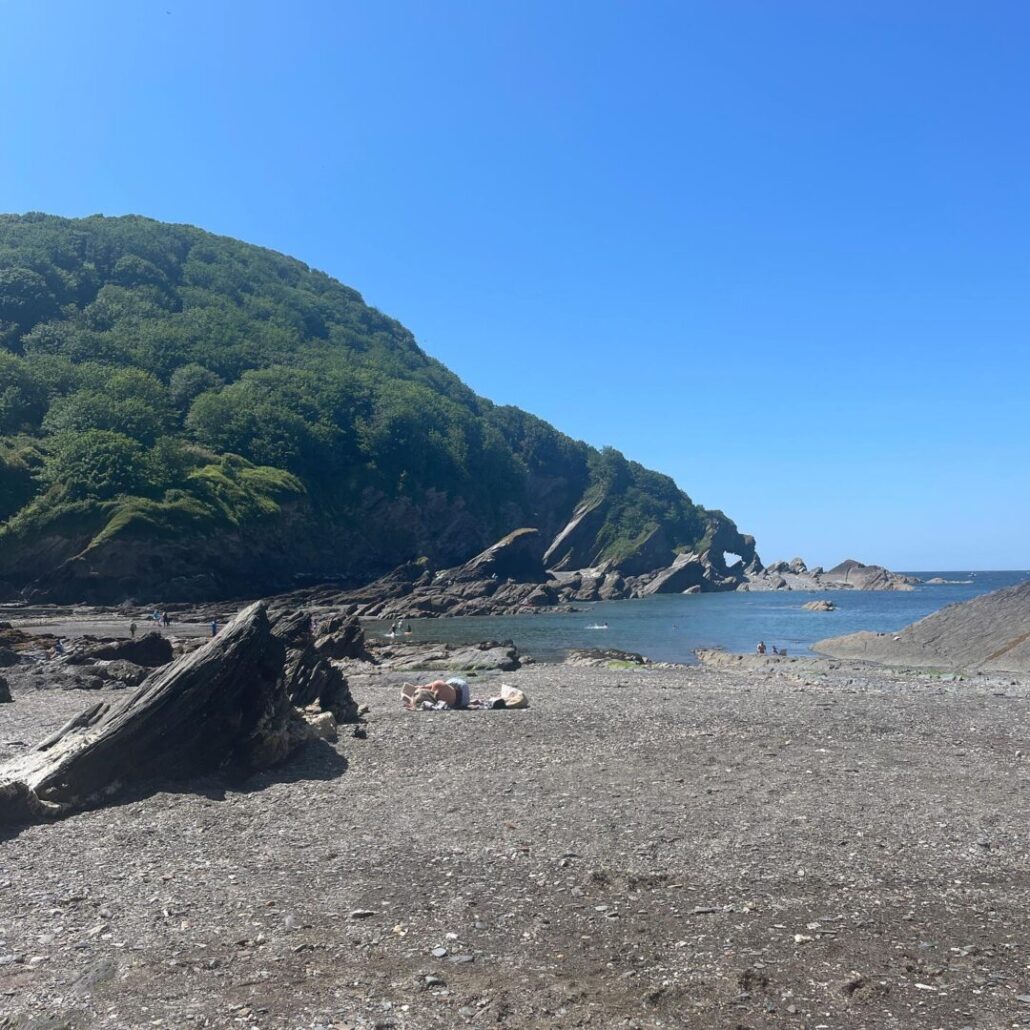 More sheltered than the other beaches Ilfracombe town centre area, there is an ice cream shop right on the seafront, along with toilets and a small carpark too. If that car park is full or you have a larger vehicle the main road is free parking.
The beach is dog friendly and we have been here at both low and high tide.
At high tide, it's a fantastic place to swim when the sea is calm and when the tide is out, the rocks are exposed and again there are adventures to be had exploring them.
During the summer months, you'll see coasteering groups jumping around the rocks in wetsuits. Haven't done this ourselves yet, but looks like amazing fun.
Note: Some of the local residents have taken to putting cones outside of their houses for "reserved" parking (about 5 of them). While is this a practice that personally annoys me, I can and I am sure you can too appreciate that this small bay does get ridiculously busy in the summer months. We're just there for a day, they live there.
Rapparee Cove
Located at the base of a towering cliff, Rapparee Cove unveils its captivating beauty with a small sandy beach, while its storied past includes being the site of a renowned shipwreck in 1796, adding a touch of maritime history to its beautiful setting.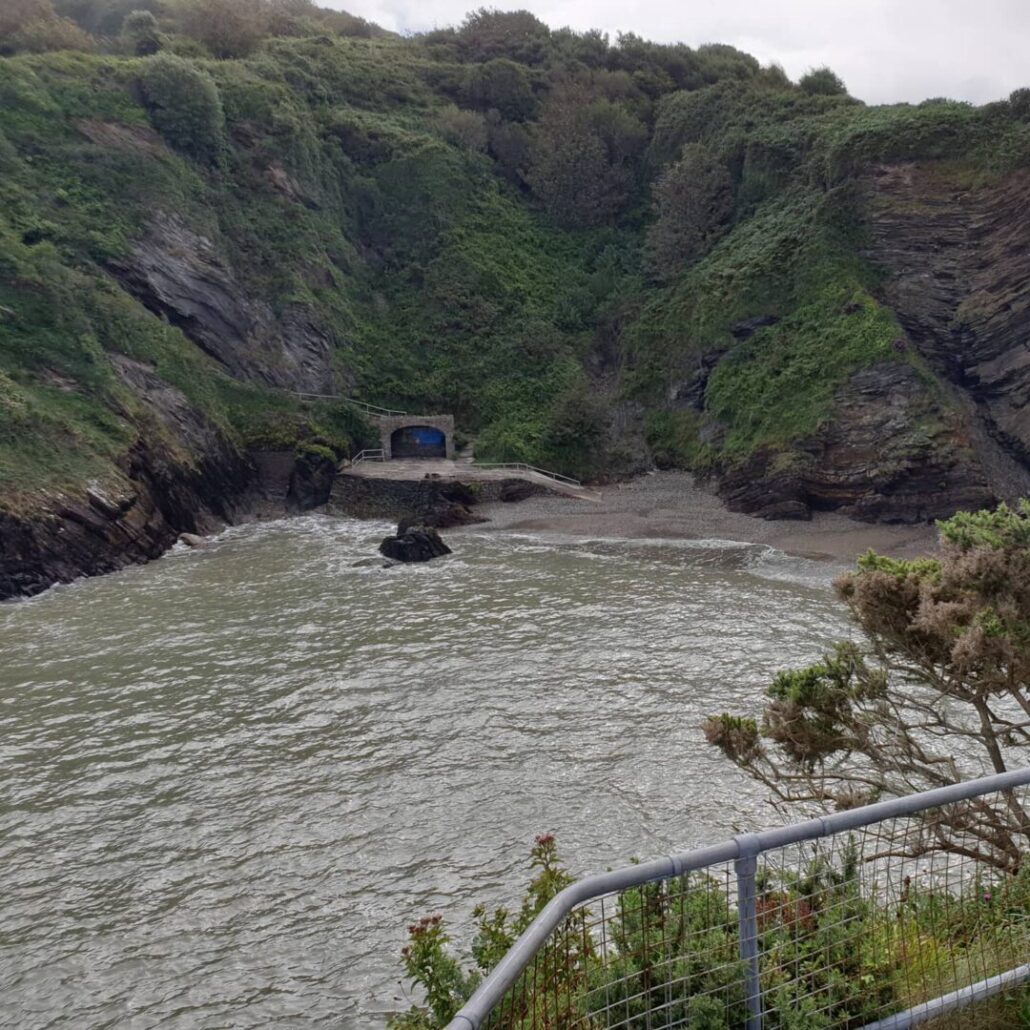 Ilfracombe's Local Walks
Embark on a journey of discovery through Ilfracombe's local walks, where you can immerse yourself in the town's stunning coastal scenery and explore hidden gems along the way.
Ilfracombe Seafront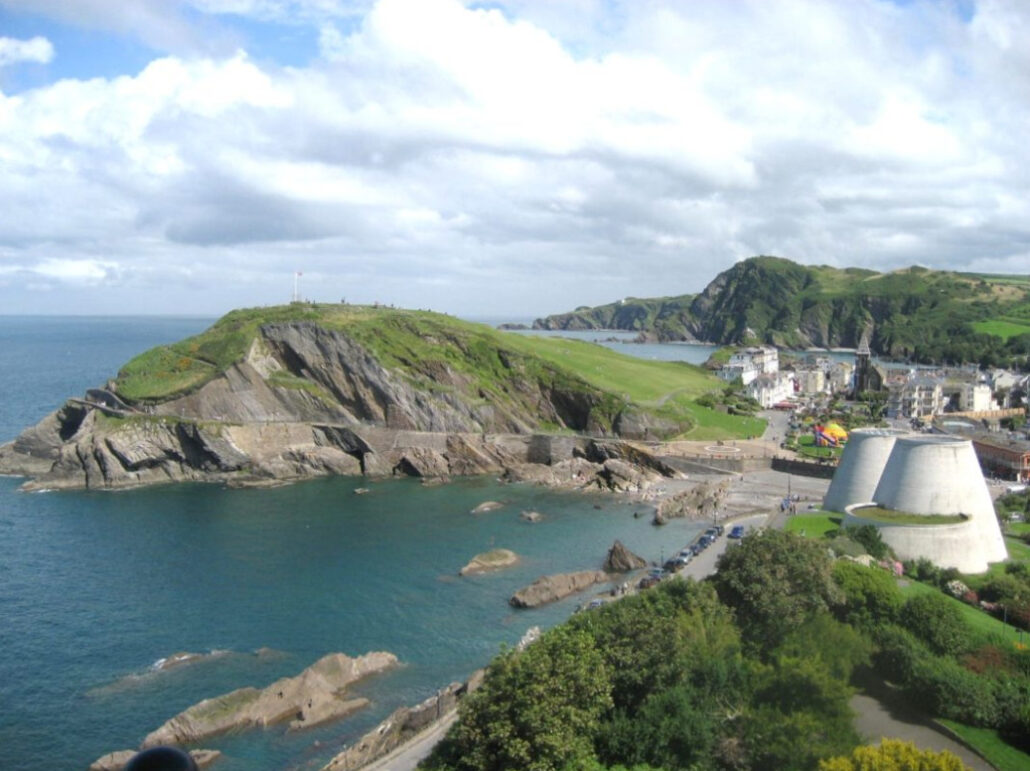 Enjoy a variety of walks along the flat paved seafront or venture up Capstone Hill for steeper paths and beautiful views.
There are clearly marked signposts throughout the town that will guide you in the right direction. Or simply go to the harbour and turn left!
Ilfracombe Harbour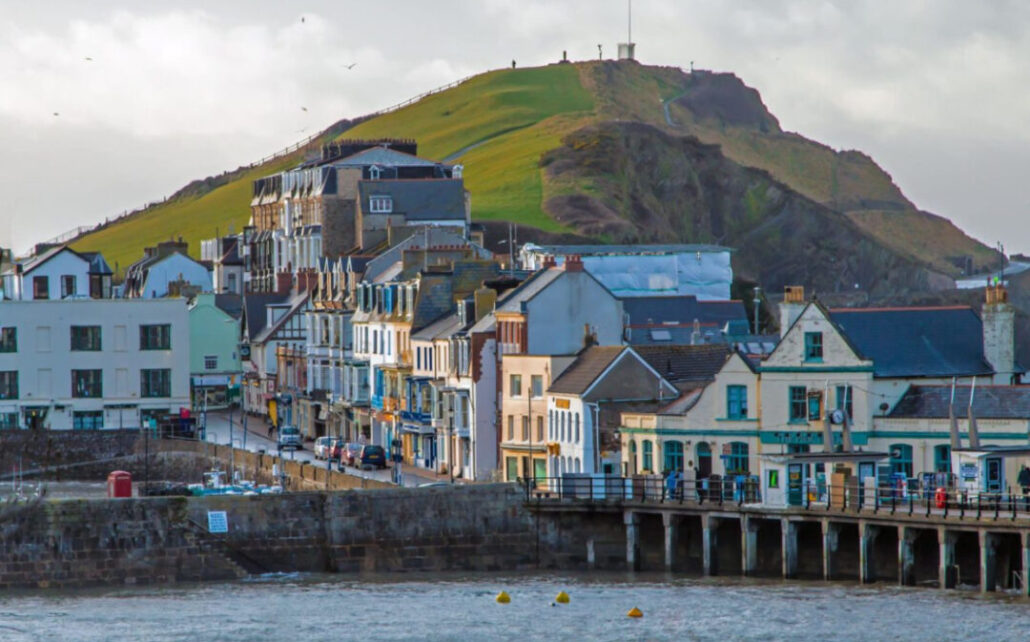 Admire the rugged cliffs surrounding Ilfracombe Harbour, where you can spot interesting rock formations like the sleeping elephant on Hillsborough Hill. This hill also offers beautiful views of the sea.
We love walking around the harbour area, as mentioned in the introduction, there are three ice cream shops along the edge of the harbour and at the very end is the Verity statue (you cannot miss this, she's huge!), a decent sized carpark, public toilets and also the Ilfracombe Aquarium
Tarka Trail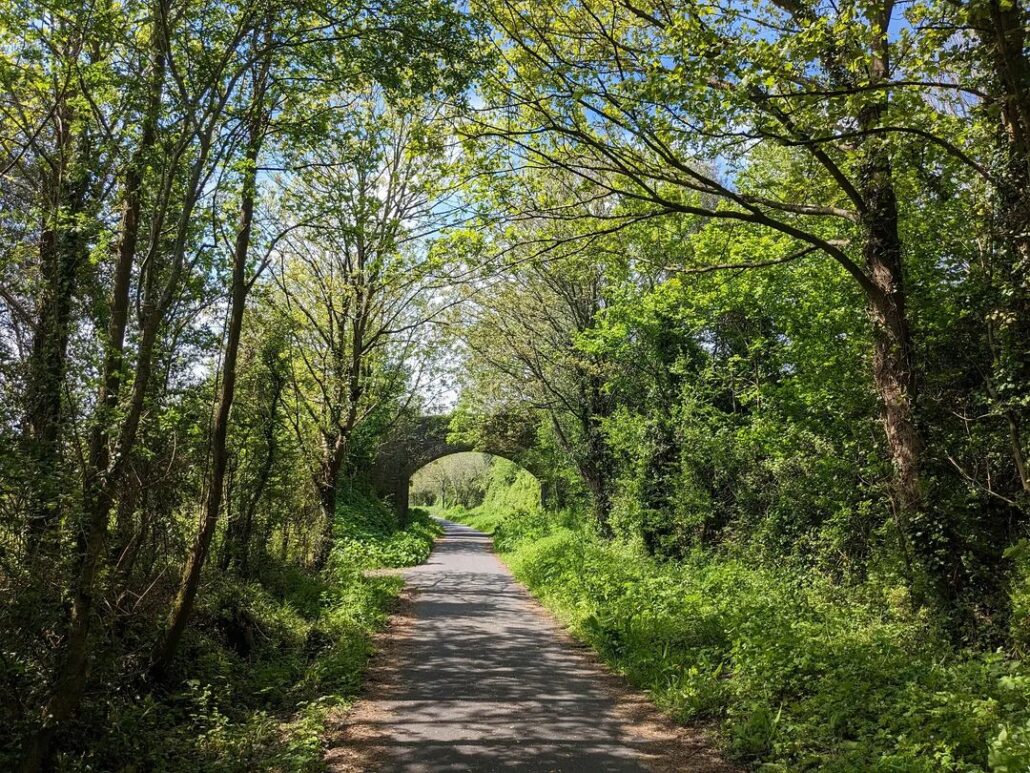 If you love the great outdoors, explore the North Devon Tarka Trail.
This is a 180-mile trail that passes through the Ilfracombe coastline. Obviously, you don't have to do all the 180 miles of it, you can hop on and off as you like and is extremely well-signposted.
Staying in Devon? Find out the top 11 places to visit in North Devon with the different attractions they offer.
Ilfracombe High Street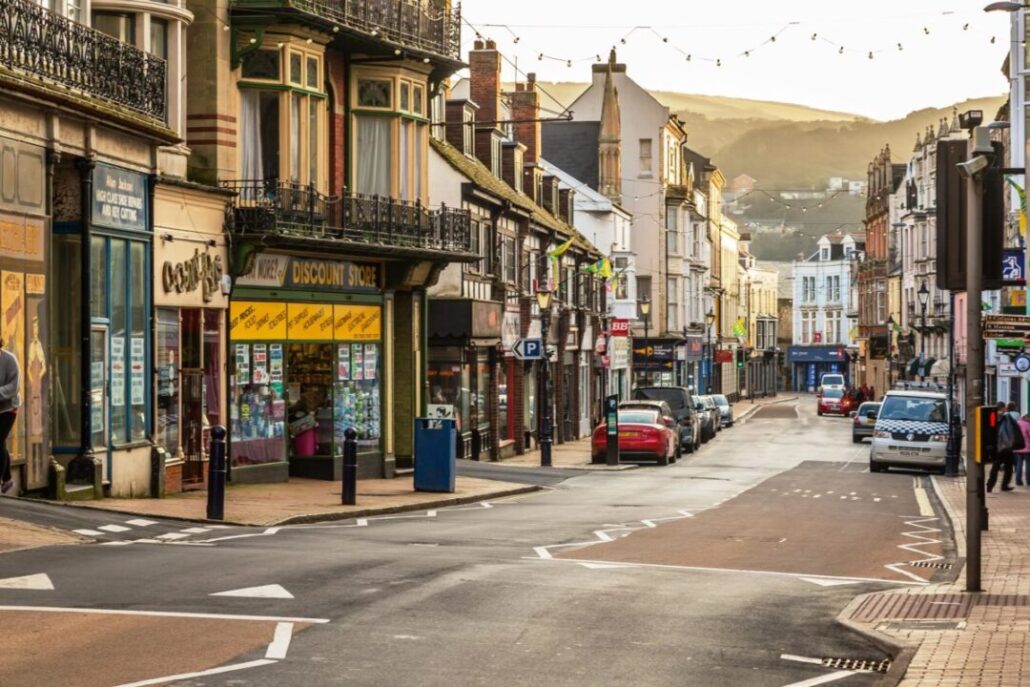 The main attraction of Ilfracombe is the harbour and of course, the Verity statue, it is huge but… don't miss out on Ilfracombe's busy high street!
The high street (A361) has a squillion shops and seems to go on for miles. It has a wide range of shops, cafes and pubs, plus is where the main takeaways are situated.
A local's tip is the high street carpark as mentioned below is the best choice if you intend to visit the high street as it is up above the lower harbour area and the hill down/up is quite steep.
Featured Places to Stay Near Bideford
Ilfracombe Car Parking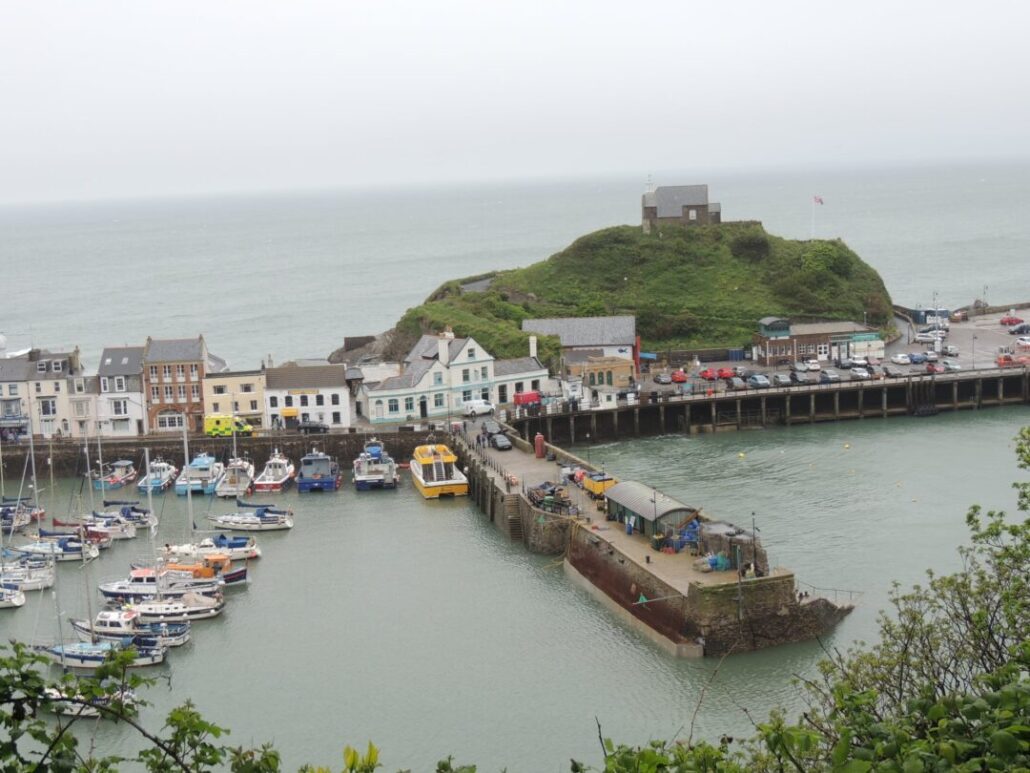 Ilfracombe offers convenient car parking options near the seafront and around the town:
Promenade Car Park (Ilfracombe EX34 9BZ): Centrally located with easy access to various eateries and the harbour, making it a convenient choice for a short walk to the waterfront.
Jubilee Gardens Museum car park
You literally drive past this going to the Promenade car park, if this looks full, carry on to the Promenade one as most tourists don't know that that one exists!
The Ropery Car Park (Ilfracombe EX34 9EF): Situated alongside Ilfracombe harbour, this car park has plenty of space but will get rammed on busier days. It's just a short, 2-minute stroll from the harbour.
There is a car park at the end of the harbour where the verity statue is (to the right of the image above), we're noting this for completeness, but again a locals tip is that unless you have a disabled badge, are early or later in the day, we would suggest skipping this carpark

It is a pain to get to as the harbour streets are very narrow, full of tourists and the carpark is most likely full.
There is also on-street parking available around the town, free after 6 pm in most places (a couple of quid during the day, 4-hour max as normal for North Devon). Plus there are many other small carparks hidden in Ilfracombe such as Brookdale Car Park, Wilder Road Car Park, High Street Car Park (better for the high street) and Oxford Grove long stay car Park.
If you don't mind a short walk and are only in Ilfracombe for a short while, you can park for free at Lidl and walk down to the seafront. Do check their signs though as there is a timer on this free carpark!

Related Post:
A Guide to the Best Dog-Friendly Pubs in Barnstaple
Best Places to Eat and Drink
You can find different Ilfracombe restaurants with a range of dining options to satisfy your taste buds.
Depot Eatery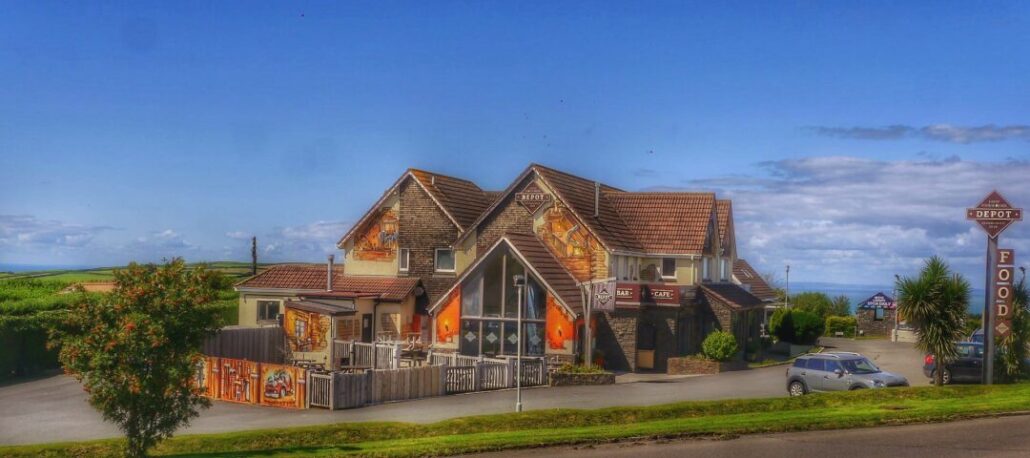 I cannot rate this place highly enough. We always stop here when nearby with the family.
Yes, there are lots of places in Ilfracombe, but this really is our favourite and we have been known to drive all the way up from Bideford, just to come here.
The kids love their pizzas, their chicken burgers are really yummy. My personal favourite is the pulled pork and jalapeno pizza and the salted caramel ice cream is amazing.
You'll most likely drive past the Depot when going into Ilfracombe as it's on the A361/A3123 roundabout before you go down the hill to the town centre.
Booking is strongly advised, last weekend when were nearby, the only time we could get in was at 5pm, it was fully booked for the rest of the night after that!
Address: Ilfracombe EX34 8NY, United Kingdom
Phone: 01271865500
Giovanni & Luca
This authentic Italian restaurant serves genuine Italian food cooked in the traditional way. Highly recommended by locals.

Address: Wilder Road, Ilfracombe, United Kingdom
Phone: 01271 879394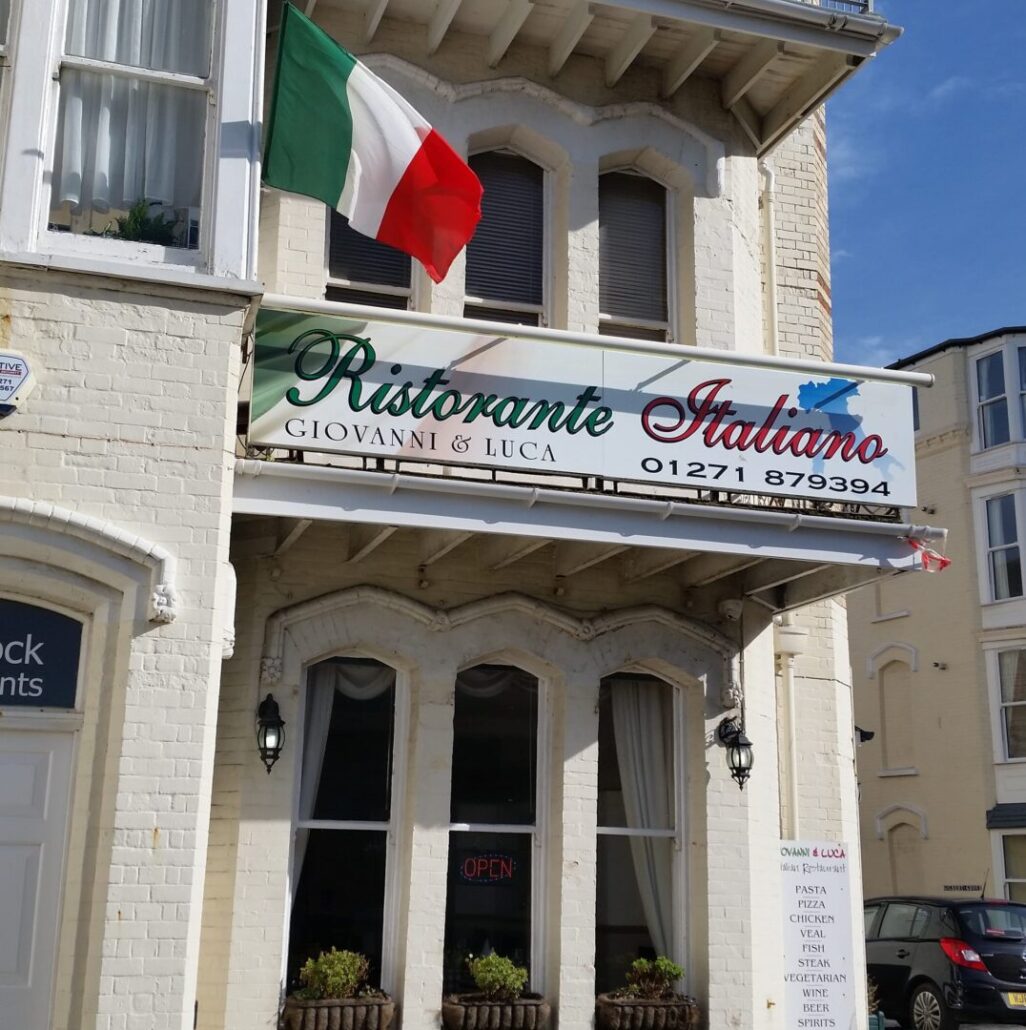 The Woodpecker Bar & Kitchen
The Woodpecker Bar & Kitchen is a lively and inviting venue that combines a rustic woodsy theme with a diverse menu, serving up delicious food and beverages in a vibrant setting that appeals to both food enthusiasts and social butterflies.
Address: Opposite Fox Hunters Inn, Ilfracombe EX34 8NU, United Kingdom
Phone: 01271863046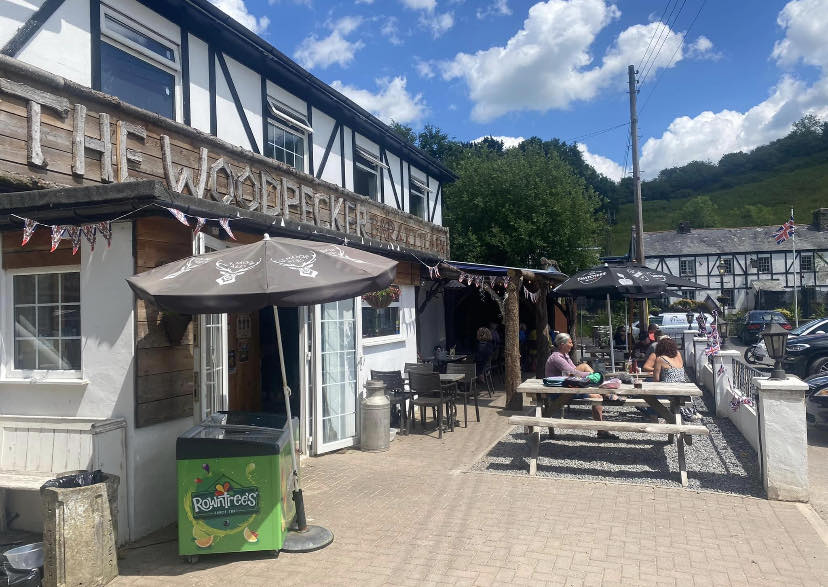 Wards Bistro & Bar Ilfracombe
Wards Bistro & Bar is a charming establishment in Ilfracombe, known for its cosy atmosphere and delectable food, where guests can indulge in delicious food and drinks while enjoying a relaxed and welcoming ambience.
Address: 6 St James Pl, Ilfracombe EX34 9BQ, United Kingdom
Phone: 01271862112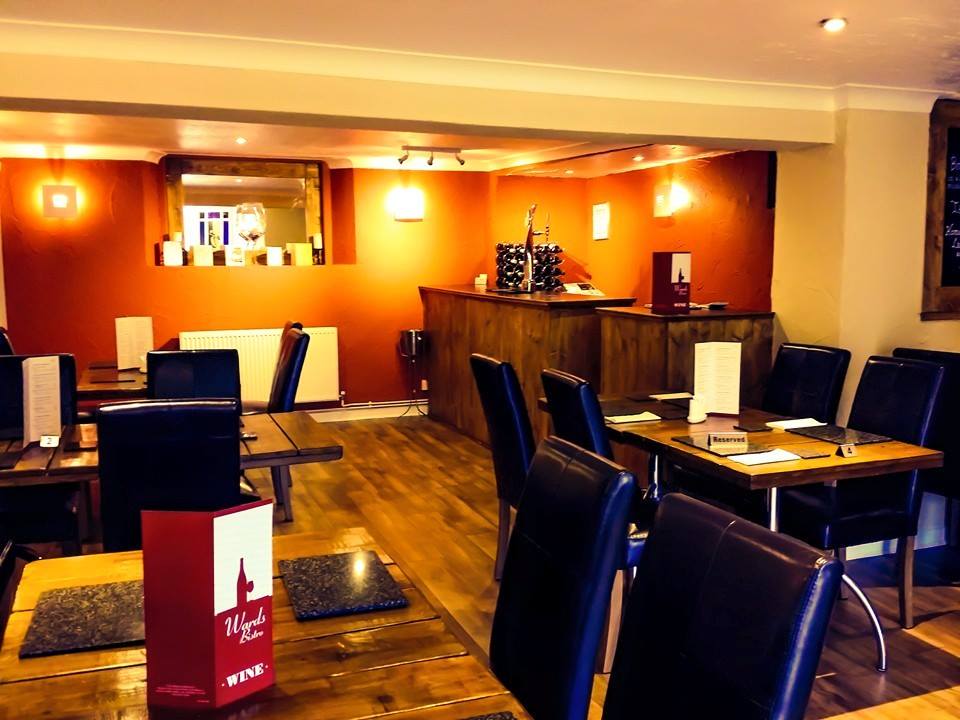 Take Thyme Lobster & Fish Restaurant
Take Thyme is a delightful seafood restaurant that specializes in mouthwatering lobster and fish dishes, offering a delectable dining experience for seafood lovers.
Address: 1 Fore St, Ilfracombe EX34 9ED, United Kingdom
Phone: 01271867622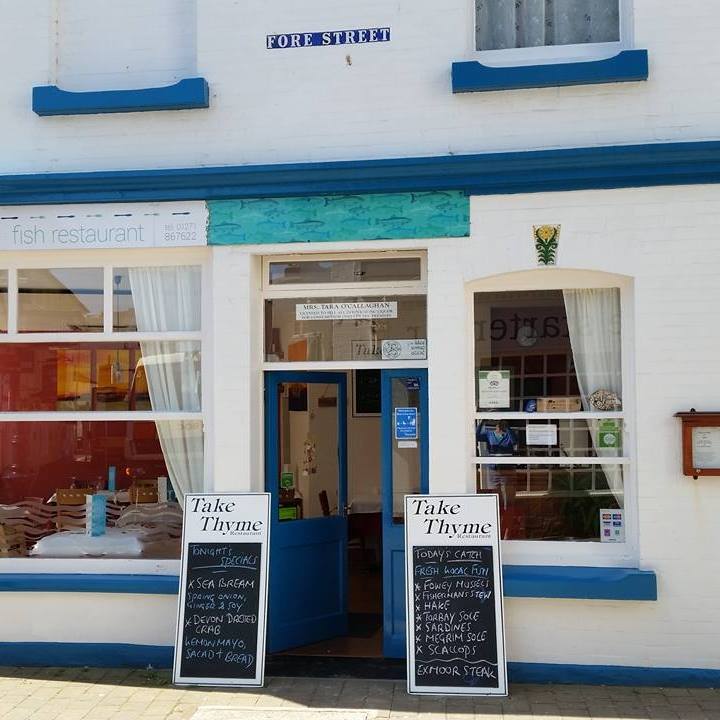 Takeaways and Food on the Go
For quick bites and takeout options, check out these places: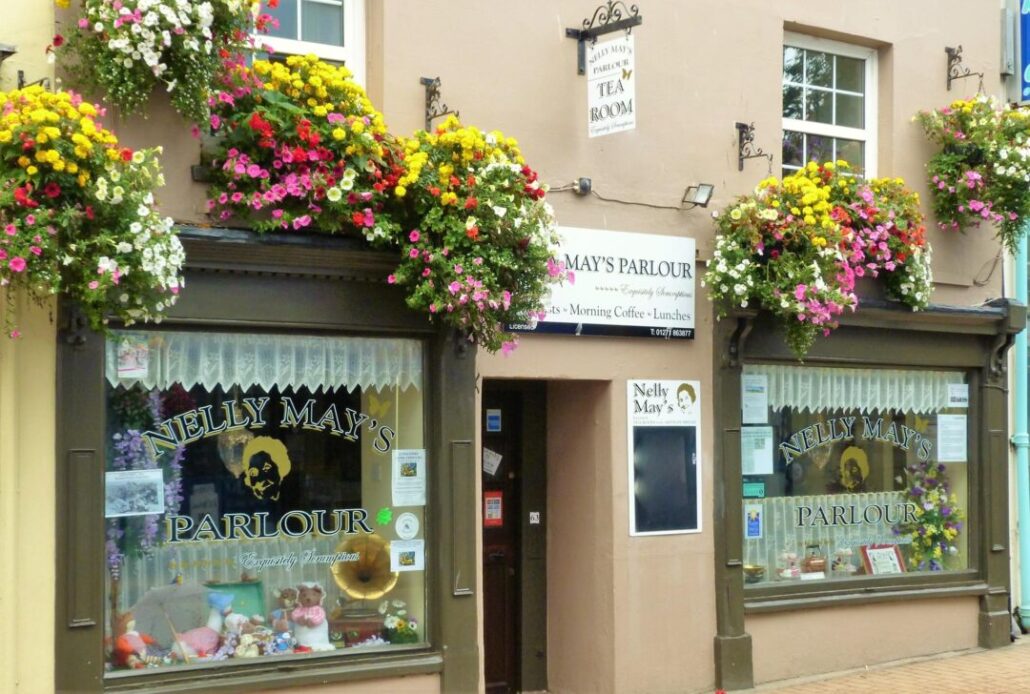 The high street in Ilfracombe is full of takeaway options. Here are a couple of notable ones, but you'll find everything from traditional fish & chips to Indian to Chinese.
A local's tip is that if you are staying close by on one of the local campsites, ring ahead as we had over an hour's wait for the Chinese and the time before they were fully booked out for takeaway by 20 minutes after opening!
Nelly May's Parlour: Enjoy a warm and friendly atmosphere along with homemade cakes and treats. Treat yourself to an appetizing afternoon tea with jam on top, the Devon way.
Lynbay Fish & Chips: Savor delicious freshly caught fish and chips while enjoying the picturesque views of Ilfracombe Harbour.
Jonny C's Dinner & Takeaway: Try their epic burgers, flavorful fries, and a chocolate bar shake of your choice. A popular spot, especially for kids.
Places to Stay In Ilfracombe
From family-friendly hotels and inns to scenic campsites and lodges, there are plenty of Ilfracombe accommodations to suit every visitor's needs and create unforgettable memories amidst Ilfracombe's natural beauty.
Mullacott Farm Camping Barn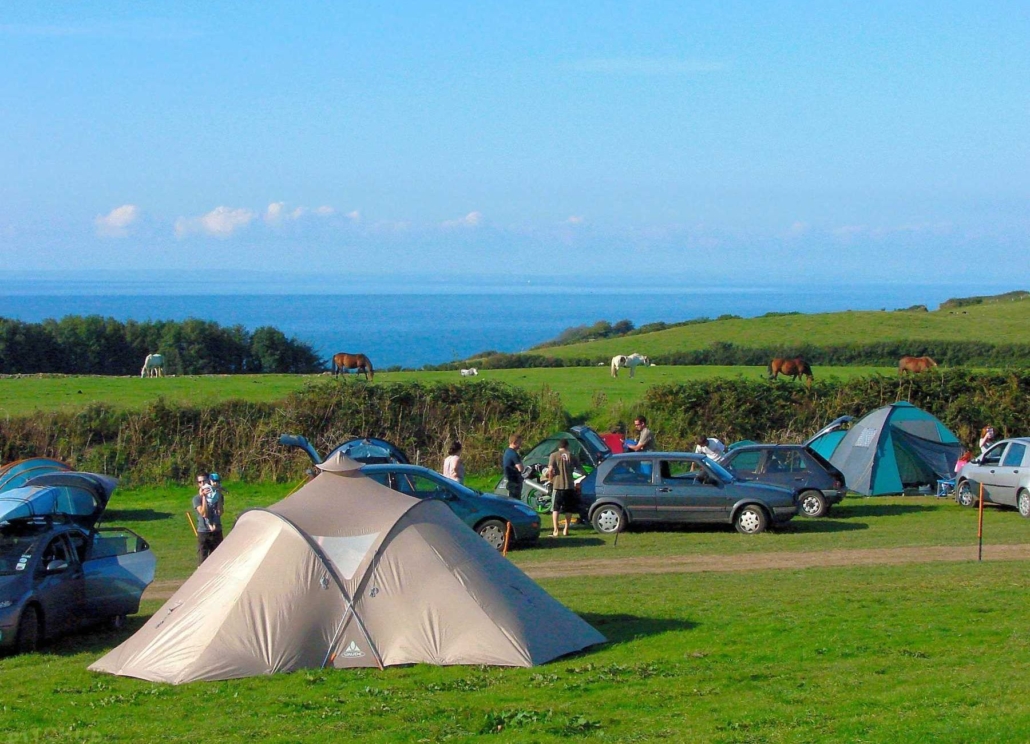 Enjoy communal kitchen facilities, showers, and a lounge area. Kids can interact with farm animals. Easy access to Woolacombe's sandy beaches and Exmoor National Park.
Hele Valley Holiday Park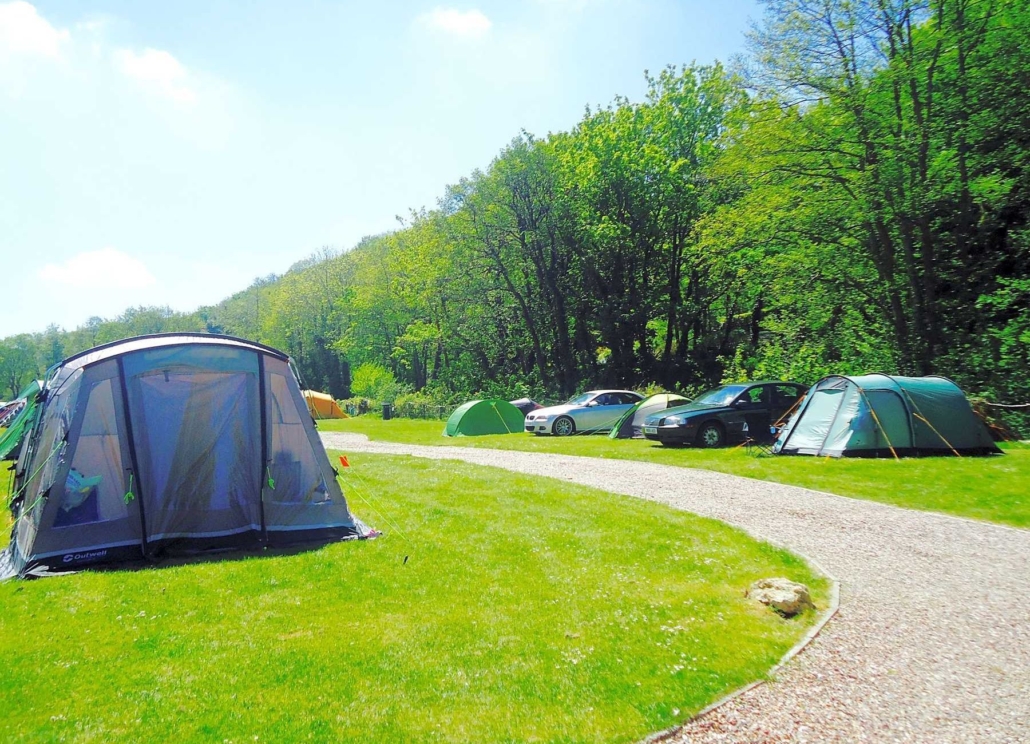 With a range of accommodation options, including luxury lodges and camping pitches, and amenities like an outdoor swimming pool and children's play area, it offers the perfect retreat for those seeking a relaxing and fun-filled vacation amidst beautiful natural surroundings.
Ilfracombe Holiday Park
This is where as an Editor and local guide I need to play a fine line between being helpful and also being factual. I will try to be "tactful" as the reality is I am sure it has changed since our experience with Ilfracombe Holiday Park.
We stayed here as a family a few years ago and it was the absolute worst place I have ever stayed. And I've stayed in some bad places around the world, even came back to find a horse in the tent once in the New Forest!
Unbelievably cold, run-down, filthy and we will never forget it. It's so bad we joke about it now, but at the time, awful *shudders*.
So that's me being tactful, did not call it a "something" hole once. Like I started with, I am sure this place has changed since.
If you read the recent reviews on Google, they have thankfully been refurbished recently. Although, I would still suggest reading the recent reviews for yourself as a 3.6 overall rating for >800 reviews on Google should start to send alarm bells off (link above).
The non-biased version, which my co-editor wrote is below.
Offering a variety of accommodation options, from static caravans to glamping pods, and a range of facilities such as indoor and outdoor swimming pools, entertainment venues, and kids' clubs.
Top Things to Do in Ilfracombe
From exploring fascinating attractions like the iconic Damien Hirst statue 'Verity' and the historic tunnels at Tunnels Beaches to enjoying leisurely walks along the stunning coastal paths.
Ilfracombe offers a diverse range of activities that will leave you enchanted by its charm.
Ilfracombe Seafront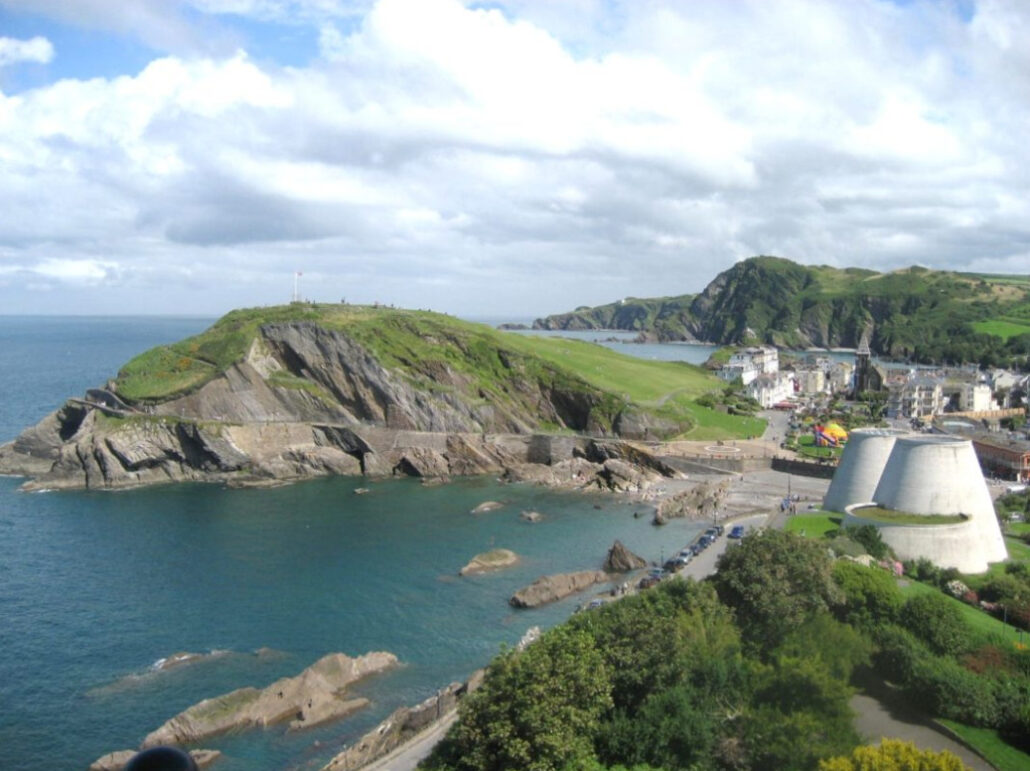 Visit the heart of Ilfracombe for quality family time, with activities all around the town and adventure golf in the summer.
Don't forget to try the local fish and chips and traditional ice cream with clotted cream on top.
'Verity' Sculpture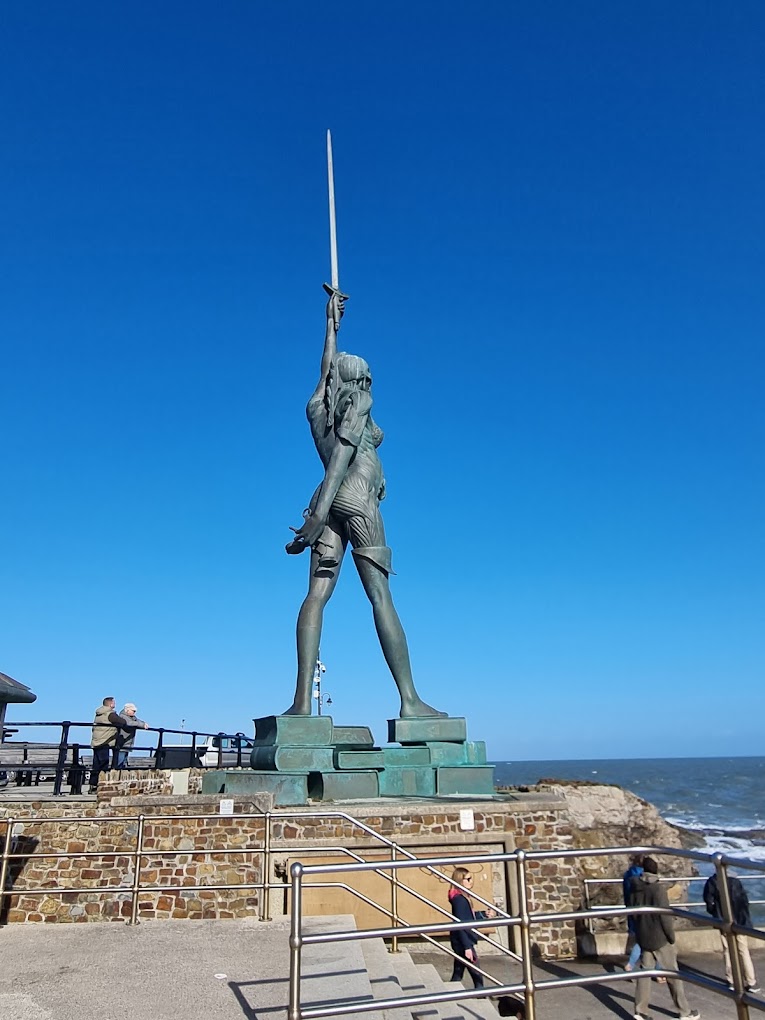 Don't miss the striking 66ft high Verity sculpture by Damien Hurst. It stands at the entrance of Ilfracombe Pier and symbolizes truth and justice.
Take a walk around the seafront and explore the beautiful little church at the top of the hill opposite the Verity.
Crabbing
Nothing like crabbing in a harbour and Ilfracombe is a top spot for it! Local bait can be bought from the shops along the harbour edge.
Ilfracombe Aquarium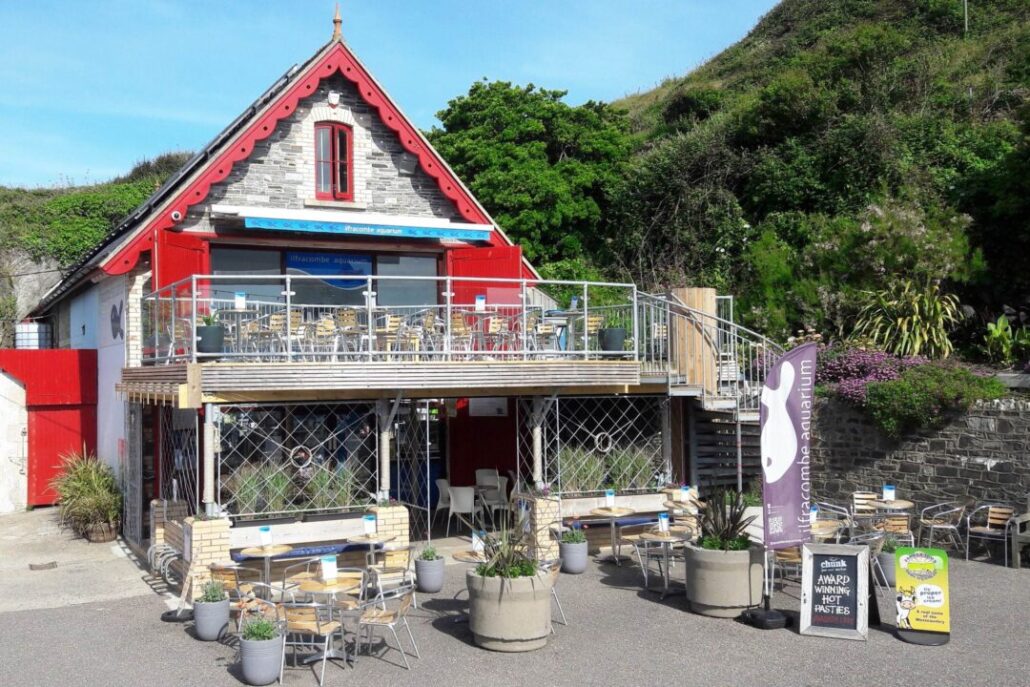 Situated up near the end of the harbour, just before the public toilets.
The Aquarium is pretty cool, to be honest. It's not the biggest one we have ever been in but spread over two floors, the fish & creatures are very used to people and the staff were very friendly (I remember this enough to mention here, even though we last went in about 2 years ago). We even stopped for a cuppa in their cafe afterwards.
Lundy Day Trips & Boat Fishing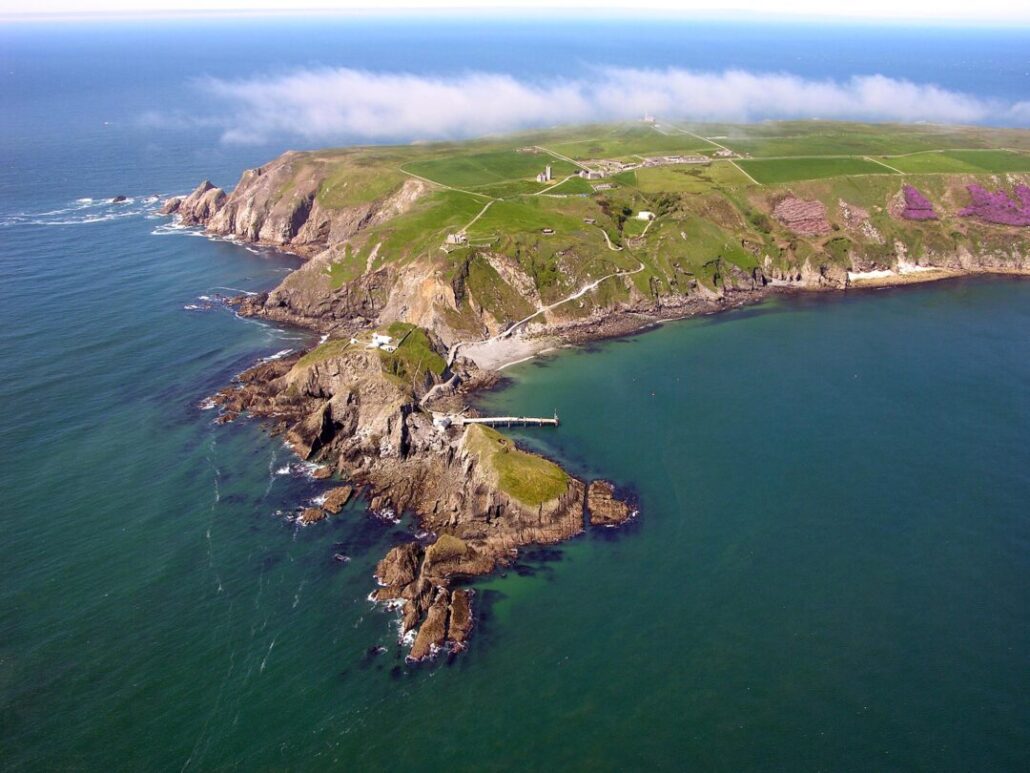 From the harbour, where there is normally a fresh seafood stand open during the summer, you can book mackerel fishing trips and also Lundy Island trips too.
See the signs and booths, you cannot miss them at the end of the harbour.
Watermouth Castle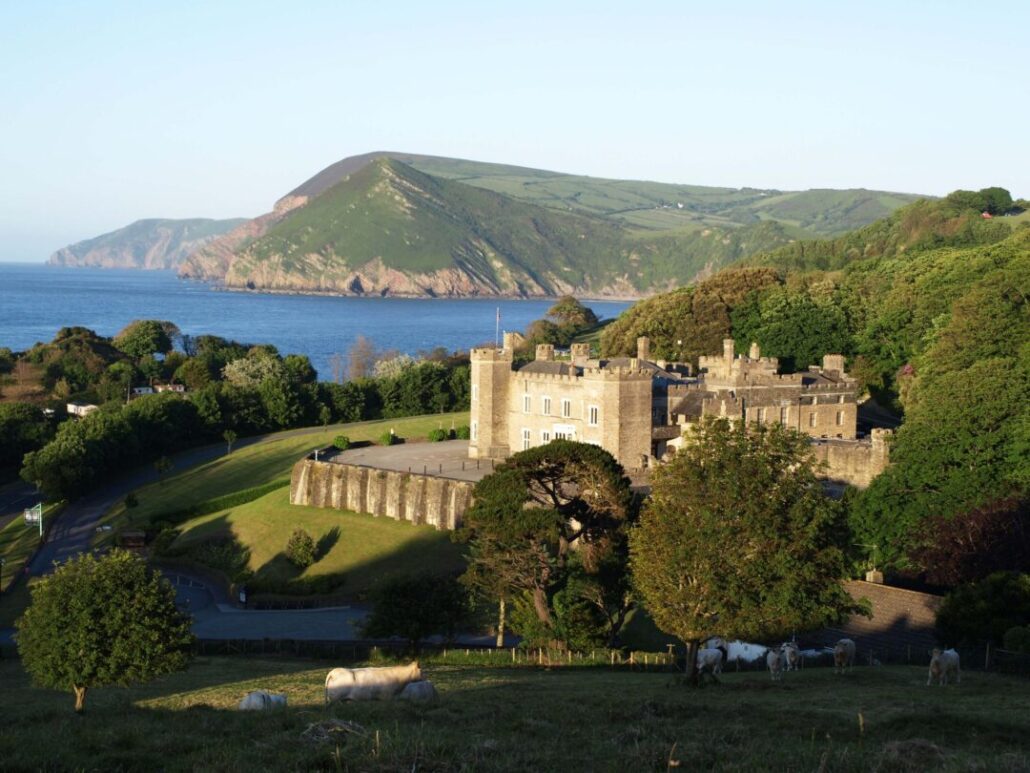 Explore the castle, which features suits of armour, a toy train, and a theme park for all ages.
This place is really good fun. Make sure you get here early as in the summer season it gets busy fast.
The thing I remember the most about the castle was the grand entry point and the dungeons. Mainly because the girls were being naughty and we said we'd leave them down there. They suddenly became well-behaved after that.
A theme park and garden are out the back of the castle, there are literally loads and loads of things to do.
They have a model railway room, softball cannons, you can pan for gold, the rolling bridge is nuts and the Gnome village is fun.
As mentioned there are loads more to list here, you'll keep the kids amused for most of the day here in one go.
Chambercombe Manor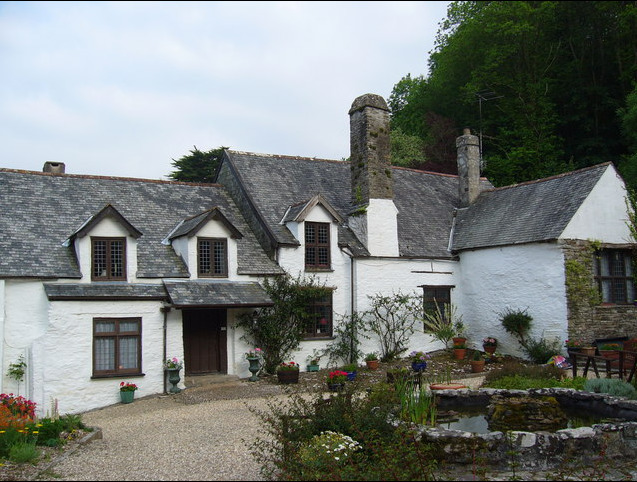 Visit this old manor known for its paranormal activity and discover its intriguing history.
Ilfracombe Museum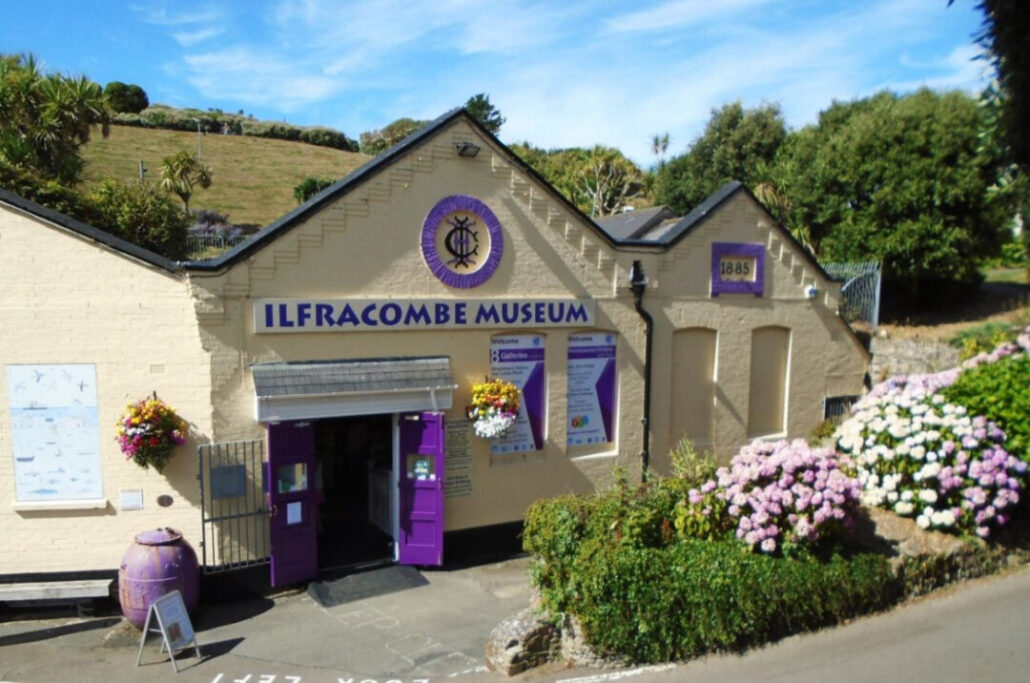 Immerse yourself in natural history exhibits and pieces at this local museum.
The Museum is £5 for an adult and free for under 16's. Unfortunately not in the Ilfracombe centre area, it's about a 15-minute walk/5 minute drive away (Ilfracombe Museum, Wilder Road, Ilfracombe, North Devon EX34 8AF) and the carpark is pay and display.
Open all week, Monday to Saturday 10am to 5pm and Sunday 11am to 3pm. The museum is made up of a collection of themed rooms such as Faces of War, The Victorian Kitchen & Laundry, The Palmer Room and The Main Gallery.
Ilfracombe Viewpoint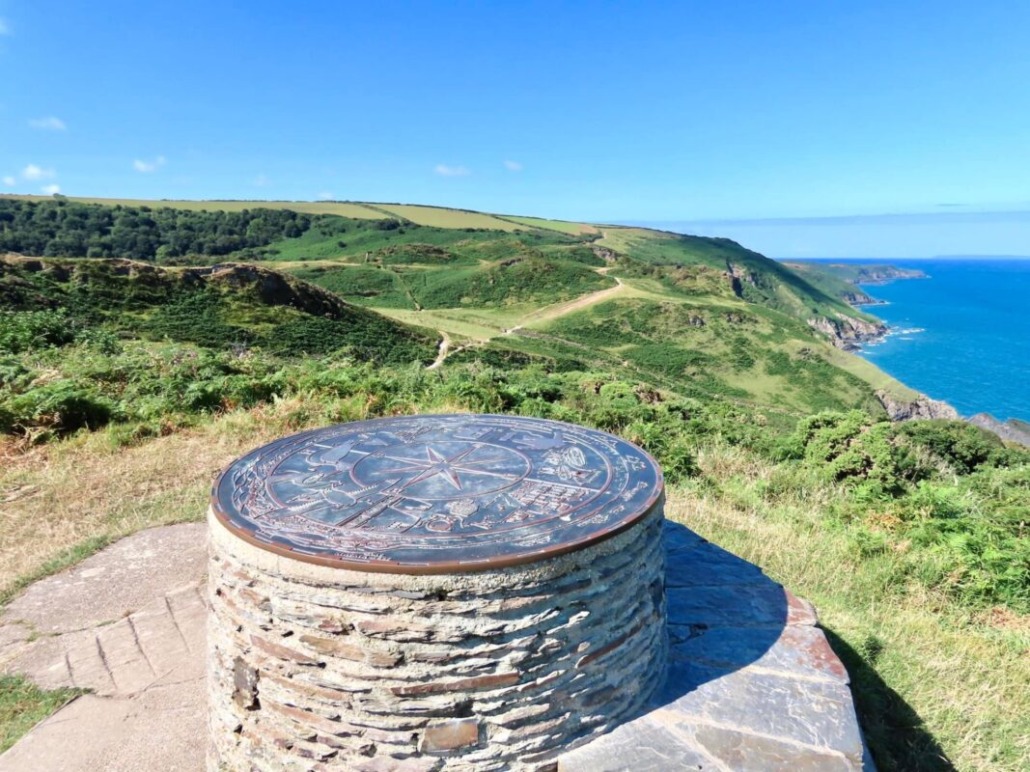 Take panoramic views of Ilfracombe and its surroundings from this viewpoint.
Harbour Beach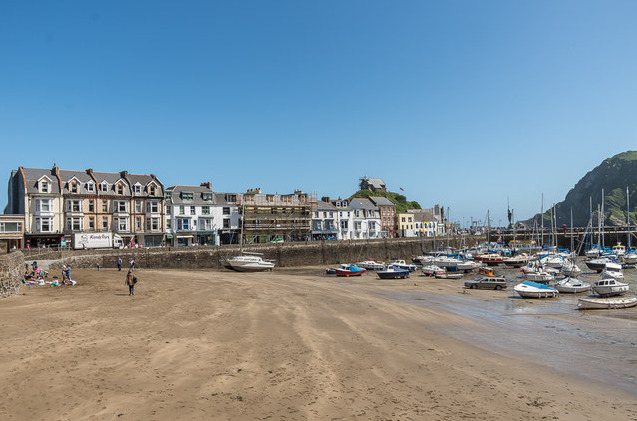 And finally, relax and soak up the sun on this lovely beach located in the heart of Ilfracombe.
Also, a great place to have a pint on the "Royal Britannia bar" that backs onto the harbour, or sit on the edge of the wall with ice cream (or fish & chips!) and watch the boats flop around.
And our last local's tip. Do not feed the seagulls. They're absolute menaces and we have seen them basically attack someone with chips to get them to drop them and of course they all swarm in afterwards for the spoils.
In Summary
Ilfracombe is a beautiful seaside town in North Devon that offers a delightful experience for visitors.
With its Victorian beauty, excellent fishing, and mouth-watering food, walks, and beaches Ilfracombe has something for everyone.
This guide highlights the best of what Ilfracombe has to offer, including car parking options, Ilfracombe beaches, local walks, dining options, takeaways, places to stay, and the top attractions.
From exploring the iconic 'Verity' sculpture by Damien Hirst to enjoying leisurely walks along the stunning coastal paths, Ilfracombe's natural beauty is sure to enchant visitors.
Every time we go to to the Depot at the top of the hill, we then head down to Ilfracombe to walk off what we've eaten.
So, whether you're planning a trip to Ilfracombe or have already been there, share your experience and recommendations in the comments below or start planning your visit now.
For your next adventure, we also have a visitors guide to Combe Martin which is just along the coastline.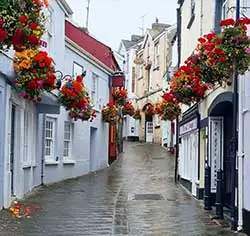 Maximise Your Bideford Adventure!
Our newsletter is packed with helpful tips and resources to help you mazimise your time in & around Bideford. Sign up now and join our community of savvy Bideford'ers.
About the Author
Welcome to Bideford.com! I'm Matt, a seasoned explorer and avid fan of Bideford and the broader North Devon area. With over a decade of consistent family visits, virtually every weekend, I've immersed myself in the rich history and vibrant culture Bideford & North Devon.
On this site, you'll find a wealth of knowledge amassed from my adventures here. From in-depth local guides to engaging blog posts about Bideford. Whether you're looking for recommendations on things to do or guidance on where to stay we have you covered. Join me as we delve into the heart of Bideford, North Devon – a town that's more than just a destination, but an experience waiting to be discovered.
Do you want to see your favourite Bideford attraction, place to stay, event or activity listed here? Contact Us!