Found amidst the beautiful countryside, Chudleigh Fort stands as a testament to the rich history and natural beauty of the region.
This not-so-hidden gem offers a delightful combination of historical significance and recreational opportunities for visitors of all ages.
In this blog post, we will explore the captivating History of Chudleigh Fort, and other activities that you can see and do.
Additionally, we'll address guidelines regarding dogs and the duration of the walk.
So, let's embark on a journey to unravel the charm of Chudleigh Fort!
Key Takeaways
Chudleigh Fort has a rich history dating back to the 17th century and played a significant role in the region's conflicts.
The fort is easily accessible by car via the A38 and B3344 or by public transportation to Newton Abbot Station, followed by a short taxi or bus ride.
Ample parking facilities are available near the entrance of Chudleigh Fort for convenient access.
The fort offers various recreational facilities, including an art gallery, museum, and café, providing opportunities to explore local art, history, and enjoy refreshments.
Chudleigh Fort is family-friendly, offering guided tours, treasure hunts, and nature trails for visitors of all ages to enjoy.
Dogs are welcome on leads, and visitors should allocate around 1-2 hours to explore the fort, museum, art gallery, and surroundings.
History of Chudleigh Fort
Chudleigh Fort has a historical significance. Located in Bideford, it has a rich history that dates back to the 17th century.
During the Civil War in 1642, Captain (later General) Chudleigh, a Parliamentarian, constructed an eight-gun fort at East-the-Water.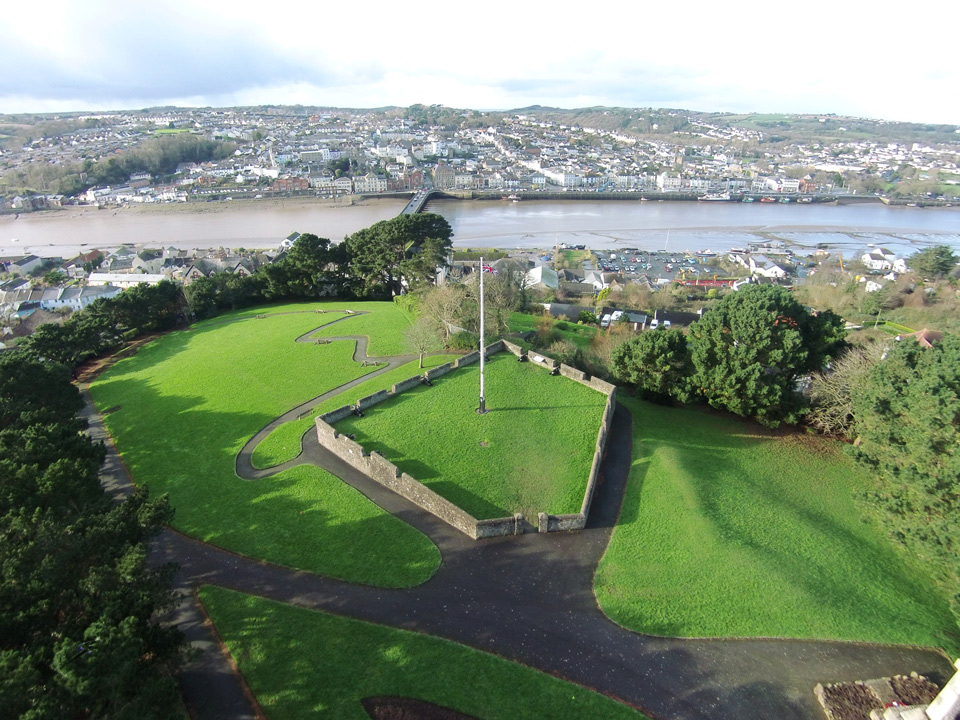 This fort, along with another fort on the west side of the river, served as a defensive stronghold to protect Bideford and secure the river approaches.
The fort itself is a five-sided platform with a stone-rubble retaining wall and parapet featuring 14 gun-ports.
Although it underwent significant rebuilding in the 19th century, there remains a granite plaque with lead lettering, which is believed to be from that period.
The plaque proudly states that the fort was erected by Parliamentary forces under the command of Major-General Chudleigh in April 1642.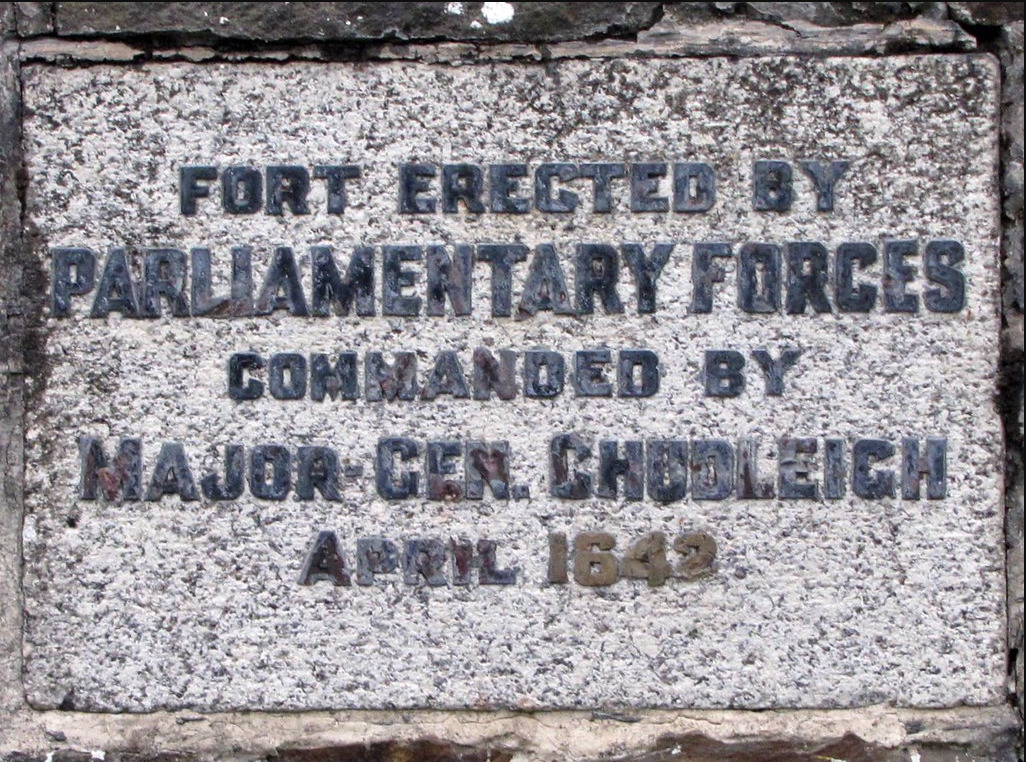 Today, Chudleigh Fort is no longer an active military installation. It has been transformed into a public park, maintained by the Torridge District Council.
Visitors can explore the fort's historical remains, including the platform and gun-ports, while enjoying the park's tranquil surroundings.
How to Get There
Chudleigh Fort is conveniently located in the heart of the countryside, making it easily accessible for both locals and tourists.
If you're traveling by car, take the A38 and follow the signs to Chudleigh. From there, continue along the B3344 until you reach Chudleigh Fort, which is clearly signposted.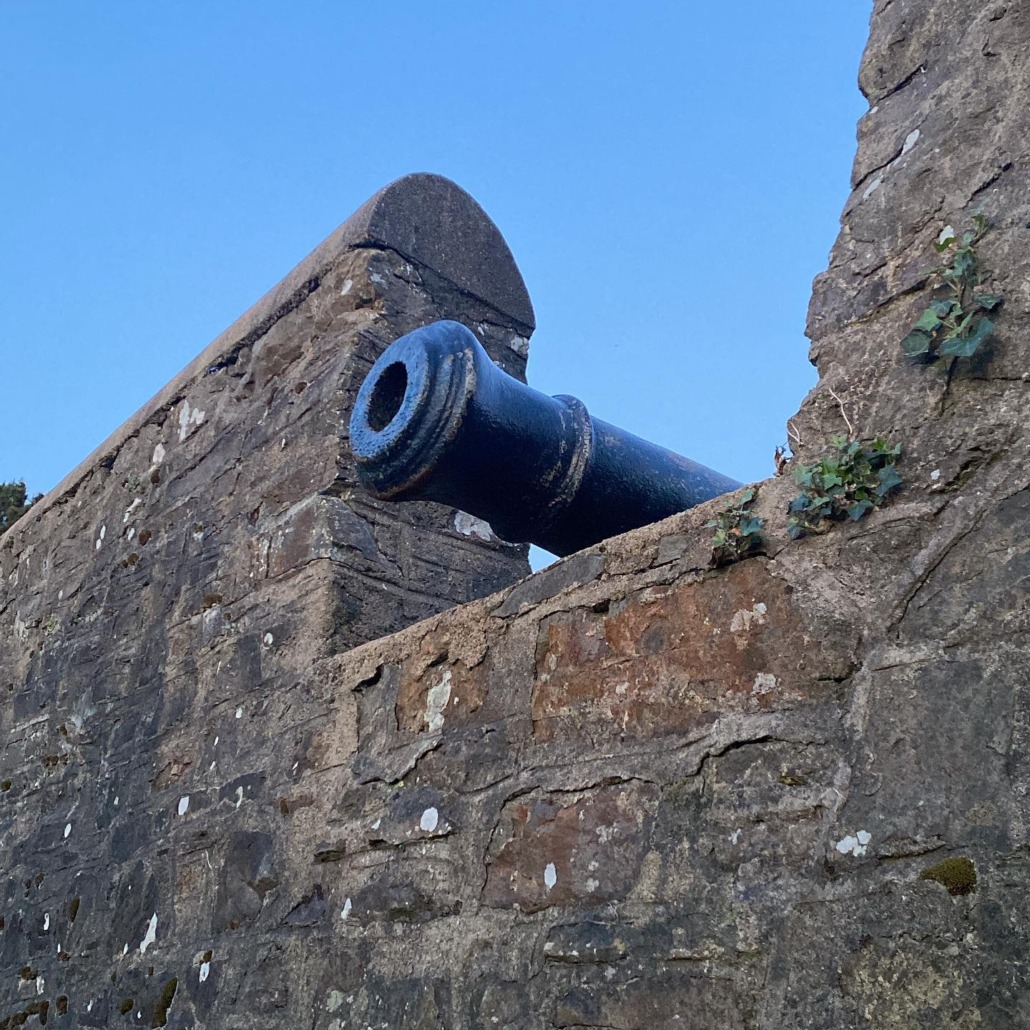 Public transportation options include taking a train to nearby Newton Abbot Station, followed by a short taxi or bus ride to Chudleigh Fort.
Consult local transportation schedules for the most up-to-date information.
Parking at Chudleigh Fort
Ample parking facilities are available at Chudleigh Fort, ensuring a hassle-free visit.
Upon arrival, follow the designated parking signs and find a suitable spot for your vehicle.
The parking area is conveniently located near the entrance, making it easily accessible for visitors of all abilities.
Featured Places to Stay Near Bideford
Recreation Facilities
Chudleigh Fort offers a wealth of recreational facilities for visitors to enjoy. Immerse yourself in the vibrant art scene by exploring the on-site art gallery, which showcases the works of local artists.
Discover the region's fascinating history by visiting the museum within the fort, where you can delve deeper into the site's historical significance through interactive exhibits and artifacts.
Afterward, take a break and indulge in refreshments at the cosy on-site café, offering a delightful selection of snacks, beverages, and light meals.

Related Post:
Burrington, North Devon
Family-Friendly Activities
Chudleigh Fort is an excellent destination for families, providing a range of activities that will entertain both young and old.
Engage in a guided tour of the fort to learn about its captivating past and uncover intriguing stories.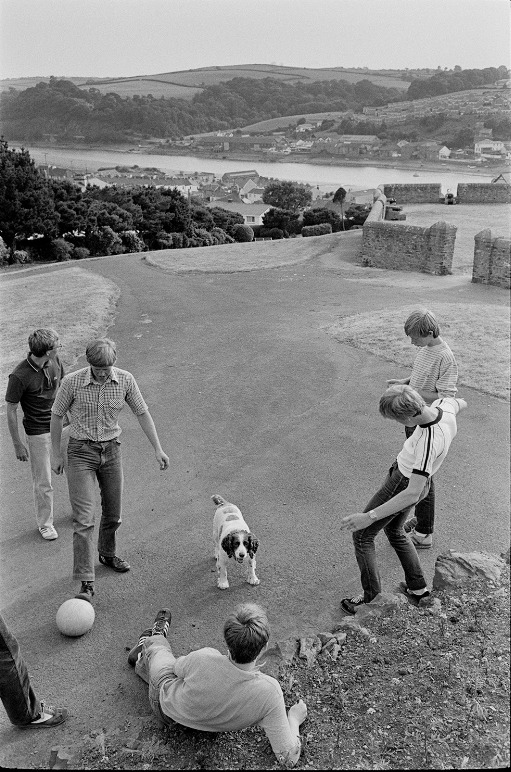 For a more interactive experience, embark on a treasure hunt, where children can explore the grounds and solve clues to uncover hidden treasures.
Nature enthusiasts can take advantage of the nature trails, perfect for a leisurely family walk or a picnic amidst the beautiful countryside.
Dogs on Leads
If you're planning to bring your dogs along, Chudleigh Fort welcomes them on leads.
It's important to ensure that your dog is well-behaved and under control at all times to maintain a peaceful and enjoyable environment for all visitors.
Here are some of the guidelines for dog walking in Chudleigh Fort:
Keep dogs on a leash
When walking your dog in Chudleigh Fort, it's important to keep them on a leash at all times. This helps ensure the safety of your pet, as well as the preservation of the fort and its surroundings.
Respect the environment
Chudleigh Fort is a historic site, so it's crucial to respect the environment and maintain its integrity. Be mindful of any signs or directions that indicate specific areas where dogs are not allowed or should be kept away from.
Clean up after your dog
Always carry waste bags with you and clean up after your dog. Dispose of the waste in designated bins to help keep the fort and its surroundings clean and pleasant for everyone to enjoy.
Be aware of other visitors
Chudleigh Fort may attract other visitors, including families and individuals who may not be comfortable around dogs. Keep your dog under control and be considerate of others by avoiding excessive barking or jumping.
Follow any additional rules or regulations
Check with local authorities or signage at the fort for any specific rules or regulations regarding dog walking. It's important to adhere to these guidelines to ensure a positive experience for both you and other visitors.
By following these guidelines, you can enjoy a pleasant and responsible dog walking experience at Chudleigh Fort while also respecting the historical significance of the site.
Duration of Walk
The duration of the walk at Chudleigh Fort can vary depending on your pace and the areas you choose to explore.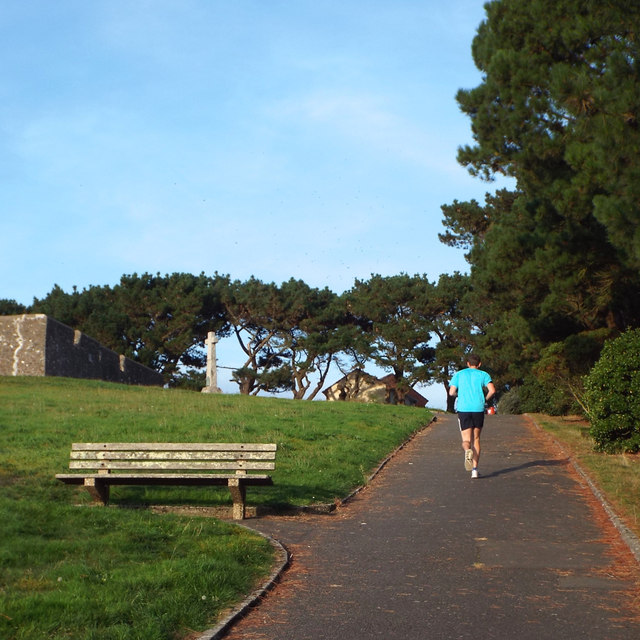 On average, visitors can expect to spend around 1-2 hours exploring the fort, museum, art gallery, and enjoying the scenic surroundings.
However, if you decide to embark on the nature trails or participate in additional activities, you may want to allocate more time to fully appreciate all that Chudleigh Fort has to offer.
And Finally..
Chudleigh Fort is a captivating destination that seamlessly blends history, recreation, and natural beauty.
From its fascinating historical significance to the range of recreational facilities available, this hidden gem has something for everyone.
Whether you're an art enthusiast, a history buff, or a nature lover, Chudleigh Fort promises an enriching and enjoyable experience.
So, pack your bags, grab your loved ones, and embark on a memorable journey to uncover the charm of Chudleigh Fort and create lasting memories in the heart of the countryside.
Frequently Asked Questions about Chudleigh Fort
Below are some of the frequently asked questions about the Chudleigh Fort.
Q: What is the history of Chudleigh Fort in Bideford?
A: Chudleigh Fort in Bideford has a rich history dating back to the 17th century. It was originally constructed as a defensive structure to protect the town and harbor from potential maritime threats. The fort played a role in various conflicts, including the English Civil War and the Napoleonic Wars. Over the years, it has undergone several modifications and restorations to adapt to changing military needs.
Q: How old is Chudleigh Fort in Bideford?
A: Chudleigh Fort in Bideford is over 300 years old. Its construction began in the late 17th century, with initial works commencing in 1678. The fort has witnessed centuries of history and has evolved to reflect different architectural styles and military strategies throughout its existence.
Q: Who built Chudleigh Fort in Bideford?
A: Chudleigh Fort in Bideford was built under the supervision of Sir Thomas Chicheley, a prominent military engineer of the time. He designed the fortification as part of England's coastal defence system, and construction was carried out by skilled craftsmen and labourers under his direction.
Q: Is Chudleigh Fort in Bideford open to the public?
A: Currently, Chudleigh Fort in Bideford is not open to the public. The fort is privately owned, and access may be restricted to preserve its historical integrity and ensure visitor safety. However, it's worth noting that public access may be occasionally granted during special events or guided tours. It is advisable to check with local authorities or historical societies for the latest information on visitation opportunities.
Q: What is the significance of Chudleigh Fort in Bideford?
A: Chudleigh Fort in Bideford holds significant historical and architectural importance in the region. It represents a tangible link to the town's maritime and military past. The fort played a vital role in protecting Bideford's harbour and its inhabitants during times of conflict. Its strategic location and design reflect the military strategies employed during different periods of British history. Although not open to the public on a regular basis, Chudleigh Fort serves as a reminder of Bideford's historical significance and contributes to the cultural heritage of the area.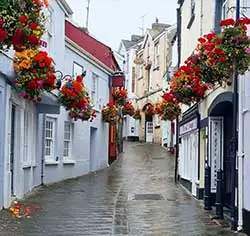 Maximise Your Bideford Adventure!
Our newsletter is packed with helpful tips and resources to help you mazimise your time in & around Bideford. Sign up now and join our community of savvy Bideford'ers.
About the Author
Welcome to Bideford.com! I'm Matt, a seasoned explorer and avid fan of Bideford and the broader North Devon area. With over a decade of consistent family visits, virtually every weekend, I've immersed myself in the rich history and vibrant culture Bideford & North Devon.
On this site, you'll find a wealth of knowledge amassed from my adventures here. From in-depth local guides to engaging blog posts about Bideford. Whether you're looking for recommendations on things to do or guidance on where to stay we have you covered. Join me as we delve into the heart of Bideford, North Devon – a town that's more than just a destination, but an experience waiting to be discovered.
Do you want to see your favourite Bideford attraction, place to stay, event or activity listed here? Contact Us!