Nestled in the heart of North Devon, Bideford is not just a picturesque harbour town but a gateway to a world of rich history and lush, verdant landscapes.
Venture a little beyond Biderfords charming streets, and you'll find yourself stepping back in time, surrounded by grand castles and stately gardens, each with a unique story to tell.
But the area's history is not only engraved in its stone walls; it's also deeply rooted in the lush greenery of its gardens. Here, the past is alive in every leaf and flower, creating a fascinating blend of natural beauty and cultural heritage.
Bideford's surroundings invite you to lose yourself in a labyrinth of colours and scents, discover unexpected art installations hidden among the trees, and find peace in the simplicity of a well-tended garden.
In this blog post, we'll guide you through some of the most enchanting gardens and historic castles within easy reach of Bideford.
Sure, here's a summary of the key points in the form of a markdown table:
Key Take aways
Bideford, located in North Devon, is a gateway to various historic castles and lush gardens, each with a unique story and experience to offer.
Historical sites like Hartland Abbey & Gardens, Castle Hill Gardens, and Watermouth Castle also offer immersive experiences of history and nature for visitors.
Arlington Court and Marwood Hill Gardens provide a fusion of history and nature, while Docton Mill Gardens & Tea Rooms combine the beauty of nature with a delightful culinary experience.
Historical sites like Hartland Abbey & Gardens, Castle Hill Gardens, and Watermouth Castle also offer immersive experiences into history and nature for visitors.
Each of the places covered has its own unique charm and history and encourages you to explore these hidden gems, all a stone's throw away from Bideford.
Each of these places offers a unique experience, an invitation to connect with nature, learn about Bideford's history, and, most importantly, create unforgettable memories on various expeditions like Bideford day trips.
So, come along on this journey and discover the magic that lies just a stone's throw from Bideford.
Tapeley Park and Gardens
Just seven miles away from Bideford, Tapeley Park and Gardens provide an enchanting mixture of historic sites near Bideford, creating unforgettable moments for families on family days out in North Devon.
The manor house at the heart of the estate is imbued with history. Its terraced gardens are a stunning spectacle, offering an Italianate grandeur that's quite unexpected.
On the other hand, the permaculture garden offers an eco-friendly contrast, boasting a testament to sustainable gardening.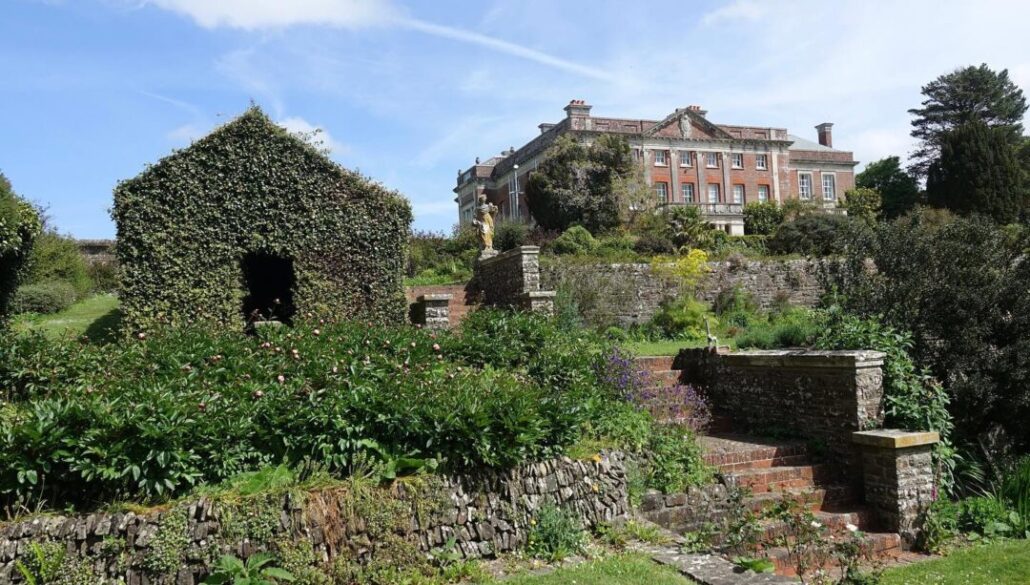 Visitors can expect to wander through flower-filled terraces, stroll along the impressive topiary walk, or find solace in the peaceful tranquillity of the permaculture garden.
Filled with a wide variety of plants and wildlife, Tapeley Park and Gardens feel like a step back in time, offering a serene retreat from the modern world.
Broomhill Art and Sculpture Gardens
Imagine strolling through lush, green gardens, stumbling upon thought-provoking contemporary sculptures at every turn.
That's exactly what you'll find at Broomhill Art and Sculpture Gardens, located just 11 miles from Bideford. This unique combination of nature and art offers a one-of-a-kind experience for visitors on Bideford sightseeing trips.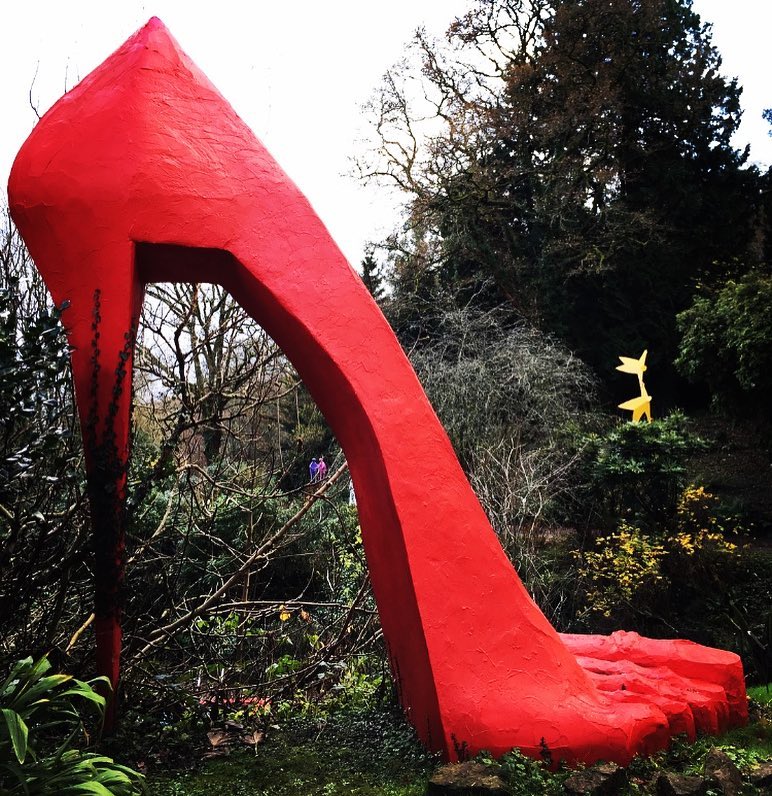 The garden's stunning landscape offers a dynamic backdrop for the sculptures, enhancing their visual impact.
With its delightful blend of nature, art, and a dash of quirky charm, Broomhill Art and Sculpture Gardens is a place where every visitor can offer a different perspective.
Clovelly Court Gardens
A mere 11 miles from Bideford, you can step back in time as you visit the Clovelly Court Gardens.
These Victorian walled kitchen gardens are part of the historic Clovelly village estate and they have been lovingly restored to their former glory.
The gardens are a vibrant, living testament to the bounty of the Devon countryside, with a variety of fruit trees, vegetables, and colourful flower beds.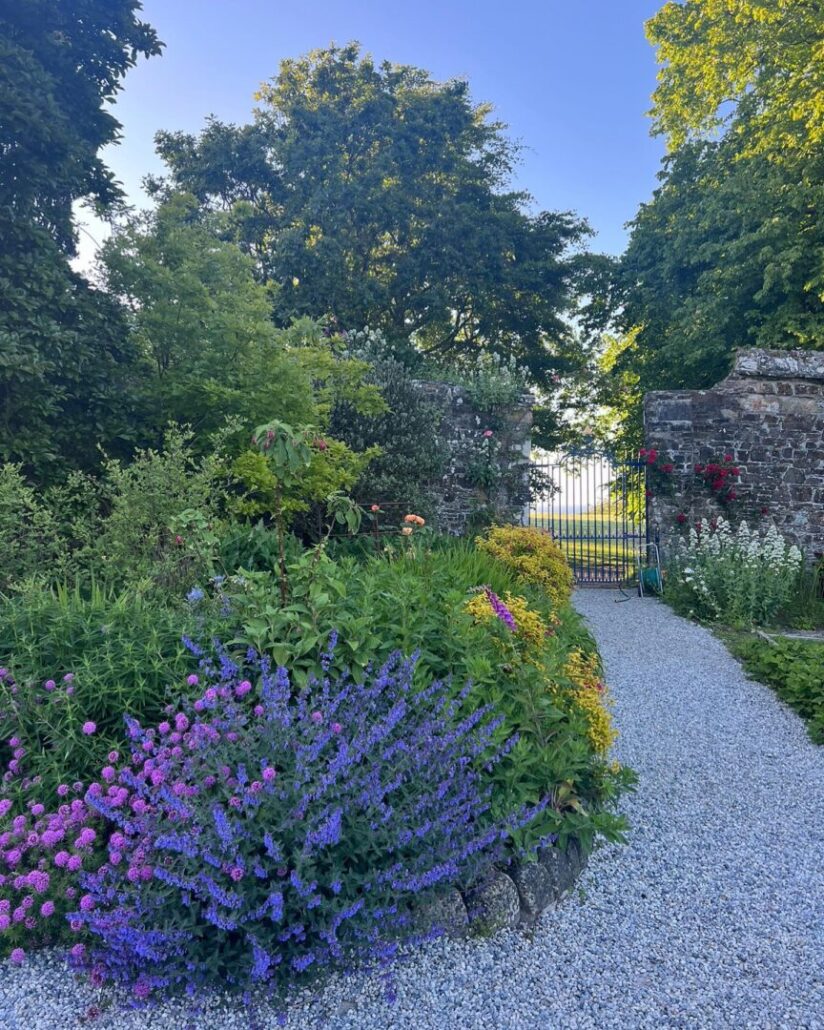 The stunning coastal view that accompanies the garden is an added bonus. It's a gentle reminder of the village's maritime past and a perfect backdrop to the verdant richness of the gardens.
RHS Garden Rosemoor
When you think of sprawling estates with beautiful gardens, you think of places like RHS Garden Rosemoor.
Located 12 miles from Bideford, Rosemoor offers a mixture of formal and informal plantings, resulting in a mesmerising display of colours and textures throughout the year.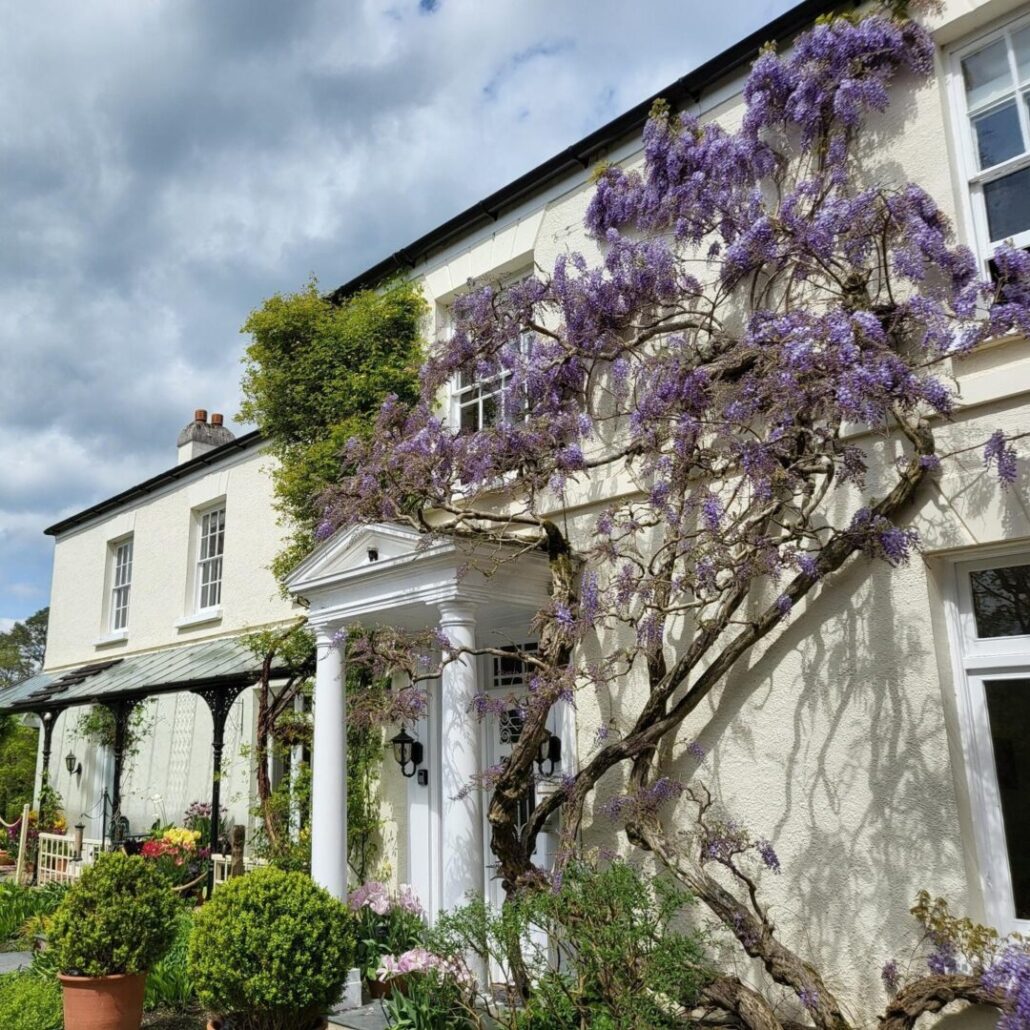 The gardens are diverse, ranging from the serene beauty of the Woodland Garden to the dramatic foliage in the Exotic Garden. There's also an abundance of roses living up to the garden's name and a plethora of other beautiful English garden plants.
With its blend of cultivated beauty and wild charm, Rosemoor is a garden that's always in bloom, no matter the season.
Featured Places to Stay Near Bideford
Arlington Court
Just 15 miles away from Bideford, the Arlington Court offers a wonderful fusion of history and nature. It's a neoclassical-style manor house that's been preserved by the National Trust.
The house itself is surrounded by Victorian gardens and an expansive estate, making it a beautiful destination for nature lovers.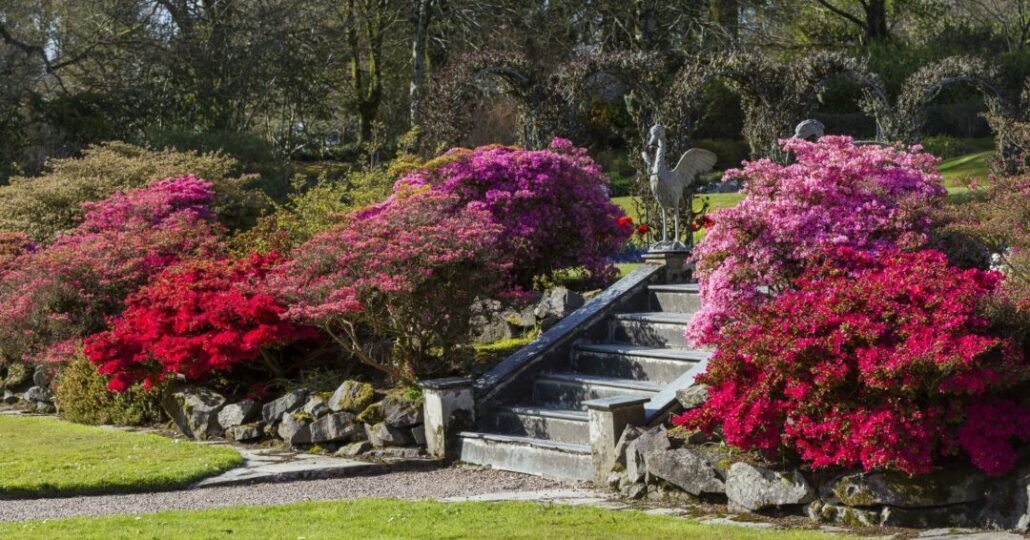 Aside from the stunning gardens, visitors can explore the intriguing National Trust Carriage Museum, which hosts a unique collection of horse-drawn carriages.
From blooming flowers in the formal garden to the historical allure of the manor, Arlington Court is a place where the past comes alive.

Related Post:
The End of an Era: Remembering Bideford's NatWest Bank
Marwood Hill Gardens
About 14 miles from Bideford lies a horticultural gem: Marwood Hill Gardens.
This 20-acre private garden is home to a large and unusual collection of plants, including the National Collection of Astilbe. The gardens feature beautifully landscaped areas, tranquil lakes, and a wide variety of trees and shrubs Devon garden visits.
With its colourful borders and peaceful waterside settings, Marwood Hill Gardens offer a tranquil retreat that showcases the beauty of nature in all its forms.
It's a place where visitors can find inspiration, enjoy peacefulness, and immerse themselves in the ever-changing colours of the seasons.
Docton Mill Gardens & Tea Rooms
Nestled about 16 miles from Bideford, Docton Mill Gardens & Tea Rooms is a place that's as charming as its name suggests.
Known for its spectacular display of bluebells in spring, the garden extends over nine acres and features a variety of different plantings, including a wildflower meadow and a bog garden.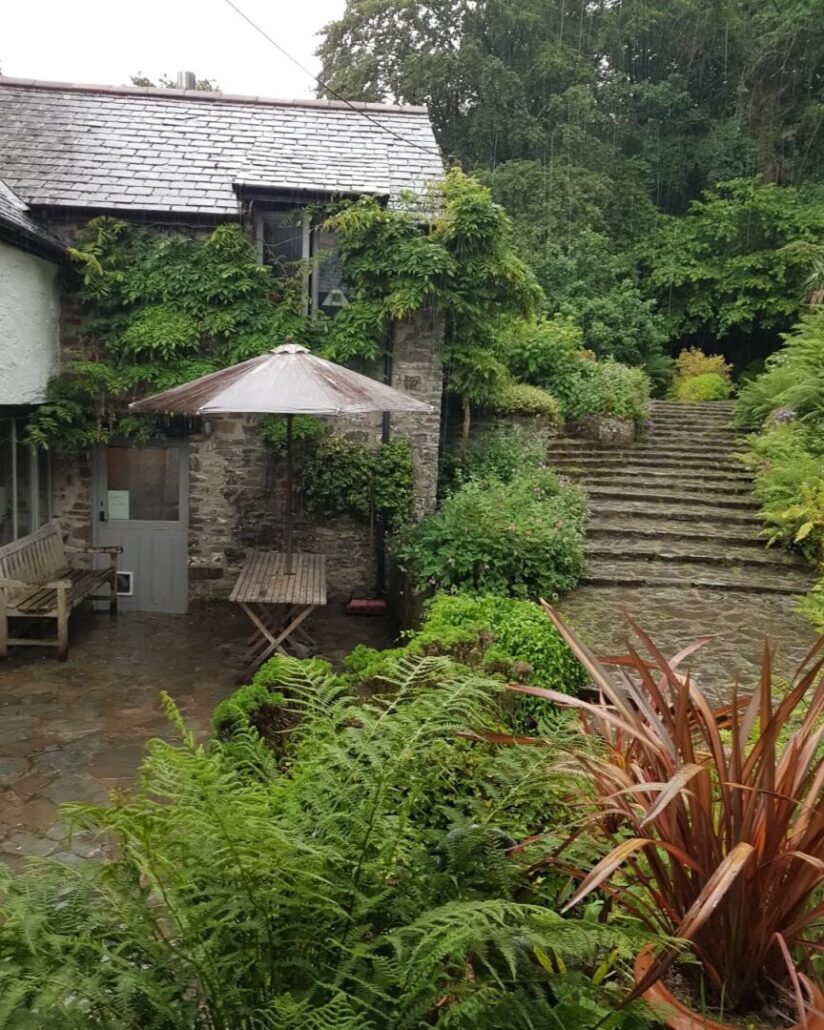 The mill, dating back to Saxon times, adds a historical aspect to your visit. After a leisurely stroll through the gardens, you can visit the award-winning tea room for a delicious cream tea or lunch.
A trip to Docton Mill Gardens & Tea Rooms is as much about indulging the senses as it is about exploring the beauty of nature.
Hartland Abbey & Gardens
Steeped in history, Hartland Abbey & Gardens is located about 16 miles from Bideford.
This historic house dates back to the 12th century and was gifted by Henry VIII to the Keeper of his Wine Cellar during the dissolution of the monasteries.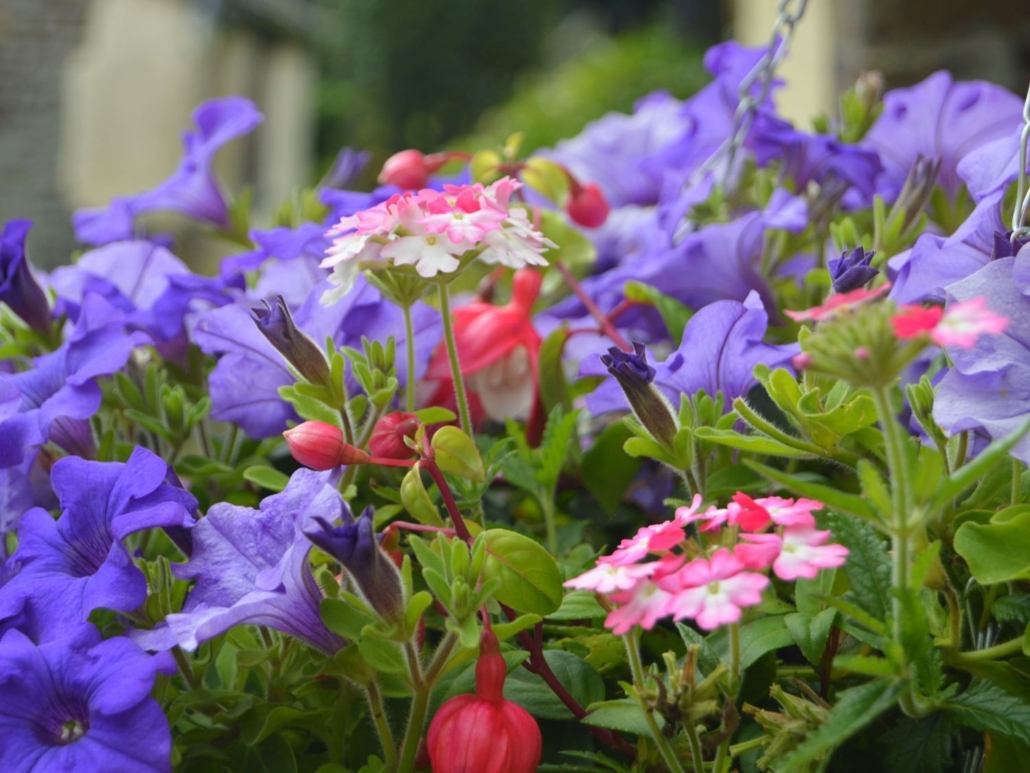 Nowadays, visitors can explore the charmingly furnished rooms of the Abbey, full of photographs, memorabilia, and works of art that reflect the Abbey's long and intriguing history.
Outside, the gardens are a diverse blend of landscapes, from the formal 18th-century gardens to wilder woodland walks, offering visitors a wide range of experiences in one place.
Castle Hill Gardens
Barnstaple's Castle Hill Gardens, situated about 17 miles from Bideford, is a historic parkland estate that offers a beautiful blend of formal gardens and woodland walks manor houses in Devon.
The estate has been in the same family for generations, and their love for the land is evident in every carefully maintained detail.
It's the perfect place for visitors looking for a blend of history and nature, with the Palladian House offering an intriguing backdrop to the lush greenery of the gardens.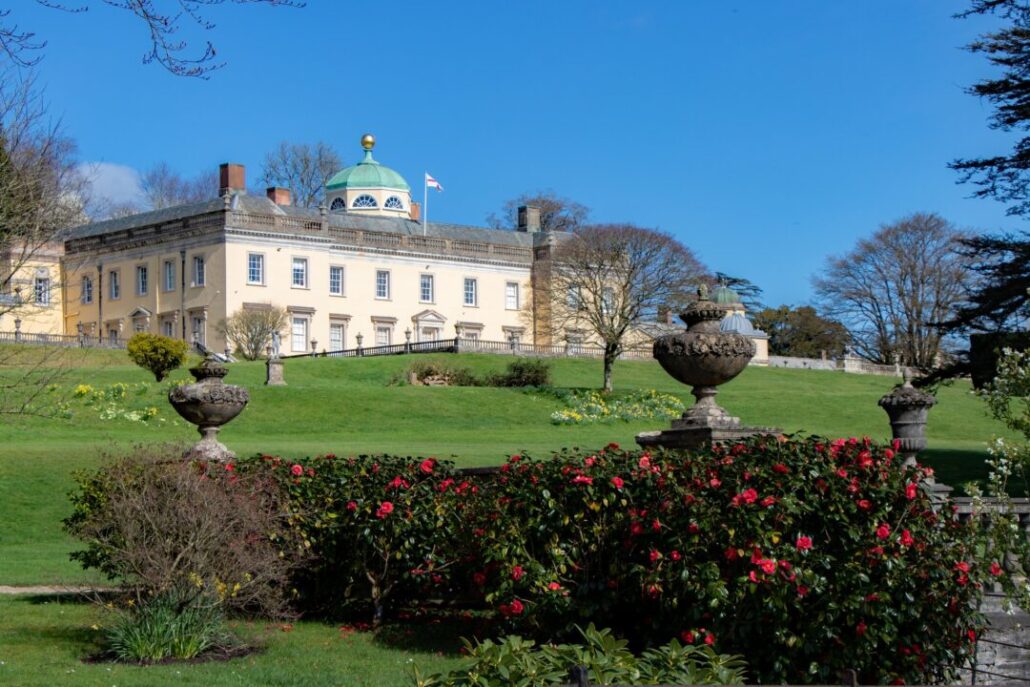 Whether you're exploring the elegant Millennium Garden or walking the tranquil paths of the woodland, Castle Hill Gardens is a place where beauty and tranquillity go hand in hand.
Heddon Hall Gardens
Around 20 miles from Bideford, Heddon Hall Gardens is a private garden known for its wide variety of plants and trees, as well as its stunning setting in a steep, wooded valley.
The gardens are open on select days for charity, offering visitors a unique opportunity to explore this normally private space. With its mix of formal and informal areas, including a walled garden, a woodland garden and a mill pond.
Heddon Hall Gardens is a place of variety and charm, where every turn of the path reveals a new vista or a hidden garden seat offering a place for quiet reflection.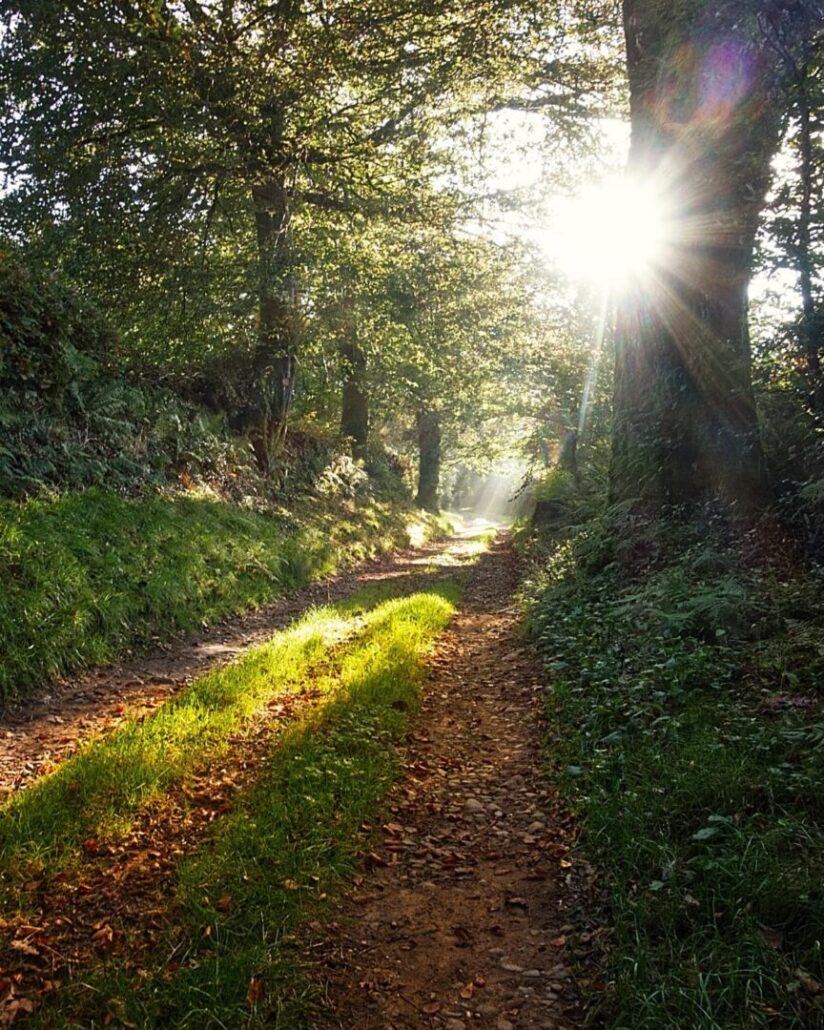 Watermouth Castle
Finally, about 22 miles from Bideford, stands Watermouth Castle. This Victorian-era castle is more than just a historical monument; it's a family theme park and museum.
The castle's dungeon labyrinth, vintage arcade machines, beautiful gardens family days out in North Devon, offer a variety of attractions for all ages.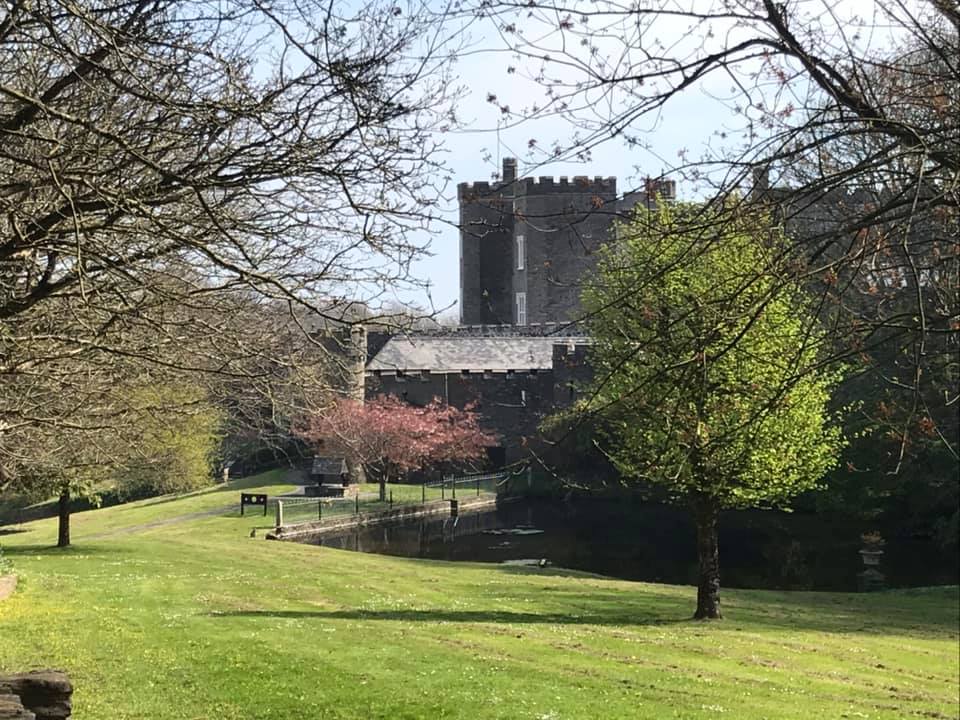 The castle's history can be seen in every stone, and the views of the North Devon coast from the castle are truly breathtaking. The castle also houses an intriguing collection of Victorian antiques and memorabilia that offer a glimpse into the past.
Watermouth Castle, with its eclectic blend of history, entertainment, and natural beauty, provides a unique and memorable end to your tour of the gardens and castles near Bideford.
In Summary
Bideford's surrounding areas offer an impressive array of gardens and castles, each with its own unique charm and history.
From the Victorian grandeur of Watermouth Castle to the tranquillity of Marwood Hill Gardens, there's a place to suit every taste.
These are just some of the North Devon attractions and whether you're a history fan, a nature lover, or simply looking for a beautiful place to relax and unwind during your Bideford day trips, you'll find something to delight and inspire you.
So why wait? Start planning your journey today and discover the hidden gems of Bideford and indulge in the lush landscapes of the Devon countryside.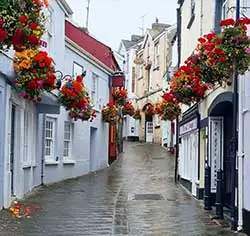 Maximise Your Bideford Adventure!
Our newsletter is packed with helpful tips and resources to help you mazimise your time in & around Bideford. Sign up now and join our community of savvy Bideford'ers.
About the Author
Welcome to Bideford.com! I'm Matt, a seasoned explorer and avid fan of Bideford and the broader North Devon area. With over a decade of consistent family visits, virtually every weekend, I've immersed myself in the rich history and vibrant culture Bideford & North Devon.
On this site, you'll find a wealth of knowledge amassed from my adventures here. From in-depth local guides to engaging blog posts about Bideford. Whether you're looking for recommendations on things to do or guidance on where to stay we have you covered. Join me as we delve into the heart of Bideford, North Devon – a town that's more than just a destination, but an experience waiting to be discovered.
Do you want to see your favourite Bideford attraction, place to stay, event or activity listed here? Contact Us!